Brief News International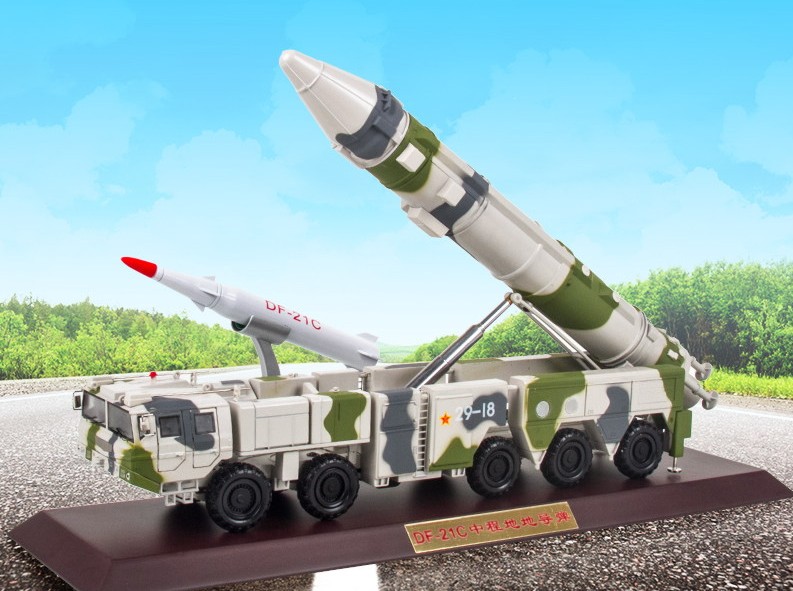 Sri Lanka's deadliest terror attack ever
Health ministry says 253 people were killed 500 wounded
He blames difficulty in counting 'badly mutilated' bodies
Authorities in Sri Lanka saying the difficulty in identifying body parts at blast scenes led to the earlier inaccurate number. "Many of the victims were badly mutilated … There was double counting," it said, adding the lower toll was reached once all autopsies were completed and cross-referenced with DNA samples. The suicide bomb attacks on three churches and four hotels have exposed an intelligence failure, with accusations that warnings had not been acted on and feuds at the top levels of government had undermined security cooperation.
Hemasiri Fernando, the defence secretary, resigned over the failure to prevent the attacks, saying he was stepping down to take responsibility for institutions he ran. But he said there had been no failure on his part.
A series of coordinated bombings on Easter Sunday has rocked churches and hotels in Sri Lanka. The latest deadliest attack in Sri Lanka since the end of the civil war 10 years ago. The blasts targeted four hotels – including the Shangri-La, Kingsbury and the Cinnamon Grand in the capital Colombo – as well as three churches.
Bomb detonators found at Colombo bus station: Police said they had found 87 bomb detonators at a Colombo bus station. A statement said police found the detonators at the Bastian Mawatha Private bus stand, 12 of them scattered on the ground and another 75 in a garbage dump nearby.
Tuesday 23rd April has been declared a national day of mourning in Sri Lanka. Tuesday, April 23: The first mass burial for the victims of Easter Sunday bombings took place in Colombo. Mourners and relatives of the victims brought flowers to the memorial service and prayed with the clergy as coffins were being carried in and out of the church.
UN: 'Evil must be held accountable' : The "evil" perpetrators of the attacks must be held accountable for their actions, a spokesperson for the current president of the United Nations General Assembly, Maria Fernanda Espinosa, said. Espinosa's spokesperson called the attacks "senseless acts of violence" and also said "there is no justification for terrorism and… the world must unite to tackle it once for all".
President Maithripala Sirisena made the declaration which gives security forces special powers, including the right to search and arrest individuals.
Thirty-one foreign nationals killed: The bodies of 31 foreign nationals killed on Sunday have been identified, Sri Lanka's foreign ministry said in a statement, with 14 others unaccounted for and feared dead. Among those killed were eight Indian nationals, eight United Kingdom nationals, two Saudi Arabian nationals and two Chinese nationals. The ministry also said 17 foreign nationals wounded in the attacks were receiving treatment at the National Hospital of Sri Lanka in Colombo and a separate private hospital in the capital.
Key Suspect of Sri Lanka Blasts Died in Hotel Attack
An extremist believed to have played a key role in Sri Lanka´s deadly Easter bombings died in an attack on a Colombo hotel, the country´s president confirmed Friday. "What intelligence agencies have told me is that Zahran was killed during the Shangri-La attack," President Maithripala Sirisena told reporters, referring to Zahran Hashim, leader of a local extremist group. Hashim appeared in a video released by the Islamic State group after they claimed the bombings, but his whereabouts after the blasts were not immediately clear. Sirisena did not immediately clarify what Hashim´s role was in the attack on the Shangri-La, one of six bomb blasts that killed over 250 people on Sunday.
Sri Lanka arrests 40 suspects after bombings. There were no claims of responsibility for the attacks but the cabinet spokesperson and health minister Rajitha Senaratne blamed the bombings on local Islamist group Thowheeth Jama'ath, a little-known Muslim organizations.
———————————————————————-
Pakistan hands over Jinnah Hospital to Afghan authorities
Kabul (20 Apr 2019) The Government of Pakistan officially handed over 'state-of-the-art 'Jinnah Hospital in Kabul to Afghan authorities. The FO said that Afghan Vice-President Sarwar Danish, Afghan Minister of Public Health Dr Ferozuddin Feroz and Pakistani Minister of State for Parliamentary Affairs, Ali Muhammad Khan, jointly inaugurated the "200-bed state-of-the-art" hospital in a ceremony held in Kabul. Khan, the Pakistani representative, expressed hope that the Jinnah Hospital completed at a cost of $24 million would be a "substantial contribution" to the health sector of Afghanistan.
The minister, as per the press release, also conveyed Prime Minister Imran Khan's message that Pakistan would continue to take all possible measures for the welfare of the people of Afghanistan, adding that the premier wished to see a "stable, secure, peaceful, prosperous and sovereign Islamic Republic of Afghanistan". Afghan minister Dr Feroz expressed his gratitude for the "generous gift" and appreciated "Pakistan's immense assistance in the health sector," which also includes the Nishtar Kidney Center in Jalalabad and the under-construction 100-bed Naeb Aminullah Khan Hospital in Logar.
Pakistan's Ambassador to Afghanistan, Zahid Nasrullah Khan, said that the Jinnah Hospital was a "flagship project" of the nation's US$1 billion development assistance to Afghanistan, which according to the press release, was in "in pursuance of Pakistan's policy objective of deepening and broadening people-to-people connections between the two countries".
Belt and Road forum 2019
Chinese President Xi Jinping plugs China's soft power
The 2019 Belt and Road forum in Beijing as China shows off the expansion of its key infrastructure project. Leaders from some 37 countries are discussing the gigantic project with China's president Xi Jinping. Launched five years ago, it is set to boost trade between China and the world. So what does China's Belt and Road initiative, its new version of the Silk Road, involve? One route runs through Central Asia and Moscow all the way to Rotterdam in the Netherlands. It consists of roads and railways, as well as power stations, telecommunications networks, and pipelines. Then there's the Maritime Silk Road, which will connects China with Europe, Africa and Southeast Asia. China has already invested billions in infrastructure projects along the way. But critics are warning that president Xi's gigantic project is plunging its partners into debt, giving China increasing power, and there are concerns that the project could lead to a market monopoly by China.
China's Xi hails $64 billion in new Belt and Road deals
Xi Jinping raised a glass to his signature foreign policy project at a Belt and Road conference in Beijing. While some countries fear that China is using the initiative for strategic gain, others are flocking to join it. Xi, who did not elaborate on the agreements in his closing remarks, said the Belt and Road Initiative (BRI) would "enjoy higher quality and brighter prospects" as "more and more friends and partners" joined the China-led project. BRI projects to build roads, bridges, pipelines and ports would focus on "open, clean and green development" and be based on market principles, he added.
China's expensive gambit
China has been trying to reinvigorate BRI after a slump in the number of new projects last year. The initiative, also known as the New Silk Road, aims to boost trade between China and the rest of Asia, Africa, Europe and South America. China's central bank chief, Yi Gang, that Chinese banks have so far loaned some $440 billion for Belt and Road projects.
The total value of all BRI projects worldwide currently stands at $3.67 trillion, according to data from Refinitiv, a financial markets data provider.
The United States and some of its allies have warned that BRI increases China's global influence over low-income countries by offering them construction project loans they cannot repay. Sri Lanka handed over Hambantota port to China on a 99-year lease in 2017 after it failed to repay its debts.
———————————————————————-
New missile gap leaves U.S. scrambling to counter China
ZHUHAI, China, April 25 (Reuters) – Chinese President Xi Jinping has elevated his country's missile forces to a level where they pose an unprecedented challenge to the aircraft carriers and bases that form the backbone of American military primacy in Asia, a Reuters special report reveals today. Many of the missiles in Beijing's arsenal now rival or outperform those of the United States, puncturing the protective umbrella that for decades America has afforded its regional allies South Korea, Japan and Taiwan. Captain James Fanell, a former U.S. Navy intelligence chief, told Reuters that China now has "the most advanced ballistic missile force in the world" and has "the capacity to overwhelm the defensive systems we are pursuing."
Critically, China has forged a monopoly in one class of conventional missiles that enable it to strike at U.S. aircraft carriers off its coast and at bases in Japan or even Guam in the Pacific Ocean. Under a Cold War-era treaty between the U.S. and Russia, neither country has been allowed to develop these weapons land-based, intermediate-range ballistic and cruise missiles with a range between 500 and 5,500 kilometers (3,418 miles). But China, which isn't a signatory to the treaty, has been deploying these rockets in massive numbers. Today's special report is part of "The China Challenge," a Reuters series on how Xi Jinping is reshaping and rejuvenating China's military, the People's Liberation Army (PLA), by filling its top ranks with loyal allies and enhancing its missile, naval and nuclear capabilities.
In the event of a confrontation in the seas off its coast, Chinese military brass say they now have the means with which to keep American carriers at bay.
China threatens to turn Taiwan into next 'Lebanon'
google_plus_share
By Keoni Everington,Taiwan News, Staff Writer (15-04-2019)
TAIPEI (Taiwan News) — As tensions rise across the Taiwan Strait, China in its state-run media mouthpiece the Global Times earlier this month threatened to turn Taiwan into another "Lebanon." In response to reports that Chinese fighter jets crossed the Taiwan Strait median line on Sunday (March 31), President Donald Trump's national security adviser John Bolton on April 1 said that Beijing's saber-rattling would not "win any hearts and minds in Taiwan" and that the U.S. commitments to the Taiwan Relations Act "are clear." At a press conference on April 2, State Department spokesman Robert Palladino said, "The United States opposes unilateral actions by any party that are aimed at altering the status quo, including anything related to force or coercion."
The next day, on April 3, China's state-run tabloid, the Global Times issued an editorial in which it criticized Washington for accusing the PLA of damaging the status quo, while "the U.S. and the Tsai Ing-wen administration are continuously breaking the status quo in the Taiwan Straits." The tabloid then claimed that the U.S. is playing the "Taiwan card" because it views China as a strategic rival.
The article indicated that the crossing of the median line could be the first in a series of escalating countermeasures, which could culminate with Taiwan becoming another Lebanon: "The PLA has many choices, including crossing the 'middle line,' flying over the Taiwan island and even turn Taiwan into a Lebanon-like situation,"
———————————————————————-
After IAF's strike on Balakot, MoD turns to Russia to boost ammunition stocks
Army asks Russia for air defence missiles, rockets, anti-tank ammunition
By Ajai Shukla | Business Standard, 20th April 19
In Kargil, in 1999, the operations to evict Pakistani infiltrators found the military short of artillery ammunition and precision-guided aircraft bombs. Today, after the Indian Air Force's (IAF's) strike on Balakot on February 26 and retaliation the next day by Pakistani fighters, the military finds itself badly short of air defence missiles and surface-to-surface rockets.
In 1999, the ministry of defence (MoD) obtained bombs and ammunition from Israel on an emergency basis. This time round, the MoD has asked Russia to urgently replenish India's firepower.
India's emergency requests on Russia include launchers and missiles for the Igla-S "very short range air defence system" (VSHORADS), rockets for SMERCH multi-barrel, surface-to-surface rocket launchers and Mango armour-piercing ammunition for India's fleet of T-90 tanks, say sources in New Delhi and Moscow. While the Igla-S is a defensive weapon, the requests for SMERCH rockets and Mango armour-piercing ammunition indicates the military is preparing for ground offensives as well.
Moscow is cooperating to deliver India's orders on urgent priority. Russian negotiating teams, which have already engaged in discussions with the MoD, will be travelling shortly to New Delhi with techno-commercial offers for meeting Indian demands.
Business Standard learns the emergency sourcing from Moscow will be paid for under financial powers delegated to the vice chiefs of the three services. Last November, the MoD increased the vice chiefs' financial powers to Rs 500 crore for each transaction. The current purchases would involve multiple transactions, but the exact costs are still being negotiated with the Russians.
Contacted for confirmation, the Indian MoD responded: "Urgent purchases are necessitated at times based on emerging situations and these cannot be shared as they can compromise tactical and operational level planning."
Given the threat from Pakistani fighters, which attacked Indian military installations in numbers on February 27 and shot down an Indian MiG-21 Bison, the most significant purchase is the Igla-S VSHORADS.
This portable air defence system is carried and operated by a two-man crew and fires missiles to shoot down enemy fighters at ranges of up to eight kilometres.
Last November, the MoD announced it had selected the Igla-S in the hotly contested VSHORADS tender for 5,175 missiles and 800 launchers for all three services. An MoD committee has been negotiating costs with Rosoboronexport (RoE), Russia's defence export body, but a contract has not been finalised. Other vendors in the VSHORADS contest, particularly Swedish firm Saab, are hotly contesting the selection of the Igla-S, which they allege failed user trials. However, with the Igla-S now meeting emergency Indian requirements, the larger VSHORADS tender seems settled in ROE's favour.
US approves anti-submarine helicopter sale to India
(2 Apr, 2019) The United States said it had approved the sale of 24 MH-60R helicopters to India, significantly boosting its emerging ally's firepower to target submarines as China expands in the Indian Ocean. In a quick reply to an Indian request submitted late last year, the US State Department said it was informing the US Congress as legally required that it was giving the green light for India to buy the 24 helicopters worth a total of $2.6 billion.
Nicknamed the Romeo, the MH-60R helicopters manufactured by Lockheed Martin are designed for hunting submarines as well as knocking out ships and conducting search-and-rescue operations at sea.
"This proposed sale will support the foreign policy and national security of the US by helping to strengthen the US-Indian strategic relationship and to improve the security of a major defensive partner," the State Department said in a statement.
It called India "a major defensive partner which continues to be an important force for political stability, peace and economic progress in the Indo-Pacific and South Asia region".
India, which had estranged relations with the US since the Cold War, has emerged as one of its leading defense partner with the interests of the world's two largest democracies largely overlapping amid their concerns over a rising China and extremism.
India has been alarmed by China's growing interest in the Indian Ocean as it becomes a global naval power.
In a strategy dubbed by Indian and US observers as the "string of pearls", China has made use of a growing number of naval bases in the Indian Ocean, most notably the Gwadar port. Indian naval planners have responded with a doctrine to ensure freedom of movement throughout the Indian Ocean, stretching from the Strait of Hormuz to the Strait of Malacca. The Romeos would replenish India's aging fleet of British-made Sea King helicopters.
———————————————————————-
North Korean Leader Arrives In Russia For Summit With Putin
(Wed. April 24, 2019) The Kremlin said they would discuss the denuclearization of the Korean peninsula. It is Kim's first trip to Russia and the first visit of a North Korean leader since Kim's father met with then-President Dmitry Medvedev in 2011. It is also Kim's first international voyage since President Trump walked out on a "bad deal" at the second U.S.-North Korea summit in February in the Vietnamese capital.
The failure of that meeting to produce an agreement was, analysts say, an embarrassment to Kim, especially to the North Korean domestic audience. "The primary purpose of the [Vladivostok] visit is essentially to rehabilitate Kim Jong Un's image after Hanoi," comments John Park, director of the Korea Project at the Harvard Kennedy School, "and the best way to do that is to get back to top-down summitry with another world leader."
Kim and Putin: Challenging the US role in denuclearization
(by Mansur Mirovalev) The Kremlin tried hard to present Kim Jong Un's first ever visit to Russia as an historic event aimed at proving how important Moscow is in the denuclearization of the Korean Peninsula – especially after the failure of US-North Korean talks in Hanoi two months ago.
Kremlin-controlled media described in great detail how Kim's armoured train arrived in the Pacific port of Vladivostok, how Russian officials welcomed him with traditional round bread and salt, what theatres, museums and landmarks the North Korean leader will visit during his three-day trip. "We are very much willing to take the Korean-Russian ties to a new, higher level," Kim said during a reception after talks with Russian President Vladimir Putin that lasted for more than three hours.
———————————————————————-
WikiLeaks Founder : Julian Assange arrested in London
WikiLeaks' Assange hauled from embassy, faces US charge
By: DANICA KIRKA, (Apr 11, 2019 ) Associated Press
LONDON (AP) – British police on Thursday 11 April, hauled a bearded and shouting Julian Assange from the Ecuadorian Embassy where he was holed up for nearly seven years, and the U.S. charged the WikiLeaks founder with conspiring with former Army intelligence analyst Chelsea Manning to get their hands on government secrets. Police arrested Assange after the South American nation revoked the political asylum that had protected him in the embassy, and he was brought before a British court – the first step in an extradition battle that he has vowed to fight.
Video posted online by Ruptly, a news service of Russia Today, showed several men in suits pulling a handcuffed Assange out of the embassy and loading him into a police van while uniformed British police formed a passageway. Assange, who shouted and gestured as he was removed, sported a full beard and slicked-back gray hair.
He later appeared in Westminster Magistrates' Court, where District Judge Michael Snow wasted no time in finding him guilty of breaching his bail conditions, flatly rejecting his assertion that he had not had a fair hearing and a reasonable excuse for not appearing.
Assange's attorney, Jennifer Robinson, said he will fight any extradition to the U.S. "This sets a dangerous precedent for all journalist and media organizations in Europe and around the world," she said. "This precedent means that any journalist can be extradited for prosecution in the United States for having published truthful information about the United States."
———————————————————————-
Fire Mauls Beloved Notre-Dame Cathedral in Paris
French President Macron: "We will rebuild"
Construction on Notre Dame began in 1163 and was completed in 1345.
(Brief Report) The iconic spire at the top of Notre Dame Cathedral in Paris collapsed after a major fire broke out on Monday (15 April 2019) evening. Video showed part of the roof of the cathedral collapsing onto itself. The flames were finally declared out on next day Tuesday morning, according to a spokesman for the Paris fire service. Gabriel Plus said that "the entire fire is out," and that the emergency services were "surveying the movement of the structures and extinguishing smoldering residues."
Plus said that with the fire out, the next "phase is for the experts" to plan how to fortify what is left of the building. Firefighters managed to save the cathedral's landmark rectangular towers from the blaze, but a Paris deputy mayor, Emmanuel Gregoire, said the cathedral had suffered "colossal damages." Interior Minister Christophe Castaner told reporters that the cathedral was "under permanent surveillance because it can still budge."
France's leader vowed to rebuild the landmark. In an address to the nation Tuesday, President Emmanuel Macron said he wanted it done within five years, but an expert told CBS News that reconstruction could take decades.
Notre Dame Cathedral's history : Construction of Notre Dame began in 1163 during the reign of King Louis VII and was completed in 1345. The cathedral is a UNESCO World Heritage Site, a worldwide Parisian icon and the location of some of the most important moments in the history of France. Henry VI of England was crowned inside the cathedral in 1431 and Napoleon Bonaparte was crowned emperor of France inside the cathedral in 1804. The cathedral receives nearly 13 million visitors a year and is home to exquisite religious artifacts, paintings, sculptures and other priceless works of art.
———————————————————————-
US-led coalition 'killed 1,600 civilians' in Syria's Raqqa
Amnesty and Airwars say US, UK and French forces only admitted to 10 percent of killings. The US-backed assault to drive the Islamic State of Iraq and the Levant (ISIL) from its Syrian capital Raqqa in 2017 killed more than 1,600 civilians, a figure 10 times what the coalition has acknowledged, according to a new report. The investigation), published by Amnesty International and the monitoring group Airwars on (Thursday 25 April, urged top coalition members to "end almost two years of denial about the massive civilian death toll and destruction it unleashed in Raqqa". Donatella Rovera, senior crisis response adviser at Amnesty, said, "Many of the air bombardments were inaccurate and tens of thousands of artillery strikes were indiscriminate."
———————————————————————-
Libya death toll rises to 205 as Tripoli fighting continues: WHO
WHO says it has deployed more staff as UN-recognised government seeks international action against Khalifa Haftar. Libya's unity government issued an arrest warrant for General Haftar for allegedly ordering deadly air attacks against civilian areas. Six of Haftar's officers were also named in the warrant, which was issued by the military prosecutor general and published by the unity government's press office. The United Nations(UN)-affiliated WHO said in a post on Twitter it had deployed medical specialists to support front-line hospitals as the recent fighting had also left more than 900 wounded.