Brief News International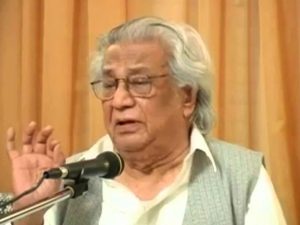 Thousands displaced as heavy rains batter fragile Rohingya camps
The new humanitarian
Irwin Loy | Asia Editor
Days of heavy monsoon rains have battered Bangladesh's Rohingya camps with floods, landslides, and high winds displacing at least 2,700 people, damaging thousands of homes, and killing a woman and a young boy.
Parts of the massive camps recorded more than 500 millimetres of rain over a three-day period last week, approaching average rainfall levels for an entire month in June or July. Humanitarian organisations in the fragile refugee settlements say they're on high alert, with more rains expected in the coming days.
The monsoon rains led to the deaths of two people last week, according to the UN's migration agency, IOM, which is co-leading UN and NGO response efforts in the camps. A seven-year-old boy drowned in a flooded drainage canal; separately, a wall collapsed on a 50-year-old woman, who later died from her injuries. Dozens of latrines and more than 120 makeshift schools have also been damaged.
"Even moderate amounts of rain can cause landslides. And that's one of the things that has been impacting people the most," said IOM spokesman George McLeod. "These heavy rains will simply wash away entire hillsides and displace people and sometimes cause fatalities."
The recent rains were the heaviest the camp has seen since the monsoon season began in mid-June. Maria Larios, accountability coordinator for the International Federation of Red Cross and Red Crescent Societies in Cox's Bazar, said the rains have made it difficult to navigate the sprawling camps. "It's full of mud all over," she said. "The small ponds that used to be there are now big lakes. You cannot access the camps very easily."
Larios said aid groups are conducting assessments to gauge other impacts in the camps, where almost all the refugees are entirely dependent on aid for food, healthcare, and other basic necessities. Humanitarian experts say women and girls often face added risks during disasters, particularly when access to services are more restricted and public areas become more crowded.
Shelter upgrades delayed
Since mid-April, more than 38,000 people have been affected by landslides, storms, and floods, including more than 4,400 people displaced, according to the Inter Sector Coordination Group, the body organising UN and NGO efforts for the Rohingya response.
——————————————————————————
India hands over 250 houses for Rohingya returning to Myanmar's Rakhine
(11 Jul, 2019) India has handed over 250 prefabricated houses it built in Myanmar's Rakhine state. The move is part of a broader effort to help tens of thousands of Rohingya Muslims to return.
A campaign by Myanmar's military in response to insurgent attacks in 2017 drove 730,000 Rohingya Muslims to flee to Bangladesh. They live in squalid camps, fearing further persecution if they return.
The project is part of an agreement signed by the two governments in 2017, under which the government had committed to spending $25 million over five years. The houses, measuring 40 square metres each, are designed to survive quakes and cyclonic storms, according to a presentation by the Ministry of External Affairs.
The 250 houses, built in three clusters, are in the Shwe Zar, Kyein Chaung Taung and Nan Thar Taung areas that saw some of the worst cases of violence, including mass murder, gang-rape of women and children and burning of thousands of homes. They have cost about10 crore. However, there are no signs yet that the Rohingya will return at any specific date.
According to a senior official involved in the disbursement, the Myanmar government has also handed over a list of 21 other projects that it wants India to fund as part of the agreement, including the construction of small villages, culverts and school buildings.
——————————————————————————
Afghanistan: Kabul University hit by explosion
(19 Jul 2019) At least eight people have been killed and 33 wounded in blast; no claim of responsibility. Reports said the blast took place near Kabul University's southern entrance. The early morning explosion also set two vehicles ablaze, although it was not clear if the attack was carried out by a suicide bomber or a remotely detonated bomb, according to Kabul police spokesman Ferdous Faramarz. The university compound also houses several hostels where many students stay over the summer, attending classes and conducting research.
——————————————————————————
U.S. did not destroy Iranian drone :Iran Claims
Tehran (19-7-2019) Iran has released video footage that it says disproves a claim made by the United States that a US warship downed an Iranian drone near the Gulf. Iran's state television on Friday broadcast a video, provided by the country's Revolutionary Guard, showing aerial views of ships which it said refuted the US assertion. The television station said a drone captured the footage and that timing notations indicated the pilotless aircraft was still filming after Washington said it had been downed. The video came shortly after US President Donald Trump said there was "no doubt" the US Navy had brought down an Iranian drone in the Strait of Hormuz on Thursday 18 July. "No doubt about it, no. We shot it down," Trump told reporters in the White House on Friday 19 July.
Trump said the US hopes "for their sake they don't do anything foolish. If they do they will pay a price like nobody has ever paid a price."
Al Jazeera's Dorsa Jabbari, reporting from Tehran, said the Revolutionary Guard's aerospace division described the footage as "hard evidence".
"The footage appears to show this drone in the Strait of Hormuz … they monitored [the ship] for three hours," she said.
"We can see that they managed to get pretty close to the warship, and they said that at no point was there any confrontation between the drone and the USS Boxer … What happened after their surveillance mission was complete was that this drone returned to its base and there was no incident," Jabbari added.
——————————————————————————
Trump ruined Iran nuclear deal 'to spite Obama' former UK envoy in new leak
(14 Jul, 2019 RT NEWS) Trump completely lacked an exit strategy when he pulled out of the Iran nuclear deal and made the decision out of pure animosity towards his predecessor, the ex-UK ambassador to the US said, according to a new embarrassing leak.
Desperate to save the Joint Comprehensive Plan of Action (JCPOA), then-UK Foreign Secretary Boris Johnson flew to the US in May 2018 to persuade President Donald Trump to abide by the accord. Despite intense negotiations at the White House with Trump's closest aides that lasted for 26 hours, Johnson returned empty-handed, simply because Trump wanted to spite Barack Obama for negotiating the agreement, the UK's former ambassador to the US, Sir Kim Darroch, told 10 Downing Street, according to a leaked diplomatic cable published by the Mail on Sunday.
The Administration is set upon an act of diplomatic vandalism, seemingly for ideological and personality reasons it was Obama's deal.
The cable sent out on May 8 last year also claimed that the White House had lacked any strategy on how to handle the withdrawal and suggested that there were strong disagreements among Trump's closest advisers.
They can't articulate any 'day-after' strategy; and contacts with State Department this morning suggest no sort of plan for reaching out to partners and allies, whether in Europe or the region.
In another cable sent out the same day, Sir Darroch blamed Trump for following the line of National Security Advisor John Bolton, who promulgated withdrawal from the deal and the re-imposition of sanctions.
The British tabloid went on to release the second batch of Sir Darroch's wires despite the warning by the Metropolitan Police not to publish the government leaks. The initial publication of cables last week caused a diplomatic scandal between Washington and the UK. It resulted in Sir Darroch's resignation on Wednesday, after Trump unleashed a salvo of attacks against the diplomat, who described his administration as "dysfunctional" and "inept." The Metropolitan Police's Counter Terrorism Command is now investigating the source of the leak.
——————————————————————————
Hezbollah warns Iran able to bombard Israel if war starts
Hezbollah leader Sayed Hassan Nasrallah says Israel would not be 'neutral' if a war starts between the US and Iran. The leader of Lebanon's Hezbollah has warned that Iran "is able to bombard Israel with ferocity and force" if a war breaks out with the United States. Sayed Hassan Nasrallah's remarks were broadcast on the movement's Al-Manar television, following weeks of increasing tensions between the United States and Iran. "When the Americans understand that this war could wipe out Israel, they will reconsider," Nasrallah said.
"Our collective responsibility in the region is to work towards preventing an American war on Iran."
He said neither Saudi Arabia nor the United Arab Emirates (UAE) had any interest in conflict.
Syria presence downgraded : Nasrallah also said he had decreased the number of his movement's fighters supporting President Bashar al-Assad's government in neighbouring war-torn Syria. "The Syrian army has greatly recovered and has found that today it does not need us," he said.
"We are present in every area that we used to be. We are still there, but we don't need to be there in large numbers as long as there is no practical need," he said. The head of the Shia movement, which has been fighting in Syria since 2013, did not give details on the extent of the reduction.
Tel Aviv 'within range'
Responding to a question about repeated Israeli air raids on Syria, he said Israeli Prime Minister Benjamin Netanyahu was "deceiving his people".
"He is playing a game of brinkmanship, because Iran will not leave Syria," he warned.
Israel has carried out hundreds of attacks in neighbouring Syria against what it says are Iranian and Hezbollah military targets. It has vowed to keep Iran from entrenching itself militarily in the country.
Nasrallah's interview came to mark the anniversary of the start of his movement's 2006 war with Israel, which killed more than 1,200 Lebanese, mostly civilians, and more than 160 Israelis, mostly soldiers.
Both countries are still technically at war, and a United Nations peacekeeping force has said three tunnels have been found, dug under the border from Lebanon into Israel, since late last year.
The group's leader warned that key Israeli installations along the Mediterranean coast, including Tel Aviv, were "within range of our rockets".
SOURCE: AFP NEWS AGENCY
——————————————————————————
Turkey says EU measures won't deter it from drilling off Cyprus
Turkey has said punitive European Union measures against it will not deter it from continuing to search for oil and gas off the coast of Cyprus. The foreign ministers of the EU agreedto call off high-level political meetings, suspend negotiations on an aviation deal and reduce EU accession funding earmarked for Turkey. The ministers of the 28-member bloc, of which Cyprus is a member, also invited the European Investment Bank to review its lending activities in Turkey, notably with regard to sovereign-backed lending. In a statement on Tuesday, the Turkish foreign ministry said the EU's moves "will not affect in the slightest our country's determination to continue hydrocarbon activities in the Eastern Mediterranean".
The ministry said that the bloc's failure to mention Turkish Cypriots in its decisions "showed how biased and partisan the EU is on the subject of Cyprus".
Turkey's Yavuz ship recently arrived off eastern Cyprus, becoming the second ship to conduct energy exploratory activities off the coast of Cyprus. The other Turkish vessel, the Fatih, is located off the western coast of the island in an area the Republic of Cyprus claims is its Exclusive Economic Zone (EEZ), the maritime zone in which it has rights over its natural resources.
Earlier this month, Cyprus said it has launched local legal proceedings against three firms that it accused of supporting illegal Turkish oil and gas exploration in its waters. It also issued arrest warrants for Fatih's crew, accusing the ship of breaching the republic's sovereign territory.
SOURCE: AL JAZEERA AND NEWS AGENCIES
——————————————————————————
Erdogan hails Russian S-400 delivery;
Wants to 'go much further' and make weapons with Russia
(16 Jul, 2019) Turkish President Recep Tayyip Erdogan has celebrated the arrival in Turkey of the Russian S-400 air defense system, despite the threat of US sanctions, and stated that he wishes to co-produce weapons with Russia in the future.
Speaking in Ankara on the third anniversary of a failed coup attempt against him Erdogan promised that the newly-acquired S-400 batteries will be fully deployed in less than a year. Russian cargo planes began delivering the system's components on Friday, with more transport flights arriving over the weekend.
"And as of today, the eighth plane arrived and started being unloaded. Inshallah [God willing], we will be done by April 2020," Erdogan said. The Turkish leader then said Ankara would "go much further" with a view to setting up "joint production with Russia."
During the tenure of US President Barack Obama, Turkey had been in negotiations to purchase American-made Patriot missiles, a deal that fell through when Erdogan's government asked for the sale to include a transfer of technology. Erdogan mentioned the failed Patriot deal in an interview on Sunday, saying that Turkey went with the Russian system because "we need to have alternatives."
In choosing the Russian alternative, Erdogan risked the ire of Washington. Purchasing the missiles opens Turkey up to sanctions under CAATSA, a 2017 act that, among other things, can be used to penalize US allies for "transactions" with the Russian defense sector. The Turkish leader dismissed the threat of sanctions on Sunday, however, telling reporters that he believed President Donald Trump will "find the middle ground" and waive economic penalties.
The US has also threatened to exclude Turkey from its F-35 jet fighter program, claiming operating it alongside the S-400 would allow Moscow to learn the stealth fighter's secrets.
Washington has remained tight-lipped about potential retaliation, however government sources reportedly told Bloomberg on Saturday that sanctions will be applied later this week, avoiding the political symbolism of punishing Erdogan on the anniversary of the 2016 coup.
Subscribe to RT newsletter to get stories the mainstream media won't tell you.
——————————————————————————
Nuclear weapon material worth $72mn seized in a car in Turkey
(6 July 2019) Turkish police have taken five people into custody over the smuggling of a highly-radioactive substance used to build nuclear weapons and power nuclear reactors. The 18.1-gram haul was found in a car. Police discovered a vial of the material after they pulled over a car in the northwestern Bolu province.
The substance, believed to be californium, was found stashed under the gear stick wrapped in a bag. Officers had to cut the upholstery to get to the parcel, which is estimated to be worth US$72 million.
Five suspects were detained in the raid, and the mixture was taken to the Turkish Atomic Energy Agency (TAEK) for a detailed analysis.
Californium is named after the place where it was synthesized back in 1950 a laboratory at the University of California. Apart from being used to manufacture nukes and nuclear-powered reactors, the element also has a range of rather innocuous civilian applications. It can be used as part of metal detectors and is used in cancer treatment as well as oil, silver, and gold mining operations. Still, the substance is highly dangerous and its production, distribution, and transportation is restricted.
Currently, only the US and Russia synthesize the isotope. It is not the first time Turkish police have reported a major bust involving californium. In a scare in March of last year, police in Ankara said they had seized a whopping 1.4kg of the same substance in a car following a tip-off. It turned out to be false alarm, as the haul was later found to have no trace of nuclear or radioactive material, and was, in fact, organic matter. Source : RT News
——————————————————————————
Russia and China display strategic coordination in Asia-Pacific
An exciting new template has appeared in the geopolitics of the Asia-Pacific last week when Russia's Aerospace Force and China's Air Force carried out their first-ever joint air patrol in the region.
Steadily and imperceptibly but profoundly, the regional alignments are transforming. Russia and China routinely claim that their entente is neither a military alliance nor is directed against any third country. Yet, the alchemy of that relationship is undergoing a huge transformation, stemming out of a conscious decision by their top leaderships.
The so-called joint patrol last Tuesday involved Russia's Tu-95MS strategic bombers and the H-6K aircraft on China's part. The Tupolov Tu-95MS (which NATO calls the 'Bear') is a is a large, four-engine turboprop-powered strategic bomber and missile platform to carry the new Russian Kh-101/102 stealth cruise missile, which uses use radio-radar equipment and target-acquiring/navigation system based on GLONASS. The 'Bear' used to be a veritable icon of the Cold War as it performed a maritime surveillance and targeting mission for other aircraft, surface ships and submarines and a versatile bomber that would deliver the thermonuclear bomb.
China's H-6K is a heavily redesigned version of the 'Bear', capable of carrying air launched cruise missiles. According to the Pentagon, the bomber gives China a "long-range standoff offensive air capability" with precision-guided munitions. Russia and China deployed two each of the Tu-95MS and H-6K strategic bombers in the air patrol on Tuesday.
According to a Russian Defence Ministry statement, the air patrol was undertaken on the "planned route over the Sea of Japan and the East China Sea." The statement added that the joint air patrol was intended to strengthen Russian-Chinese relations and raise the level of interaction between the armed forces of both countries, in particular, to expand their capabilities for joint operations.
Significantly, the Russian statement said that another goal of the joint patrol is "strengthening global strategic stability."
The South Korean defence ministry, however, insisted that following the Russian-Chinese air patrol by the strategic bombers, a Russian A-50 command and control military aircraft also entered the country's Air Defence Identification Zone (ADIZ) twice. South Korea claimed that it deployed fighter jets and fired 360 warning shots ahead of the Russian A-50, which is an unarmed AWACS plane, designed for tracking and observation.
——————————————————————————
14 seamen dead in fire on Russian deep submersible
(2 Jul, 2019) At least 14 Russian Navy servicemen have died after a scientific deep submersible caught fire while on a mission, Russia's Defense Ministry has said. The cause of the incident is still unknown. A deep-water research vehicle belonging to the Russian Navy was conducting a bathymetric measurement operation in Russian territorial waters when a fire broke out on board, the ministry's statement said. The incident claimed the lives of 14 seamen, who were suffocated by smoke. Despite this, the crew managed to extinguish the flames. The deep submersible has since returned to the Russian Navy base in the northern city of Severomorsk.
The cause of the incident is still being investigated. Russian Navy chief, Nikolay Efimov, has taken the issue under personal control.
——————————————————————————
US congresswomen targeted by Trump: 'We will not be silenced'
Washington, DC (16 Jul 2019) The four Democratic congresswomen who were attacked by US President Donald Trump in racist tweets over the weekend said on Monday they will "not be silenced", and instead turned their attention to the treatment of immigrants detained at the border, healthcare and education, among other issues.
US Representatives Alexandria Ocasio-Cortez, Ilhan Omar, Ayana Pressley and Rashida Tlaib told reporters that Trump's attacks are a "distraction" from his policies, and encouraged people to not "take the bait".
"This is simply a disruption, a distraction from the callous, chaotic and corrupt culture of this administration," said Pressley. "We want to get to the business of the American people and why were sent here: reducing the costs of prescription drugs, addressing the public health crisis and epidemic that is gun violence, addressing the racial wealth gap and yes, making sure that families stay together."
The women were responding to a series of racists tweets and comments by the US president on Sunday and Monday in which he told the congresswomen to go back to where they came from. Although Trump did not name the politicians, he was almost certainly referring to the four freshmen representatives, most of whom the president has criticised repeatedly since they took office earlier this year.
All four politicians are women of colour and all are US citizens. Only Omar was born outside of the United States. "I want to tell the children across this country … that no matter what the president says, this country belongs to you, and it belongs everyone," Ocasio-Cortez said.
The president's comments received backlash from politicians on both sides of the aisle, world leaders and many online.
House Speaker Nancy Pelosi announced the House of Representatives would soon vote on a resolution condemning the president's racist tweets. Although Republican leaders refused to comment, some members of the party said Trump went too far. Republican Senator Tim Scott, the only black Republican senator, said the president used "racially offensive language".
Republican Representative Mike Turner called on Trump to apologise. Others, including Senator John Cornyn, attempted to paint the tweets as "a mistake and an unforced error". He added that he didn't think Trump was racist.
SOURCE: AL JAZEERA NEWS
TV anchor Madeha Naqvi
——————————————————————————
Mob in India kills three on suspicion of cattle theft
Bihar (19-7-2019) A mob in an Indian village has beaten to death three men suspected of trying to steal cattle, the latest in a spate of attacks that have provoked alarm among the country's religious minorities. The three men were caught by some villagers in Saran district's Pithauri village in the eastern state of Bihar early on Friday while trying to load cattle on a pick-up truck, police official Har Kishore Rai told Reuters news agency. "They were trying to load a buffalo and a calf when some villagers woke up and took the three into their custody and beat them up," Rai said, adding that the men had died. At least one of the dead was Muslim. A fourth man was in critical condition in hospital after the attack. As news of the deaths spread, Pithauri residents went to the hospital to stage an angry protest, police said. Relatives of the dead beat up a man from the village.
Police have arrested three people and filed a case of murder against four more from the village, local administrative official Lokesh Mishra told Reuters.
Lynchings on the rise
Hinduism, India's dominant religion, considers cows sacred, and killing them is taboo. Many Indian states ban cow slaughter or eating of beef. In recent years, Hindu mobs have lynched many people from marginalised groups, especially Muslims and Dalits (the least-privileged caste), often over suspicions of cow slaughter.
——————————————————————————
Centre outlaws pro-Khalistani group Sikhs for Justice for anti-national activities
Special Correspondent | NATIONAL ( The Hindu )
The Sikhs for Justice founder Avtar Singh Pannu was seen shouting slogans and wearing a T-shirt that said "Khalistan Zindabad, Referendum 2020" at the India-New Zealand cricket match in the U.K.
The Union Home Ministry has banned the Sikhs for Justice (SFJ), a group advocating secessionist and pro-Khalistani activities in India. The group was advocating Referendum 2020, an online campaign for Khalistan, a separate land for the Sikhs.
Its founder Avtar Singh Pannu was seen shouting slogans and wearing a T-shirt that said "Khalistan Zindabad, Referendum 2020" at the India-New Zealand cricket match in the U.K. on Wednesday.
A senior Ministry official said the SFJ's online supporters were over 2 lakh but physically it was only a group of eight to 10 people. The Punjab government gave crucial information to help ban the group, the official said.
The official said 11 cases were registered against the SFJ in the past four years and 39 people were arrested. The group also funded certain activities.
"The Union Cabinet on Wednesday gave its clearance to declare SFJ, a fringe organisation run by radical Sikhs in U.S, Canada, U.K, etc. as an unlawful association under Section 3(1) of the Unlawful Activities (Prevention) Act, 1967," the official said.
Punjab Chief Minister Amarinder Singh said the Centre's decision to declare Sikhs for Justice (SFJ) an "unlawful association" was a "welcome step".
India to launch first-ever moon lander to study strange 'large excess of mass'
11 Jul, 2019 | India is making the final preparations to launch its first-ever lunar lander on Sunday, July 14 as part of the Chandrayaan-2 mission, the country's most ambitious space project yet. Launched atop India's most powerful rocket, the Geosynchronous Satellite Launch Vehicle Mark III, the 15-story high, 640-ton booster is scheduled to lift off at 2:51am local time on Sunday.
——————————————————————————
India successfully test fires 3 anti-tank guided Nag missiles in Pokhran range
New Delhi, News Nation Bureau | 08 July 2019
On March 1st, 2018, the DRDO had conducted similar successful tests. The Anti Tank Guided Missiles (ATGM) NAG were successfully flight-tested in desert conditions against two tank targets at different ranges and timings. Director General (Missiles and Strategic Systems) Dr G Satheesh Reddy, had said that with the successful test flights, the technologies pertaining to ATGM to engage targets in different conditions have been established. NAG comes in five variants- HeliNa (Helicopter-launched Nag), Land version (with mast-mounted missile launcher), Man Portable NAG, Air-launched version for tactical interdiction aircraft (upgraded version of Jaguar IS) and NAMICA (NAg Missile Carrier), a tank destroyer variant built for the army. NAMICA is a modified BMP-2 IFV produced "Sarath" in India. NAG has an operational range of 500meters to 4 km on land and when it is air-launched, it can operate anywhere between 7-10km.
Other missiles developed by the DRDO include Agni-I, Agni-II, Akash, Brahmos, Dhanush, Pinaka, Prithvi and Trishul. The Trishul project was shut down after being developed as a technology demonstrator.
——————————————————————————
Italian police seize MISSILE, guns and neo-Nazi material in raid on far-right militants
(15 Jul, 2019) Italian police have found an arsenal of weapons, including an air-to-air missile, 20 guns and neo-Nazi material, in a series of raids on far right groups which fought against rebels in Ukraine's eastern breakaway republics.
Along with the missile, police found nine assault rifles, a sub-machine gun, seven pistols and three shotguns, in an operation led by the General Investigations and Special Operations Division, which specializes in investigating groups linked to organized crime and terrorism.
The police say the groups had fought "against the separatists" in the Donbass region of Ukraine the forces of the self-proclaimed People's Republics of Donetsk and Lugansk in the east of the country. Kiev has been at war with the republics since the 2014 coup, actively relying on so-called volunteer battalions to do the fighting. Units like 'Donbass,' 'Azov,' 'Aidar' and others were largely formed of Ukrainian radical nationalists, with some including foreign fighters with similar, far-right views facing accusations of war crimes from human right groups.
Three people were arrested in the raid, including Fabio Del Bergiolo, a former border security inspector and an ex-candidate to the Senate from the neo-fascist Forza Nuova party in the 2001 elections, Italian media report. Two other people were identified as Swiss citizen, Alessandro Michele Aloise Monti, 42, and Italian Fabio Amalio Bernardi, 51. They were stopped near Forlì International Airport in northern Italy.
The missile was manufactured by the French company Matra and La Stampa is reporting that it belonged to the Qatari armed forces. The Police said Del Bergiolo is suspected of trying to sell the missile.
——————————————————————————
North Korea tests 'super-powerful' missile
In response to Seoul stockpiling US arms & holding drills
(26 Jul, 2019) Pyongyang says it has no other choice but to continue developing and testing new types of deterrence weapons as long as 'warmongers' in the South keep buying modern arms and holding joint military drills with the US.
The test launch of the "new-type tactical guided weapon" on Thursday morning was personally supervised by the country's leader Kim Jong-un, KCNA reported, noting that the weapons test was carried out "as part of the power demonstration" to warn "South Korean military warmongers" against introducing "ultramodern offensive weapons" and holding joint military exercises with American forces. We cannot but develop nonstop super-powerful weapon systems to remove the potential and direct threats to the security of our country that exist in the south.
Calls for Palestinian children in prison to have phone access
Palestinian human rights organisations say last year Israel arrested around 1,000 minors in the occupied territories. More than 200 Palestinians under the age of 18 are currently being held in Israeli jails as security detainees or prisoners, according to human rights group B'Tselem. According to B'Tselem, most of the children report physical and verbal abuse from the moment of their arrest, as well as coercion and threats during interrogation. Around half face charges of throwing stones, which carries a prison sentence of around six months. Many are not allowed to have contact with their families, or to see a lawyer.
Now, the Israeli human rights group, HaMoked, is petitioning the courts for that to change.
Al Jazeera's Nida Ibrahim reports from Qalqilya in the occupied West Bank.
——————————————————————————
UK deploys additional warship to Persian Gulf to ensure 'safe passage' of its vessels
(28 Jul, 2019 18:00) A Royal Navy destroyer, the HMS Duncan, arrived in the Persian Gulf, joining another ship to "support the safe passage of British-flagged ships." The move comes as the UK calls for a joint EU flotilla to counter Iran. The vessel arrived in the troubled waters, joining the British frigate HMS Montrose, which has been escorting UK-flagged ships through the Strait of Hormuz. The deployment follows the seizure of UK oil tanker Stena Impero by Iran's Revolutionary Guard Corps over alleged violation of maritime rules. Iran's move was prompted by the UK's own hostile actions, which Iran condemned as outright "piracy." Early in July, Britain captured a large tanker carrying Iranian crude near Gibraltar the Panama-flagged vessel Grace 1. London accused Tehran of violating EU sanctions and carrying oil to fuel-strapped Syria. While the sanctions have been in place for a long time, the capture of the Grace 1 was the first under this pretext.
——————————————————————————
England beat New Zealand in thrilling Cricket World Cup final as it happened!
Epic final tied, Super Over tied, England win World Cup on boundary count
England win Cricket World Cup after super-over drama against New Zealand
Lord's the perfect venue for greatest one-day game ever played
For 27 years, England has dreamed of the day it would have another opportunity to play in a Cricket World Cup final. Perhaps, after the most astonishing of finales to a final the game has ever witnessed, it was worth the wait.
England have won the World Cup. It feels good to write those words and to soak in the outpouring of joy that comes with their thrilling victory over New Zealand. So let's try to sum up:
England are world champions after tying with New Zealand on 241 each after their respective 50 overs. They both scored 15 in the super-over shootout but England won thanks to hitting more boundaries in their 50 overs.
It is England's first ever Cricket World Cup and follows final defeats in 1979, 1987 and 1992.
Ben Stokes was England's hero with the bat after he bludgeoned 15 from the final over of the regular innings, including a
bizarre six by way of four overthrows. He was made man of the match.
England's captain Eoin Morgan said: "It's been an absolutely incredible journey … I still can't quite believe it."
New Zealand's captain Kane Williamson, who was made player of the tournament, said: "Just gutted … There's a lot of
disappointment."
Barney Ronay celebrates England's victory as the culmination of four years of planning after a disastrous defeat to the
Kiwis in 2015.
And Andy Bull reckons it was the greatest game ever played.
And that's it from me. Thanks so much for reading and thanks to Rob S, Tim and Rob B for their efforts earlier.
Score:
New Zealand 241 for 8 (Nicholls 55, Woakes 3-37) tied with England 241 (Stokes 84*, Buttler 59, Neesham 3-43)
Super over England 15 beat New Zealand 15 on boundaries scored.