Brief News International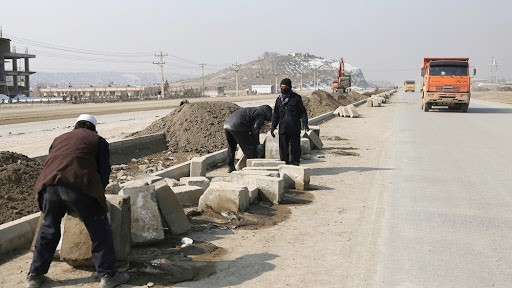 More than 2,000 killed in Afghanistan rebuilding mission: Age
Attacks on reconstruction missions in Afghanistan have left more than 2,200 people dead and almost 3,000 wounded since 2002, according to an official US report released. The Human Cost report came as at least six people, including civilians, were killed in a blast in the first major attack in the capital city, Kabul, in months. Between April 2002 and the end of last year 2,214 people were killed outside of combat, said John Sopko, the Special Inspector General for Afghanistan Reconstruction (SIGAR). He said 284 Americans were among those killed.
The assessment is the first to focus on reconstruction operations alone – restoring infrastructure and institutions, building hospitals and schools, as well as military or civilian training – and not on combat missions against the Taliban or other armed groups in the country. It also does not take into account attacks on American bases or assaults on civilian targets, said Sopko, instructed by the US Congress to monitor the use of American funds in Afghanistan.
Afghans suffered the most casualties, with 131 soldiers and 1,447 civilians killed as they worked on operations to rebuild their country. Of the 284 Americans killed, 216 were soldiers and 68 civilians, said the inspector general, adding that 100 nationals from various coalition nations engaged in Afghanistan were also killed, as well as 124 third-country nationals.
"For years, SIGAR has spent considerable effort to track the financial costs of reconstruction and stabilisation activities in Afghanistan. However, little effort has been made up to now to track the human costs – the number of people killed, wounded, or kidnapped – to accomplish these activities. "This has left policymakers with an incomplete picture of the true cost of our efforts in Afghanistan," Sopko said.
Violent attacks jumped to record levels in the last quarter of 2019, SIGAR said – even as Washington and the Taliban continue to wrangle over a possible deal that would see American troops begin to leave, in return for security guarantees.
(SOURCE: AFP NEWS AGENCY)
**********************************************************************
Dozens of civilians killed in Saudi-UAE-led air raids in Yemen
Attacks in al-Jawf come after a Saudi fighter jet crashed in the same area, with Houthis claiming to have shot it down.
(16-2-2020) Yemen's Houthi rebels say more than 30 civilians have been killed in air raids carried out by a Saudi-UAE-led military coalition, with the United Nations confirming the death toll as it deplored a "shocking" failure to protect the war-torn country's unarmed population. Saturday's air raids in northern al-Jawf province came hours after the Houthis said they had shot down a Saudi fighter jet in the same area with an advanced surface-to-air missile.
(SOURCE: AL JAZEERA AND NEWS AGENCIES)
**********************************************************************
Weighs less & packs more range:
Iran unveils new ballistic missile with composite-built engine
(9 Feb, 2020) Tehran has rolled out a new advanced ballistic missile featuring a composite-built engine. The new missile to be two times lighter than earlier models, but has greater operational range. The new projectile was unveiled by the chief of the elite Islamic Revolution Guards Corps (IRGC), Major General Hossein Salami. Video released by the Iranian state media shows two new missiles on display during the event, as well as footage of a test launch.
The missile, dubbed Ra'd-500, is said to be packed with engines, made largely of composite materials. It has significantly lightened the build and the new munition is two times lighter than an earlier model Fateh-110 missile. The engine, containing carbon fibers, is said to be able to withstand pressures as high as 100 Bar and a temperature of up to 3,000 degrees Celsius. Usage of composites has also contributed to an increase in operational range, with Ra'd-500 reaching at least 500 km compared to some 300 km of the older munition.
Apart from the missile, Salami also unveiled an engine, designed for use in upper stages of light spacecraft. The engine is built utilizing the same composite materials as its military counterpart and it is capable of thrust vectoring, that is essential in fine tuning the heading of a spacecraft in orbit.
Later in the day, Iran also launched a satellite dubbed 'Zafar' Persian for 'Victory.' Zafar is said to be a scientific satellite, supposed to collect imagery of the Earth, that comes handy in studying various natural occurrences, namely earthquakes.
Its launch, however, did not exactly turn out to be victorious the spacecraft blasted off successfully, yet failed to gain enough speed to actually reach orbit. Still, it managed to transfer some valuable telemetry that is expected to make further launches more successful, state media reported. (RT NEWS)
**********************************************************************
An Afghan Killed 2 Americans. The U.S. Government Issued the Gun
(By Thomas Gibbons-Neff) The Department of Defense has dispatched hundreds of thousands of small arms to Afghan security forces. It was one of these weapons that left two U.S. troops dead in a recent insider attack.
On Feb. 8 an Afghan soldier turned his American-supplied M249 light machine gun on a group of American and Afghan commandos who were huddled and patiently waiting for an airlift from a small base in eastern Afghanistan's Nangarhar Province.
The burst of fire killed Staff Sgt. Javier J. Gutierrez and Staff Sgt. Antonio R. Rodriguez and wounded six other Americans. A brief gun battle followed as the U.S. troops struggled to discern friends from foe. The two sergeants and their American Special Forces team were betrayed by Sergeant Jawed, an Afghan Army soldier who went by a single name. Insider attacks, known as "green on blue," are a staple of the conflict, and a bitterly sad and fatal expression of the deep distrust both Afghan and American forces often have toward one another.
Sergeant Jawed was a six-year veteran of the very force the Pentagon helped create and equip. The weapon he used in the attack was one of the hundreds of thousands doled out by the United States over the course of the 18-year-long war. By various tallies, the Pentagon has supplied roughly 465,000 small arms to Afghan security forces, purchased and dispatched from at least 18 countries. The weapons included the wooden-stocked Soviet Kalashnikov rifle and the jet-black American M16 in addition to sniper rifles, pistols, machine guns and even anti-tank recoilless rifles, even though the Taliban insurgency hasn't possessed tanks since 2001.
And though the weapons were intended for the Afghan army and police forces, the military's failure to document how and to where they were distributed has meant many of them found their way into the hands of militant groups throughout Afghanistan and the Middle East. In 2013, the inspector general for Afghan reconstruction reported that 43 percent of the Department of Defense's records for small arms sent to Afghanistan were missing information or were duplicates.
This near-continuous arms flow has cost millions in taxpayers dollars, some of which remains unaccounted for, along with many weapons themselves. The Defense Department's failure to track and maintain these weapons is a result of the convoluted bureaucracy that fuels defense contracts and Washington's desire to build an army and police force quickly from scratch.
In recent years, the Pentagon has tried to improve its methods for tracking the weapons, but low literacy rates have made it difficult for Afghan soldiers and armorers to maintain accurate records.
Once a status symbol for senior commanders and insurgents, the American-made M16 easily sold, lost or taken from the battlefield is now seemingly as prevalent as the Soviet-style rifles that make up much of the insurgency's arsenal.
(Source: The New york Times)
**********************************************************************
UAE issues operating licence for Arab world's first nuclear plant
(17-2-2020) The United Arab Emirates (UAE) issued an operating licence for the first reactor at the Arab world's first nuclear power plant, paving the way for it to start production later this year. The Barakah nuclear power plant in Abu Dhabi, which is being built by Korea Electric Power Corporation (KEPCO), was originally due to open in 2017 but the start-up of its first reactor has been delayed several times.
A 60-year operating licence will be granted to the plant's operator, Nawah Energy Company, Hamad al-Kaabi, deputy chairman of Federal Authority for Nuclear Regulation (FANR) told a news conference. Nawah can now begin the commissioning phase by loading fuel into the reactor in preparation for operation, a process that will take a number of weeks and will be accompanied by testing of the safety systems, al-Kaabi said.
When completed, Barakah will have four reactors with a total capacity of 5,600 megawatts.
Al-Kaabi said construction of the plant's second reactor was 95 percent complete and that FANR had started looking into an operating license for it. Christer Viktorsson, director-general of FANR, said Nawah can start initial power production by May or June of this year. Reaching the first reactor's full production capacity would take eight to 12 months if all tests went well, he added.
"Today marks a new chapter in our journey for the development of peaceful nuclear energy with the issuing of the operating license for the first [unit of] Barakah plant," Abu Dhabi Crown Prince Sheikh Mohammed bin Zayed wrote on his official Twitter account.
Qatari concern
Last month, state news agency WAM reported an operational readiness assessment performed by the Atlanta centre of the World Association of Nuclear Operators concluded that the first of the four planned reactors was fit for its start-up phase.
The UAE is the only country that has purchased a KEPCO reactor. Expressing concern, Qatar's foreign affairs ministry reportedly sent a letter in March to the International Atomic Energy Agency saying a radioactive plume from an accidental discharge could reach its capital, Doha and a radiation leak could harm the Gulf's water supply.
The UAE insists its nuclear power programme is transparent, safe and only intended for civilian use.
Qatar is currently under a continuing diplomatic, trade and transport blockade by the UAE, Saudi Arabia and Egypt over allegations that Doha supports "terrorism" and is too close to Iran. Qatar has rejected such claims.
(SOURCE: NEWS AGENCIES)
**********************************************************************
U.S. Jet That Crashed In Afghanistan Was No Ordinary 'Spy Plane'
(By Ron Synovitz) When a U.S. Air Force jet crashed on January 27 on a remote plain south of Kabul, killing at least two crew members, it was initially described by the governor of Afghanistan's Ghazni Province as a civilian passenger plane.
Since then, international media have variously described it as a "modified private business jet," a "spy plane," an "electronic surveillance" aircraft, and a hub for "WiFi in the sky."
So what exactly was the role of the Canadian-built Bombardier E-11A aircraft that crashed some 150 kilometers from the Afghan capital?
Richard Aboulafia, vice president of analysis at the Virginia-based aviation consultancy Teal Group, tells RFE/RL that the plane was much more significant than an ordinary surveillance or communications aircraft.
It was one of just four Bombardier E-11As that were purchased by the U.S. Air Force and "outfitted with a suite of signals intelligence and signals transfer capabilities" known as the Battlefield Airborne Communications Node (BACN), Aboulafia says.
The BACN is a multimillion-dollar communications system that translates and relays real-time battlefield communications between ground troops and aircraft used by the U.S.-led international coalition forces in Afghanistan.
It is able to relay voice communications, video, photographic images, and other data between aircraft and ground troops that are often using different types of communications networks.
'High-Value Asset'
Aboulafia says that made the E-11A a "very high-value asset" that would have performed "command-and-control battle management" functions as well as communication, electronic warfare tasks, and surveillance.
From an altitude high above the range of any Taliban weaponry, Aboulafia says the E-11A would have carried out "a combination of battle-management functions, communications functions, and a little bit of signals intelligence — which does involve some surveillance."
"Basically, 'WiFi in the sky' is one way of looking at it," he says. "But when you are a signals intelligence plane, there are a whole host of applications for that."
Designed to fly at an altitude "way above 40,000 feet," Aboulafia says the E-11A is not a go-to plane for monitoring Taliban radio or cell phone communications. He says that task would usually be carried out by smaller planes that conduct "lower-level signals monitoring," including turbo-propeller aircraft. But, from their position high above the battlefields and mountains of Afghanistan, Aboulafia says the E-11A's crew would have received and relayed intelligence that had been obtained from Taliban communications by lower-flying surveillance aircraft or ground monitors.
"The E-11A collects signals intelligence," Aboulafia explains. "There might be people on board analyzing it, disseminating it, transferring it — everything like that. There is a whole host of work involved with signals on the battlefield."
"The idea is to pick up as many signals as possible — anything from radios to cell phone calls — and transfer that information," he says. "It also transfers communications between friendly forces. It's a kind of giant signals processor."
Technically, calling the E-11A a "modified private-business jet" also is correct — but leaves out significant details about the plane's mission.
**********************************************************************
SRI LANKA TAKES STRONG OBJECTION TO THE IMPOSITION OF TRAVEL RESTRICTIONS ON
LT. GEN. SILVA AND HIS IMMEDIATE FAMILY BY THE US
Media Releases | Fri, 14 Feb 2020
It was announced a short while ago that the US Department of State has designated Lieutenant General Shavendra Silva, current Commander of the Sri Lanka Army and Acting Chief of Defense Staff and his immediate family members. The public designation makes them ineligible for entry into the United States.
The Government of Sri Lanka takes strong objection to the imposition of travel restrictions on Lt. Gen. Silva and his immediate family members by the Government of the United States, based on independently unverified information.
**********************************************************************
Donald Trump in India: Key deals signed on defence
US, India Sign Contract for 6 More AH-64E Attack Helicopters
By Franz-Stefan Gady | The Diplomat
Deliveries of the new helicopters are expected to begin in 2023.
India and the United States concluded an estimated $800 million contract earlier this week in New Delhi for the delivery of six additional Boeing AH-64E Apache Guardian attack helicopters destined for service in the Indian Army's Aviation Corps (AAC).
The Defense Acquisition Council (DAC), the top procurement body at the Indian Ministry of Defense (MoD), greenlighted the sale in 2017. India issued a so-called Letter of Request to the U.S. government for the purchase of six more AH-64E gunships in February 2018. The U.S. State Department approved the direct commercial sale of six additional Boeing AH-64Es to India for an estimated cost of $930 million in June 2018. The deal signed this week includes the sale of 180 AGM-114L-3 Hellfire Longbow missiles, 90 AGM-114R-3 Hellfire II missiles, and 200 Stinger Block I-92H missiles, next to 30 mm cannons and ammunition. The United States will also offer logistical support services and training.
The government-to-government defense deal falls under the Pentagon's Foreign Military Sales (FMS) program, overseen by the U.S. Defense Security Cooperation Agency, and is separate from a $2.2 billion contract inked in 2015 for 22 AH-64Es and 15 CH-47F Chinook heavy-lift helicopters destined for service in the Indian Air Force (IAF).
Like the 2015 contract, this week's deal combines a direct commercial sale with Boeing and an FMS agreement with the U.S. Department of Defense. The 2015 agreement also contains a clause for a follow-on order of 11 extra AH-64Es and seven Chinooks at a fixed price that was agreed upon in 2013.
The AAC aims to stand up three separate AH-64E squadrons with a total of up to 39 helicopters. The AAC and the IAF have been locked in an inter-service rivalry over the new platforms for a number of years, as I reported elsewhere:
The IAF formally inducted into service the first AH-64E at Pathankot air base in Punjab near the India-Pakistan border in September 2019. This was preceded by the IAF taking delivery of the first eight AH-64E helicopters in July and August of 2019 at Hindon Air Force Station (AFS) in Ghaziabad outside New Delhi. Out of the 22 AH-64Es, 17 have so far been delivered to the IAF. All 22 AH-64Es are expected to be handed over to the IAF by the end of March 2020.
************************************************************************
Pulwama attack: Even after a year, NIA unable to trace source of explosives
By : Vijaita Singh | The Hindus
Many loose ends hamper probe; NIA could not file a charge sheet as none of the key suspects are alive.
************************************************************************
Suspected Toxic Gas Leak Killed 14 People Affected 300+ In Karachi
Monday 17 February, 2020
Soybean Dust, Not Toxic Gas Leak in Karachi
Pakistani health officials say soybean dust from shipping containers, not a toxic gas leak, likely was responsible for the deaths of 14 people in a Karachi neighborhood this week. Muhammad Umer Faran, a spokesman for Pakistan's Ministry of Maritime Affairs, on February 19 told that "it is suspected" that soybean dust that was spread while a shipment was being offloaded caused the deaths and injuries, although he added that the investigation is still under way and that a final determination is still to come. Hundreds of other people were stricken in the incident and rushed to hospitals complaining of breathing problems and burning eyes.
But Mahdi said that "soybean dust from shipping containers" that had recently been unloaded at the city's port on Sunday, February 16 was responsible. With reporting by AP, Reuters, Geo News, AFP and Dawn
************************************************************************
Health experts believe choking agent, not soybean dust, behind Keamari tragedy
22 February | KARACHI: Most health experts, including pulmonologists, ear, nose and throat (ENT) specialists, and emergency medicine experts who attended and examined the Keamari gas tragedy patients, have rejected the claims that 'soy allergy' has resulted in the deaths of 14 people and affected over 300 more in the city over the past few days, reported The News.
An association of ship agents that offloaded the soybean cargo from a ship have also rejected the reports that the ship's cargo resulted in the release of a deadly toxin in the air. The ship suspected of carrying the soybean consignment has still not been moved to Port Qasim due to low tide, The News claimed.
Experts discount 'soy dust' theory
Leading pulmonologists and ENT specialists discount the 'soy dust allergy' theory presented by the experts from University of Karachi, claiming that most of the patients who were brought to different hospitals were affected by some poisonous gas that damaged their respiratory system as many suffered from 'convulsions', some developed 'pulmonary edema' or fluid in the lungs while many had 'metabolic acidosis', which are symptoms of gas poisoning.
According to chemical experts, chemical agents are usually of three types, including nerve agents that attack the nervous system, blistering agents, and choking agents that cause suffocation and damage the respiratory system of the affected people.
Similarly, medical experts at the Ziauddin Hospital Karachi, which received the bulk of patients related to the incident, also denied the allergic reaction as the likely cause of the deaths of 14 people and believed that some 'industrial accident' or mishandling of a toxic chemical resulted in the deadly incident and added that authorities were trying to cover up the incident.
Top health experts, including the Secretary General of PMA Dr. Qaiser Sajjad, and Vice Chancellor of the Jinnah Sindh Medical University, Prof. Tariq Rafi, also expressed their doubts on the 'grain allergy' theory, saying an extensive investigation should be carried out to ascertain the real cause of the tragedy.
Ship association condemns rumors
On the other hand, Ship Agents Association & Stevedoring Conference said they strongly condemn the rumors targeting soybean cargo which was being discharged partly at Karachi Port Trust at berth no. 10/11 east wharf.
In a statement, the association said the cargo was discharged only during the night of Sunday 16th February, 2020 (discharging commenced at 19:00 hours) and day of Monday 17th February 2020 (discharging stopped at about 22:00 hours).
"When the cargo was being offloaded the wind direction was North East (NE) which means that it was towards Manora direction, not land. We wish to also point out that the first person who was hospitalized was even before the offloading from the ship commenced," the statement said. The soybean is used to make edible oil and does not have chemicals in it.
The Plant Protection department that it visited the ship on 18th February 2020 with gas detectors to check for any harmful or toxic gases, but could not find any harmful gas.
"We strongly recommend that this ship should not be shifted and cargo should be discharged at Karachi Port only. We confirm that we, along with labor force of about 2 to 3,000, will stay at Karachi Port Trust berth during discharging operations. We must have the courage of our convictions," the statement added.
Originally published in The News International
************************************************************************
COVID-19 Coronavirus Outbreak
Sunday, March 1, 2020 : Updated
Coronavirus Cases: 86,000 | Deaths: 3,000 | Recovered: 39,801 | 54 countries have confirmed CORONAVIRUS cases
China reports 573 new coronavirus cases: More than 86,000 people infected as outbreak spreads around the world with hotspots in Europe and the Middle East.
China reports 573 new coronavirus cases, 35 deaths
The number of deaths stood at 35, down from 47 the previous day, bringing the total death toll in mainland China to 2,870.
South Korea reports 500 more coronavirus cases: The country now has a total of 3,526 cases.
In Europe, Italy has reported 888 coronavirus cases and 18 deaths, the most in Europe. Coronavirus cases exceed 1,694 in Italy, death toll at 29: The number of cases reached 1,128 since the start of the epidemic, up from 888 on Friday, although 52 percent of those tested show few to no symptoms, the Italian health authorities said, while the number in France increased to 130.
Two Death in U.S: Frist In Seattle Area & Second death confirmed in Washington state. The death comes as unexplained new cases in Washington State, Oregon and California suggest local, person-to-person spread of the virus in the United States.
Iraq confirms five news cases: Iraq has detected five new cases of coronavirus, four in Baghdad and one in Babel province, the health ministry said, taking the total number of cases there to 13.
Qatar confirms two more cases: health ministry
Iran coronavirus death toll jumps to 54: "There were 385 new cases of infected people in the last 24 hours, increasing the total number to 978. The death toll is 54," Kianush Jahanpur, spokesman for the health ministry said. He called on Iranians to avoid any unnecessary trips and stay at home.
So far, Gulf states have reported at least 115 cases: Coronavirus fears hits Gulf stock markets. All of the seven exchanges in the Gulf Cooperation Council (GCC), which were closed Friday and Saturday for the Muslim weekend, were hit as oil prices dropped below $50 a barrel.
South Korea reports 210 new cases: In South Korea, authorities have reported 210 new cases on Sunday afternoon. Earlier on Sunday, the Korea Centers for Disease Control and Prevention (KCDC) reported 376 cases and one death linked to the virus.
Pakistan has confirmed (4) four, according to the WHO.
Pakistan to shut its border with Afghanistan. The Chaman border crossing will remain shut for seven days, Islamabad said in a statement. "During the period, necessary measures will be taken to safeguard the health of the people of both countries," the statement said.
Australia records first coronavirus death: Australia has recorded its first death from the coronavirus after a 78-year-old man who had been evacuated from the quarantined Diamond Princess cruise ship died in a Perth hospital. Australia has reported 25 cases of coronavirus.