IAF control of combat aircraft development at HAL Is that a good thing?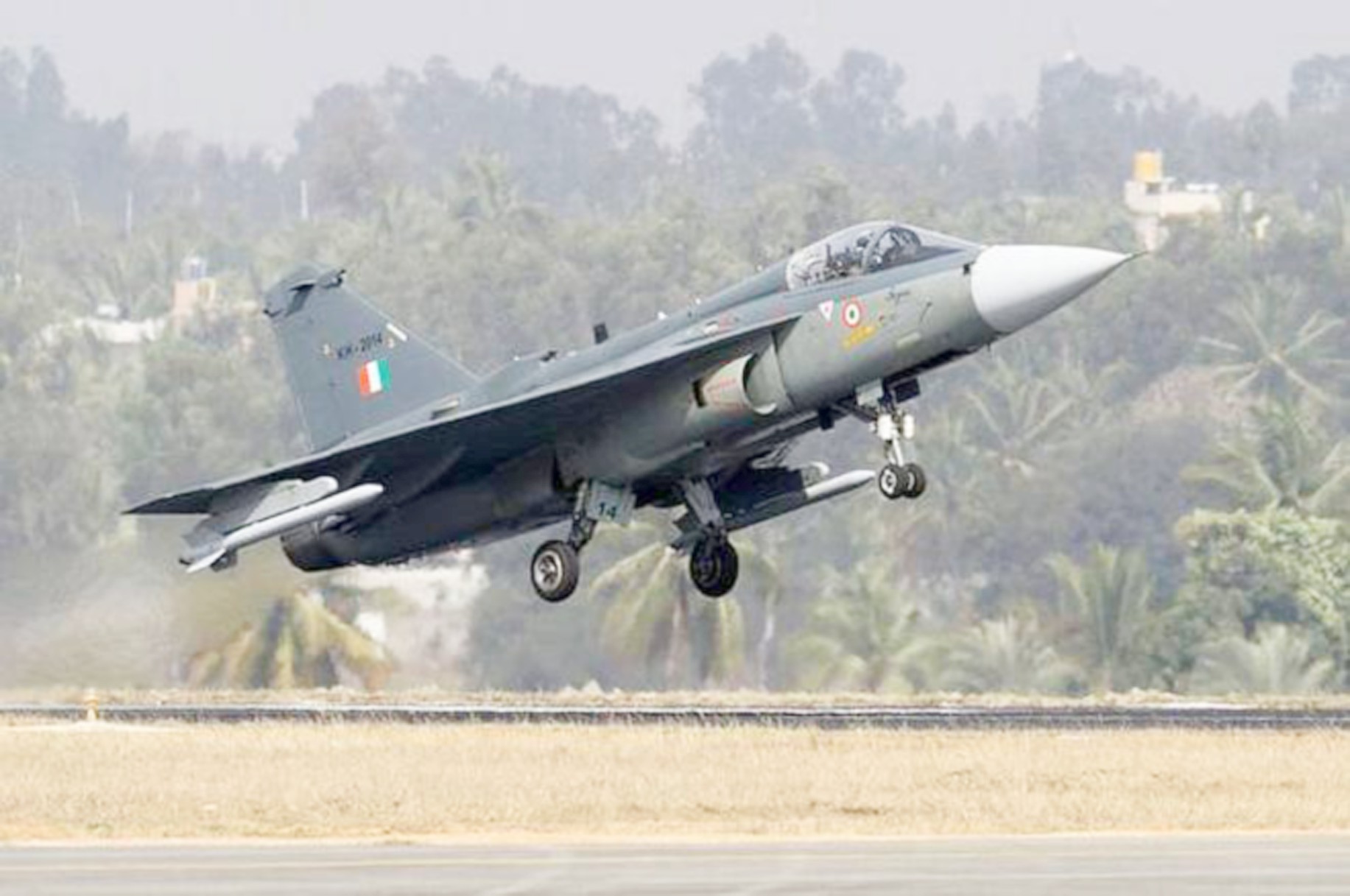 By Bharat Karnad 
The Rafale deal has gone into a death spiral. With BJP stalwart leaders Yashwant Sinha and Arun Shourie making a cogent case about things going awry with the purchase of 36 Rafale combat aircraft from France and fueling charges of corruption and crony capitalism (re: the choice of Anil Ambani's Reliance Defence as offsets partner chosen by Dassault Avions), and Rahul Gandhi piling on with accusations along the same lines, especially overjoyed that his Congress Party has finally 'Rafale' to tar Prime Minister Narendra Modi and the ruling Bharatiya Janata Party with.
This means that in popular discourse, Rafale will soon resonate in the same negative way with voters as 'Bofors' did, and still does. These developments have followed the script I had outlined soon after the PM announced the Rafale buy in Paris in April 2015. [Look up my posts on Rafale from that time.]
The Indian Air Force brass and the Nirmala Sitharaman-headed MOD realize they are in a mess not of their immediate making. Sitharaman's brandishing of supposed contract papers in Parliament sidestepped the fact that these documents do indeed provide for secrecy but only related to the "commercial" terms of the deal, not for what it will all cost  a sum that will have to be intimated one way or the other to Parliament, CAG, etc and will come into the public domain.
In any case, Vayu Bhavan, should be aware, as Dassault and the French government of Emmanuel Macron, perhaps, are that the slight chance of the 36 Rafales being the proverbial "wedge in the door" that will open to a still richer contract for 100 additional Rafales with the full complement of the exorbitantly priced A2A Meteor and A2G Scalp missiles and spares holdings for 72% serviceability, etc., has evaporated.
Worse, no one hereafter in the political class or MOD will for a long time touch Dassult-related goods with a barge pole any more than they will agree, for instance, to the HDW 214 conventional diesel submarine offered by the Marine Division of Thyssen-Krupp Company of Germany for the Indian Navy for its Project 75i.
This is because of the payoffs & commissions scandal that accompanied the contract for six HDW 209 submarines (which along with deal for the Bofors gun) marked the tenure of Prime Minister Rajiv Gandhi in the 1980s. That's the inevitable fate of any high value defence contract skirting procedures in any way, or otherwise failing to "manage" the perceptions of the reality of "corruption".
The Modi government may be trying to divert attention from the political kerfuffle over Rafale by its decision to hand over control of HAL, B'lore, to the Indian Air Force in order, it is reported, to minimize time and cost overruns on the Tejas light combat aircraft production programme, particularly its upgraded Mk-2 variant.
Indian newspapers seems to be willing carriers of a lot defence-related "fake news"  fake, in the sense, that their reporters are rarely knowledgeable to separate the chaff from the grain and usually regurgitate whatever is told them by MOD, and the PR offices of Armed Services HQrs without ever cross-checking for the truth.
Thus, in an early Aug story, one particular daily wrote of  the huge delays in the LCA programme initiated in 1983, and in securing the Final Operational Clearance for the aircraft, without mentioning that the real funding of the project began only in 1999 and the fact that ADA had a prototype flying by 2006 was a commendable achievement, and that the FOC problems are as much a function, as stated repeatedly in my posts on this blog, of the IAF insisting on a battle-ready fighter plane with fully integrated weapons and the avionics suite working tickety-boo even as every other major air force, including the US Air Force, allows for the operational fine tuning of a new combat aircraft in parallel with its induction, so FOC follows induction, not the other way around per IAF's modus operandi.
Moreover,  none of these newspapers have reported that on a comparable basis the Rs 8,000 odd-crores invested in the LCA so far and the 18-odd years it has taken for the Tejas to come into its own outscores by far the record of Lockheed Martin and the US Government which have spent in excess of one trillion US Dollars and taken over 20 years to field the latest combat aircraft for use by the three US military Services  the F-35, which has turned out to be such a bad aircraft and so ineffective as to be a laughing stock of the aviation world!
And to think that F-35 is parented by Lockheed, which over the last 100 years has designed literally hundreds of combat aircraft. Now juxtapose the F-35 development by Lockheed with the extraordinary performance of the LCA project, and what do you get a consistent display of bad faith by IAF's not believing in Indian talent and not trusting indigenous combat aircraft.
And, despite the heinous history of the IAF deliberately and in cold blood, as I have written, killing off the indigenous multi-role HF-73 designed by the gifted designer Dr. Raj Mahindra, the successor to Dr. Kurt Tank's Marut HF-24 (which decades after its killing and because it is safe to do so, is now praised by IAF chiefs such as ACM Krishnaswamy in my new book 'Staggering Forward: Narendra Modi and India's Global Ambition' to be released in market Aug 15, as an extraordinary  low level strike aircraft in its time that was also able to achieve super-cruise without afterburners), in favour of the British Jaguar in the mid-1970s that could do neither!
The IAF's preferring the Jaguar wiped out the painstakingly built-up Marut technological and R&D base and, more significantly, two entire generations of Indian aircraft designers and developers at HAL, forcing the ADA and the LCA project in 1983 to start out anew, from zero technology and design and development base.
Which last brings us to the core of this post: the IAF's control of HAL and combat aircraft programme in the country. What motivated the Modi regime to do this is not known because the country has experience of long years of the IAF brass running the HAL, an experience that should have been salutary and warned against letting foxes guard the hen house! Consider the disastrous record of HAL under several IAF officers, including a couple of CASs and senior Air Marshals, to get an idea of what may be in store.
Air Chief Marshals PC Lal, OP Mehra and LM Katre were chairman, HAL, in 1966-69, 1971-73 and in the early Eighties respectively. In between the tenures of Mehra and Katre, the post was occupied by Group Captain Baljit K. Kapur (whose claim to fame is that he seeded a milieu of corruption in HAL, spawning the most notorious arms agent, Sudhir Choudhrie  his nephew, that the country has known, who acquired deep pockets and exploited his even deeper connections in the military, the political class, and the bureaucracy, to forge multi-billion dollar defence deals and then escaped trouble by bribing his way out of two CBI investigations.
Lal and Mehra were centrally at HAL controls when the HF-24 was being produced, and which aircraft was so callously treated by the air force that brand new Maruts were actually flown out of HAL assembly line and straight into junk yards! Messrs Lal, Mehra, Kapur and Katre were all aware of Dr Mahindra designing the HF-73 and did less than nothing to promote it with the Service that the three (minus Kapur) went on to head or had led as CAS.
Air Marshal SJ Dastur was chairman and known for decisiveness but, like his fellow GDPs, did little to push indigenous effort, or to create a sustainable aviation industry in India but like all these characters was content to have HAL screwdrivering imported aircraft under license manufacture schemes.  Indeed, these airmen may be seen to have been complicit, even guilty owing to their acts of omission and commission, to do away with the indigenous capability altogether over time in conspiracy with the Vayu Bhavans.
Had any Indian PM after Jawaharlal Nehru, who nursed the Marut programme and imported Kurt Tank of Focke-Wulfe fame for the purpose, been strategic visioned and utterly nationalist, or had there been a nationalist-minded IAF chief or a self-sufficiency driven chairman in HAL cockpit, and taken on himself the onus of building on the base that Tank had erected in Bangalore, Indian combat aviation industry would have been two decades ahead of China today.
Think of it. And then think of all the excuses a succession of Indian prime ministers, Chiefs of Air Staff, and chairmen of HAL have since given to explain why the country is in the pits, and one begins to understand the problem that is at hand, but one that is amenable to a solution by strong-willed leadership.
A nationalist-minded air chief determined to see India become self-sufficient in combat aircraft would have ensured  that with or without the Indian government's help   the IAF prioritised fighter aircraft design and development in-country and, as a self-respecting chairman, HAL, accelerated their production. Then again, IAF has never had a true nationalist at its apex.
It has thus transpired that India, which started out with a bang by designing, developing, manufacturing and flying the HF-24 the first supersonic aircraft fully crafted nose to tail outside of Europe and North America, was reduced in slow stages to a country that meets all its aircraft needs from abroad and an IAF to a minor, tactical- level force without the professional nous to even appreciate the need for a strategic bomber in the fleet and, therefore, without one and also without a genuine strategic capability and, hardware requirements-wise, a full-blown foreign dependency!
So, what gives Prime Minister Modi the confidence that an HAL with an IAF officer in-charge will fare any better than with a DRDO / HAL time-server in the chair? Because theatre commands are prized as are the top posts in the air hierarchy in Delhi, some sodden fool of an Air Marshal will be hoist with the charge of HAL where he will do Vayu Bhavan's bidding  which is to pave the way for buying more aircraft from the West!!
To suggest as some have done that all aspects of combat aircraft production, including design and development, be brought under the IAF would be to risk the Tejas Mk-2 and the successor Advanced Medium Combat Aircraft programme being run into the ground, the better for Air HQrs to then make the case to the government in the future that IAF needs to import more aircraft!
The answer is to de-bureaucratize the aerospace sector, compel ADA to transfer Tejas technologies with source codes  the know why and know how  to the private sector so that credible, hard driving, profit-generating, private sector aircraft producers that get into foreign sales from get-go, and emerge from the present morass to offer competition to the DPSUs, which will the latter a lot of good in making them sharper, more efficient, and for India to rise as a consequential all round air power that doesn't have an air force operating at the sufferance of numerous vendor states.