News In Brief International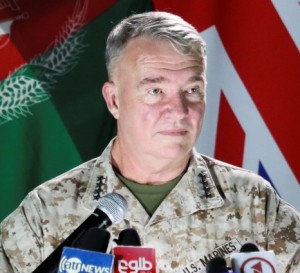 US vows continued air support for Afghan forces fighting Taliban
(25 Jul 2021)  The United States will continue to carry out air raids in support of Afghan forces, a senior US military commander has said, amid an increase in attacks by the Taliban ahead of the withdrawal of US and other international troops from Afghanistan. The Taliban have won a string of battlefield victories in recent weeks as US-led foreign forces are about to complete their pull-out after 20 years in the country.
US President Joe Biden had earlier pledged that all US troops would be out of Afghanistan by September 11  the 20-year anniversary of the 9/11 attacks  but later moved the deadline up to the end of August.
"The United States has increased air strikes in support of Afghan forces over the last several days and we're prepared to continue this heightened level of support in the coming weeks if the Taliban continue their attacks," US Marine General Kenneth McKenzie said during a news conference in the capital Kabu.
McKenzie, who leads the US Central Command, declined to say whether US forces would continue air raids after the end of their military mission on August 31.                    (Source: Al Jazeera News Agency)
***********************************************************************
US general says Taliban controls half of all Afghan district centres
General Mark Milley, the chairman of the Joint Chiefs of Staff, says more than 200 of Afghanistan's 419 district centres are under Taliban control, up from district centers under the insurgents' control last month.
Taliban insurgents control about half of Afghanistan's district centres and appear to have 'strategic momentum', the top US general has said, indicating a rapidly deteriorating security situation.
"Strategic momentum appears to be sort of with the Taliban," General Mark Milley, the chairman of the Joint Chiefs of Staff, told reporters.
While the insurgent group had not taken over any provincial capitals, they were putting pressure on the outskirts of half of them, he said. The government has accused the Taliban of destroying hundreds of government buildings in 29 of the country's 34 provinces. The Taliban deny accusations of Fifteen diplomatic missions and the NATO representative in Afghanistan urged the Taliban to halt its offensives just hours after the rival Afghan sides failed to agree on a ceasefire at a peace meeting in Doha.
Biden has set a formal end to the US military mission in Afghanistan for August 31 as he looks to disengage from a conflict that                                                                                                                        (Source: TRTWorld and agencies)
***********************************************************************
Taliban fighters execute 22 Afghan commandos as they try to surrender
By Anna Coren, Sandi Sidhu and Tim Lister, CNN |  July 13, 2021
Dawlat Abad, Afghanistan (CNN) Over clear but unsteady video, the words ring out: "Surrender, commandos, surrender." Several men emerge from a building; they are clearly unarmed.
Gunfire erupts. At least a dozen men are seen shot to death amid cries of "Allahu Akhbar" — God is Great.
The victims were members of an Afghan Special Forces unit: their executioners, the Taliban. The summary killings took place on June 16 in the town of Dawlat Abad in Faryab province, close to Afghanistan's border with Turkmenistan.
CNN has obtained and verified several videos of the incident and has spoken with witnesses.
Videos show the commandos' bodies strewn across an outdoor market. After a fierce battle to hold the town, they the commandos had run out of ammunition and were surrounded by the Taliban fighters, witnesses said.
In one video, about 45 seconds long, a bystander can be heard saying in Pashto, the local language: "Don't shoot them, don't shoot them, I beg you don't shoot them." The bystander then asks: "How are you Pashtun killing Afghans?" The Pashtuns are the main ethnic group in Afghanistan.
At the end of the video, another voice off-camera says: "Take everything off them."
In another video, a man can be heard saying: "Open his body armor." One fighter can be seen taking equipment off the body of one of the commandos.
The Red Cross confirmed the bodies of 22 commandos were retrieved.
One man said the commandos arrived in the town with several tanks but ran out of ammunition after two hours of fighting and received no support from the air.
"The commandos were surrounded by the Taliban. Then they brought them into the middle of the street and shot them all," the witness said.
He also suggested some Taliban fighters were not from the region and may have been foreign because he could not understand what they were saying when they spoke between themselves.
(Source: CNN)
***********************************************************************
'Unprecedented' civilian deaths anticipated if Afghan violence not halted
During the first half of 2021, some 1,659 civilians were killed and another 3,254 wounded  a 47 percent increase compared with the same period last year, a UNAMA report said. The United Nations has warned that Afghanistan could see the highest number of civilian deaths in more than a decade if the Taliban's offensives across the country are not halted.
Violence has surged since early May when the insurgents cranked up operations to coincide with a final withdrawal of US-led foreign forces.
In a report released documenting civilian casualties for the first half of 2021, the UN Assistance Mission in Afghanistan (UNAMA) said it expected figures to touch their highest single-year levels since the mission began reporting over a decade ago.
It also warned that Afghan troops and pro-government forces were responsible for a quarter of all civilian casualties.
"Unprecedented numbers of Afghan civilians will perish and be maimed this year if the increasing violence is not stemmed," UNAMA head Deborah Lyons said in a statement released with the report.
"I implore the Taliban and Afghan leaders to take heed to the conflict's grim and chilling trajectory and its devastating impact on civilians."
Sharp rise in civilian casualties in May, June
The UN's Assistance Mission to Afghanistan (UNAMA) said in a report it had documented 5,183 civilian casualties between January and June, of which 1,659 were deaths. The number was up 47 percent from the same period last year.
The rise in civilian casualties was particularly sharp in May and June  the initial period of the Taliban's current offensives  with 783 civilians killed and 1,609 wounded, it added.
"Particularly shocking and of deep concern is that women, boys and girls made up of close to half of all civilian casualties," the report said.
UNAMA blamed anti-government elements for 64 percent of civilian casualties  including some 40 percent caused by the Taliban and nearly nine percent by Daesh terrorist group.
About 16 percent of casualties were caused by "undetermined" anti-government elements.
But Afghan troops and pro-government forces were responsible for 25 percent, it said.
UNAMA said about 11 percent of casualties were caused by "crossfire" and the responsible parties could not be determined.
(Source: TRTWorld and agencies)
***********************************************************************
Russia warns against US troop deployments in Central Asia
(Tuesday, 13 July 2021) US troops leave their vehicles and move toward a village near Forward Operating Base Zangabad in Kandahar province, Afghanistan. (File photo by Stars and Stripes)
A senior Russian diplomat has said Moscow has warned the United States against deploying its troops in the former Soviet Central Asian nations following the US withdrawal from Afghanistan.
Russia's Deputy Foreign Minister Sergei Ryabkov said that Moscow delivered the message to Washington during a meeting between Russian President Vladimir Putin and US President Joe Biden in Geneva last month, America's Stars and Stripes newspaper reported.
The warning comes as US Central Command announced last week that the process to withdraw American forces from Afghanistan was more than 90% complete. This also comes ahead of a formal end to the US war in Afghanistan on August 31, a date set by US President Joe Biden as he looks to pull out the United States from the two-decade-old aggression.
"I would emphasize that the redeployment of the American permanent military presence to the countries neighboring Afghanistan is unacceptable," Ryabkov said.
"We told the Americans in a direct and straightforward way that it would change a lot of things not only in our perceptions of what's going on in that important region, but also in our relations with the United States," he added.
***********************************************************************
Russian Embassy in US warns Washington against deployment of hypersonic missiles in Europe
WASHINGTON, July 20. /TASS/. The Russian Embassy in the United States has warned Washington against plans of deploying US hypersonic missiles in Europe, the Russian diplomatic mission announced on its Twitter account.
"We would like to remind Pentagon Press Secretary [John Kirby] that potential deployment of any US hypersonic missile in Europe would be extremely destabilizing," according to the Russian Embassy in the US.
"Their short flight time would leave Russia little to no decision time and raise likelihood of inadvertent conflict," the Russian diplomatic mission Tweeted.
Pentagon Spokesman Kirby said at a news briefing earlier, commenting on Russia's test-launch of a Tsirkon hypersonic missile from the frigate Admiral Gorshkov: "Russia's new hypersonic missiles could potentially lead to destabilization and pose a significant risk because they can carry a nuclear charge."
The Russian Defense Ministry reported that the frigate Admiral Gorshkov successfully test-fired a Tsirkon missile from the White Sea. The surface target was located on the coast of the Barents Sea. The speed of the missile was estimated at Mach 7 and the range of its flight course exceeded 350 kilometers (217.4 miles).
The Admiral Gorshkov is the Project 22350 lead frigate. Warships of this class displace 4,500 tonnes and can develop a speed of up to 29 knots. They are armed with Oniks and Kalibr missile launchers, and also with Poliment-Redut surface-to-air missile systems.
Project 22350 frigates are multi-purpose combat ships capable of effectively fighting enemy surface ships, aircraft and submarines and delivering strikes against ground and coastal installations to a range of over 1,500 km.
(Tass News RUSSIAN NEWS AGENCY)
***********************************************************************
Russia reports successful test launch of hypersonic missile
(19 Jul 2021) Russia has reported another successful test launch of a Tsirkon hypersonic cruise missile, a weapon President Vladimir Putin has touted as part of a new generation of missile systems without equal in the world.
Russia's Defence Ministry said the missile was launched from an Admiral Gorshkov, a warship located in the White Sea, in the north of Russia.
The ministry said the missile travelled at around seven times the speed of sound before successfully hitting a ground target on the coastline of the Barents Sea more than 350km (217 miles) away.
"The tactical and technical characteristics of the Tsirkon missile were confirmed during the tests," the ministry said.
Russia plans to fit the Tsirkon missile system to its submarines and surface ships.
Putin has previously claimed the Tsirkon missile would be capable of flying at nine times the speed of sound and have a range of 1,000km (620 miles).
But some Western experts have questioned how advanced Russia's new generation of weapons is, while recognising that the combination of speed, manoeuvrability and altitude of hypersonic missiles makes them difficult to track and intercept.
An earlier test launch of the Tsirkon missile took place in October, on Putin's birthday.
Russia's leader hailed it as a "big event" for the country.                (SOURCE: AL JAZEERA AND NEWS AGENCIES)
***********************************************************************
Israel demolishes Palestinian village in West Bank for seventh time
Demolition of Bedouin village Khirbet Humsa in Jordan Valley "military firing zone" leaves dozens homeless.
Israel has demolished the Bedouin village of Khirbet Humsa, in the occupied West Bank, leaving dozens of residents of the herding community homeless for at least the fifth time this year.
About 270 Palestinian protesters have been injured, mostly by tear gas, in confrontations with Israeli troops in the occupied West Bank, the Palestinian Red Crescent said.
Most injuries were sustained in Beita village near Nablus in the north of the occupied West Bank where residents have held regular demonstrations since May, when Israeli settlers started to set up caravans and pave roads on a disputed hilltop.
The Red Crescent said most of those injured on Friday across the occupied West Bank needed treatment for tear gas inhalation, while seven Palestinians were injured by live fire and about 50 by rubber-coated bullets.
The Israeli army told AFP news agency a crowd of about 150 Palestinians in Beita threw rocks and burning tyres at soldiers, who responded "with riot dispersal means" and rounds of gunfire.
In the south of the territory, Israeli soldiers fired rubber-coated bullets, stun grenades and tear gas at Palestinians in Beit Ummar mourning the death of Shawkat Khalid Awad, 20, who was killed by Israeli army gunfire Thursday at the funeral of a Palestinian boy.                                (Source: AP)
***********************************************************************
 'Drone strike' hit Israeli-managed oil tanker off Oman
The 5th Fleet statement did not explain how it determined a drone caused the damage on the oil tanker, although it described its explosive experts finding "clear visual evidence that an attack had occurred" aboard the Mercer Street.
US Navy explosive experts believe a "drone strike" targeted an oil tanker that came under attack off the coast of Oman in the Arabian Sea, killing two on board, the American military has said.
The strike on Thursday night on the oil tanker Mercer Street marks the first-known fatal attack after years of assaults on commercial shipping in the region linked to tensions with Iran over its tattered nuclear deal.
While no one has claimed responsibility for the attack, Israeli officials alleged Tehran launched the drone strike.
While Iran did not directly acknowledge the attack, the strike comes as Tehran now appears poised to take an even tougher approach with the West as the country prepares to inaugurate a hard-line protege of Supreme Leader Ayatollah Ali Khamenei as president.
The American nuclear-powered aircraft carrier USS Ronald Reagan and the guided missile destroyer USS Mitscher were escorting the Mercer Street as it headed to a safe port, the US Navy's Mideast-based 5th Fleet said in a statement early Saturday.
"US Navy explosives experts are aboard to ensure there is no additional danger to the crew, and are prepared to support an investigation into the attack," the 5th Fleet said. "Initial indications clearly point to a (drone)-style attack."
***********************************************************************
UAE formally opens its embassy in Israel
The Emirati embassy's inauguration comes two weeks after Israel cut the ribbon on its embassy in Abu Dhabi during Foreign Minister Yair Lapid's visit to the UAE.
Speaking at the ceremony, Israeli President Isaac Herzog said the embassy opening was "an important milestone in our shared journey toward a future of peace, prosperity and security for the Middle East".
The Emirati embassy's inauguration came two weeks after Israel cut the ribbon on its embassy in Abu Dhabi during Foreign Minister Yair Lapid's visit to the UAE in June.
Israel and the UAE formally established diplomatic relations last year after decades of clandestine ties.
The two countries signed the US-brokered normalization agreement on the White House lawn in September, and a flurry of bilateral economic and cooperation deals in the months since.
The UAE Embassy is situated in the same tower as Israel's stock exchange in the heart of Tel Aviv's business district.
Most countries maintain embassies in Tel Aviv because of Jerusalem's disputed status – one of the thorniest issues in the Mideast conflict.                              (Source: AP)
***********************************************************************
Deaths as bomb attack targets busy market in Iraq's capital
(20-7-202)  At least 30 people have been killed, including women and children, and dozens others wounded in the explosion at a local market in Iraq's Sadr city east of the capital Baghdad.
A roadside bomb attack has targeted a Baghdad suburb, killing at least 30 people and wounding dozens of others at a crowded market, Iraqi medical officials said.
The attack took place in the Wahailat market in Sadr City, Iraq's military said in a statement.
Two medical officials said at least 30 people were killed and dozens more wounded in the powerful explosion. They spoke on condition of anonymity in line with regulations.
The blast happened a day before the Eid al Adha holiday when the market was busy with shoppers looking for gifts and groceries.
Piles of merchandise lay on the ground after the explosion. Shopkeepers recounted to security forces how the blast occurred as they salvaged what items they could.
There was no immediate claim of responsibility for the bombing but the Islamic State group has claimed similar attacks in the area before.                               Source: TRTWorld and agencies
***********************************************************************
Japan warns of Taiwan crisis, growing risks from US-China rivalry
by Reuters |  July 13, 2021
TokyoGrowing military tensions around Taiwan as well as economic and technological rivalry between China and the United States threaten peace and stability in East Asia as the regional power balance shifts in Beijing's favor, Japan said in its annual defense white paper.
"It is necessary that we pay close attention to the situation with a sense of crisis more than ever," the paper said in a new section on Taiwan. "In particular, competition in technological fields is likely to become even more intense," it said about the US-China tussle.
The defense review, which was approved by Prime Minister Yoshihide Suga's government, points to China as Japan's main national security concern.
Beijing's recent uptick in military activity around Taiwan has Tokyo worried since the island lies close to the Okinawa chain at the western end of the Japanese archipelago. Chinese President Xi Jinping this month pledged to complete the "reunification" with Taiwan and in June criticized the US as a "risk creator" after it sent a warship through the Taiwan Straits separating the island from the mainland.
Japan's deputy prime minister and finance minister, Taro Aso, this month in a speech reported by Japanese media said Japan should join forces with the US to defend Taiwan from any invasion. Aso later said any contingency over Taiwan should be resolved through dialogue when asked about the remarks, which drew a rebuke from Beijing.             (Source: CNN)
***********************************************************************
Bangladesh floods displace thousands of Rohingya refugees
UN says more than 21,000 refugees 'affected' by the flooding, nearly 4,000 shelters have been damaged or destroyed.
Heavy monsoon rains triggered landslides and flash floods in refugee camps displacing thousands of Rohingya Muslims in southeastern Bangladesh this week, UN and other officials said on Friday, with further heavy rainfall expected.
At least six Rohingya, including three children, died in landslides and flooding while 15 Bangladeshis were killed and more than 200,000 stranded by flooding in Cox's Bazar, said Mamunur Rashid, the district administrator.
Nearly one million Rohingya live in crowded camps in the border district of Cox's Bazar, the world's largest refugee settlement, after fleeing a military crackdown in neighbouring Myanmar in 2017.
The refugees mostly live in shacks made of bamboo and plastic sheets that cling to steep, bare hills.
TV footage showed flooded homes and muddy water cascading down steps and hillsides with children playing in chest-high waters.
"This is like a nightmare," said Rohingya Rokeya Begum, according to Reuters news agency.
"I have never seen such flooding in the camps in four years. When the water came, there was nobody from my family at home to help. I was alone but I could take my belongings to a safer place. Now I am staying with another family."
SOURCE: AL JAZEERA AND NEWS AGENCIES
***********************************************************************
Migrant deaths nearly doubled in first half of 2021
At least 1,146 people died attempting to reach Europe by sea in the first six months of this year.
(14 Jul 2021) The number of people who died trying to cross the Mediterranean Sea nearly doubled in the first half of 2021, the International Organization for Migration (IOM) said.
At least 1,146 people died attempting to reach Europe by sea in the first six months of 2021, the IOM said in a statement. It said 513 migrants are known to have drowned in the same period last year, compared with 674 in the first six months of 2019.
"Civilian search-and-rescue organisations continued to face significant obstacles to their operations, with the majority of their boats blocked at European ports due to administrative seizures and ongoing criminal and administrative proceedings against crew members," the IOM said.
The Central Mediterranean route between Libya and Italy was the deadliest, claiming 741 lives. Next was the stretch of the Atlantic Ocean between West Africa and Spain's Canary Islands, where at least 250 people died, the agency said.
At least 149 people also died on the Western Mediterranean route to Spain, as well as at least six on the Eastern Mediterranean route to Greece.
The agency also noted the increased deaths come as interceptions of migrant boats launched from Libya are on the rise. Those who have been returned to Libya are subjected to arbitrary detention, extortion, disappearances and torture, the IOM said.
It also warned figures for migrants braving the western Mediterranean route may be severely under-estimated.
"Hundreds of cases of invisible shipwrecks have been reported by NGOs in direct contact with those on board or with their families," it said.
The body called for "urgent and proactive steps to reduce loss of life on maritime migration routes to Europe", quoting IOM Director-General Antonio Vitorino.
Italy and the European Union have for years been financing, training and providing aid to Libya's coastguard to stop smugglers from taking migrants and refugees in flimsy boats across the Mediterranean to Europe.
But the coastguard has faced numerous accusations of appalling mistreatment of asylum seekers, and charities and human rights groups have severely criticised the arrangement.
Human rights organisations have warned the absence of government search and rescue vessels, particularly in the Central Mediterranean, would make migrant crossings more dangerous, as European governments increasingly rely on and support North African countries with fewer resources.
***********************************************************************
Germany floods: Dozens still missing as more heavy rain forecast for weekend
By AP, AFP    Updated: 23/07/2021
Germany's national weather service has said that regions hit by deadly floods last week could see more heavy rain this weekend. Localised storms were likely to occur on Saturday before reaching large parts of Rhineland-Palatinate state, the DWD weather service.
The death toll from  catastrophic floods in western Germany has now risen to 128 people. Across the country, a total of 177 people have been confirmed dead, while another 37 people were killed in neighbouring Belgium.
The human toll is likely to rise further, with more than 100 people still missing in Germany. More than 4,500 civil defence workers, firefighters, and soldiers have been deployed to help with cleanup efforts in the badly affected Ahr valley region of Rhineland-Palatinate. Authorities have also built a large camp for rescue workers at the Nürburgring race track.
Germany's Cabinet approved a €400 million package of immediate aid for flood victims and promised to quickly fund the rebuild of the worst-affected areas.
***********************************************************************
India's excess deaths during Covid-19 pandemic up to 4.9 million
( 20-7-2021)   by Kunal Gaurav, Hindustan Times,New Delhi
India's excess deaths during the coronavirus disease (Covid-19) pandemic could be as high as 4.9 million, according to a new study, suggesting that millions more may have lost their lives to the deadly virus than the official death toll. The report by Central for Global Development, a Washington-based think tank, used three different data sources from the start of the pandemic through June 2021 to estimate excess mortality during the period. However, the study doesn't ascribe all excess deaths to Covid-19.
The first estimate was from extrapolation of the state-level civil registration data from seven states – Andhra Pradesh, Bihar, Chhattisgarh, Karnataka, Kerala, Madhya Pradesh, Tamil Nadu and Uttar Pradesh. It suggested that the excess deaths could be around 3.4 million. The study, however, acknowledged the issues with the extrapolation of data from seven states to an all-India estimate, saying it was possible that the Covid mortality in the "rest of India is different from the seven states."
The second estimate was based on combining Covid-19 seroprevalence data and international estimates of the age-specific mortality rate. It implied the excess death toll was around 4 million – 1.5 million and 2.4 million during the two Covid waves respectively. The authors noted that even though the data from the second wave of infections encompassed three months compared to 11 months for the first one, the death toll was significantly greater given the higher rate of infections.
The third data source showed the worst-case scenario with up to 4.9 million excess deaths. The estimate was based on the survey data of the Consumer Pyramids Household Survey (CPHS) conducted by the Centre for Monitoring Indian Economy (CMIE). The survey constitutes information gathered from interviewing roughly 177,000 households every four months. The CPHS has been recording the data since 2014 and according to the study, it is the "only survey data collecting death information for all of India for the entire pandemic period."
"True deaths are likely to be in the several millions not hundreds of thousands, making this arguably India's worst human tragedy since partition and independence," the report, co-authored by India's former chief economic adviser Arvind Subramanian, said.
India's official Covid-19 death toll is around 414,000, the third-highest in the world, but the study suggests a huge undercount.       (Source: Hindustan Times)
***********************************************************************
'10 times deadlier': Floods devastate town in India's Maharashtra
( 30 Jul 2021 ) By Zeeshan K and Abdulkadir Mukadam
Chiplun, Maharashtra, India  At least 209 people are confirmed dead due to floods caused by the heavy monsoon rainfall since July 22 in the western Indian state of Maharashtra.
Ratnagiri and Raigad, the two coastal districts in the state's Konkan region, were the worst hit, reporting 130 of the total deaths in floods and landslides. Ratnagiri's Chiplun and Raigad's Mahad bore the maximum brunt of the disaster, forcing Maharashtra Chief Minister Uddhav Thackeray to visit the two towns on Sunday.
The floods are reminiscent of a similar catastrophe that hit the region in 2005, killing more than 1,000 people, including nearly 500 in Mumbai, India's financial capital, alone.
But residents in Chiplun, home to about 150,000 people, say the tragedy this year was worse.
Devastation near the Swami Temple area in Peth-Maap, Chiplun [Abdulkadir Mukadam/Al Jazeera]
"The 2021 floods were 10 times deadlier than the 2005 floods," 58-year-old Vrunda Gandhi from Chiplun's Peth-Maap area told Al Jazeera.
Chiplun is located at the foothills of the Sahyadri mountain range in the Konkan region, with two sides of the town surrounded by Vashishthi and Shiv rivers. The Arabian Sea is barely 25km (15 miles) away, making the area prone to water coming in from the
rivers' tributaries as well. Moreover, excess water from the Koyna Dam, one of Maharashtra's largest  some 90km (56 miles) away, arrives in a reservoir close to Chiplun and gets mixed with the Vashishthi River.
So, the town gets choked from all sides if there is excessive rainfall during the monsoons.
Pravin Pawar, a senior government official in Chiplun, told Al Jazeera the area received 450mm (17.7 inches) of rainfall in a single day on July 22. For comparison, the highest single-day rainfall recorded in the capital, New Delhi, in the last 15 years was 144mm (5.7 inches) in 2016.
***********************************************************************
Drought worsens in California as region faces more triple-digit heat,  making it tougher to control the wildfires
By Aya Elamroussi, CNN | Updated July 30, 2021
(CNN)The dire drought that has been smothering much of the West for months got even worse this week, with areas in California and the Pacific Northwest seeing an expansion of drier conditions, which have fueled menacing wildfires across the region.
"There isn't a 'normal' anymore. We need to be prepared for anything," said Norm McDonald, the incident commander for the Bootleg Fire in Oregon, the nation's largest blaze, which was ignited in early July and was only 53% contained as of Friday.
Nearly half of California is suffering exceptional drought, which is the worst category designated by the US Drought Monitor.
Last week, a little over a third of the state was under that category. Now, nearly 14.5 million people are impacted, a more than 50% increase from last week, according to the monitor, which is produced through a partnership between US government agencies and the National Drought Mitigation Center at the University of Nebraska-Lincoln.
"Further expansion of moderate to exceptional drought was introduced in parts of California and the Northwest, as agricultural, wildfire, and water-supply impacts continued to mount," the center said.
Northern California, western Oregon, and Washington are under heat alerts with triple-digit heat causing sweltering conditions, CNN Meteorologist Robert Shackelford said.
California's wildfire season has been devastating, and the exacerbated drought conditions are bound to make it even worse. Wildfires in California have scorched close to four times the number of acres destroyed at this time last year.
So far, five active large wildfires in the state have burned 361,023 acres, with the largest — the Dixie Fire — destroying 240,595 acres alone. Its containment was at 24% .
The fire is the 11th largest in state history.
The worsening drought is also affecting Oregon. Nearly one-fourth of the state is under exceptional drought, a record high in the state, which makes it harder to control the massive Bootleg Fire.
"Despite the recent rain, fire activity picked up yesterday," according to a statement on InciWeb. "Fire activity increased as the warm day dried out the fire faster and wind gusts were stronger than expected."
The Bootleg Fire has scorched 413,545 acres while destroying more than 400 structures and at least 342 vehicles in its way, according to InciWeb, the national clearinghouse for wildfire information.            (Source: CNN News)
***********************************************************************
A water crisis explodes in parched Iran
By KOUROSH ZIABAR  I  JULY 26, 2021
Unprecedented water shortages in Iran have sparked protests across southwestern Khuzestan that have quickly spread to other regions, a popular uprising that threatens wider stability as authorities violently crack down. Residents of Khuzestan provincial cities have taken to the streets for the past 12 days to demand a swift solution to the water crisis and resignation of local authorities who they believe are corrupt and incompetent. In a show of solidarity, people across Iran in Aligudarz, Karaj, Isfahan, Mashhad, Tabriz, Tehran, Saqqez, Zanjan and various other cities have also taken to the streets, chanting slogans decrying authorities for their perceived endemic mismanagement of Khuzestan.
On social media, hashtags such as "Khuzestan is thirsty" in Persian are strongly trending. Journalists, lawyers, artists, actors and actresses and ordinary people are expressing support with the people of Khuzestan through petitions, online campaigns and solidarity gatherings.
Local media report that there is currently a critical paucity of drinking water in 11 cities of the province, while 700 villages are beset by water tensions as people only get access to clean water for drinking and hygiene with the help of tankers that are periodically dispatched by the government and armed forces. Almost the entire province is suffering from a lack of water access, and pledges by the authorities to remedy the crisis haven't mollified a furious public.
In 2016, the Majlis Research Center estimated that 11.82% of Khuzestan inhabitants lived below the poverty line, one of the highest poverty rates nationally. Figures by the Statistical Center of Iran released earlier this year show Khuzestan has an unemployment rate of 12.9%, which is notably higher than most of the country's industrial and high-income provinces.
Ahvaz, the capital of Khuzestan, sits on at least 500 oil wells. Ahvaz Field is a giant oil field discovered in 1953, known to be one of the largest oil fields in the world with estimated proven reserves of 65.5 billion barrels. In 2019, President Hassan Rouhani announced that a new oil field had been excavated containing 53 billion barrels of crude.
But the riches have scarcely gone to develop Khuzestan or shore up its health, education, roads, infrastructure and utilities and provide its youths with well-paid jobs.                          (Source:  Asia Times)
***********************************************************************
52 people killed in Bangladesh as factory fire rages in Dhaka
(Thu. 8 July 2021) The blaze that broke out in the factory in Rupganj on Thursday afternoon. A fire service official, Russel Shikder, confirmed that a fire began Thursday night at the five-story Hashem Food and Beverage Ltd. factory in Rupganj, just outside Dhaka. He said additional details were not yet clear.
Ekattor TV quoted an unidentified senior fire official as saying  that at least 52 people had died. It said rescuers were trying to recover the bodies from the burned factory, which was locked from the inside when the fire began, and had recovered 17 bodies so far.                               (Source:  AFP)
***********************************************************************
Violence and looting, Death Toll at 117 in South Africa as former Presiden Jacob Zuma jailed
JOHANNESBURG | 15-07-2021
Acting Minister in the Presidency Khumbudzo Ntshavheni said 91 people died in eastern KwaZulu-Natal province and 26 in Johannesburg, the nation's largest city.
"The government extends messages of condolences for those who lost their lives during this violence, irrespective of the circumstances under which their lives have been lost," she said at a news conference.
Ntshavheni said 2,203 people were arrested in Gauteng and KwaZulu-Natal provinces which were epicenters of the violence.
At least 1,478 people were arrested in KwaZulu-Natal and 725 in Gauteng.
Protests began in Zuma's home province of KwaZulu-Natal and later spread to Johannesburg and have been ongoing for days. Major shopping venues in the two most densely populated provinces have been ransacked and some set on fire. Vehicles and trucks were also burned by protesters who have called for Zuma's release.
Zuma, 79, started serving time for contempt of court.
President Cyril Ramaphosa authorized defense forces to support police in restoring order.
Government deployed 5,000 military personnel to the streets of KwaZulu-Natal and Johannesburg to quell the unrest.
There were already 5,000 troops on the ground. The government is expected to add 15,000 troops.
Former President Zuma was given the jail term for defying an order from the constitutional court to give evidence at an inquiry investigating high-level corruption during his nine years in power.
He denies there was widespread corruption under his leadership but has refused to cooperate with the inquiry that was set up in his final weeks in office.
Zuma has challenged his sentence in the constitutional court, partly on the grounds of his alleged frail health and the risk of catching COVID-19.         (Source: Anadolu Agency )
***********************************************************************