Quad serves the design of USA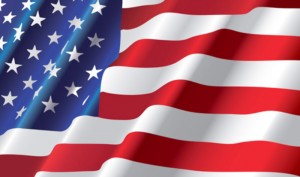 By Interaction Desk
American always forms a team of the countries to fight it enemy.  SEATO, CENTO were formed against Soviet Union. Then NATO was established against Soviet Union in Afghan war. Now, Donald Trump administration's Indo-Pacific Strategy is the role played by the Quadrilateral Security Dialogue, or "Quad," comprised of Australia, India, Japan, and the United States.
Since the Quad's resurrection from a decade-long hiatus in November 2017, the group has met many times and has emphasized maintaining the liberal rules-based international order, which China seeks to undermine or overturn. II has been previously argued by many intellectuals of the world, that the Quad signals unified resolve among these four nations to counter China's growing assertiveness in the Indo-Pacific. This quad, however, shall not affect China but Pakistan, Iran and Russia as well.
What has been striking about the Quad thus far, however, is that it has resisted openly identifying China as the primary target it seeks to rein in. Indeed, Quad press releases from the respective foreign affairs establishments of each country have never once raised the word "China," nor did the U.S. Indo-Pacific Strategy, in mentioning the Quad, directly link (PDF) Quad consultations to addressing China and now its allies from Pakistan to Iran, Nepal, Bhutan, Bangladesh, Sri Lanka, Russia and central Asian states.
This is not a trivial issue as the first iteration of the Quad, in 2007, fell apart largely because Australia and to some extent India got cold feet over how much to push China without impacting other dimensions of their bilateral relationships with Beijing (Japanese and Australian electoral politics and America's reorientation toward trilateral engagement with Japan and Australia contributed as well).
The Quad has sustained this time around, it has to come to grips with a forward-leaning approach to opposing Chinese activities throughout the region. Just one defection to a softer line on China could easily spell doom for the Quad all over again. What has been striking about the Quad thus far is that it has resisted openly identifying China along with its allies as the primary target it seeks to rein in.
At least for now, this go-around appears to be different. For the first time in the Quad's history, the stars are aligning for a harder line on China, and the implications going forward could be significant. Beginning with Australia, perceptions of China have progressively dimmed in recent years. A variety of tensions arising from Beijing's South China Sea and Taiwan policies, promotion of Huawei in Australia, growing influence in Australian politics and academia, harsh treatment of Hong Kong protests, and threats of economic retaliation amid Australian calls to hold China accountable for the corona virus have all soured the mood among leaders in Canberra.
So much so that Australia on July 1 released a defense strategic update and force structure plan that, while reiterating from the 2016 paper the paramount impact of U.S.-China great-power competition on Australian national security, further assessed that "since 2016, major powers have become more assertive in advancing their strategic preferences and seeking to exert influence, including China's active pursuit of greater influence in the Indo-Pacific."
After Ladhah conflict, reluctant India has become very active. USA and Israel have provided sophisticated equipment to fight a war with China. The ultimate purpose of USA that China and India go war and destroy themselves or at least Chinese Economy which helping Pakistan, Russia, Bangladesh, Nepal and now Iran crashes so that American primacy once again established over world.
China and Russia are avoiding the war and trying to convince India not to become the tool of USA design but itself after humiliating defeat in Laddakh would like supremacy in the region with the help of USA. This is a deceptive thinking. India should with the experience of Pakistan that it leaves the country after using and keeping the in the state of ruin. The quad serves the purpose of USA but that of India, Australia and Japan.