Rafale cocktail continues to fox US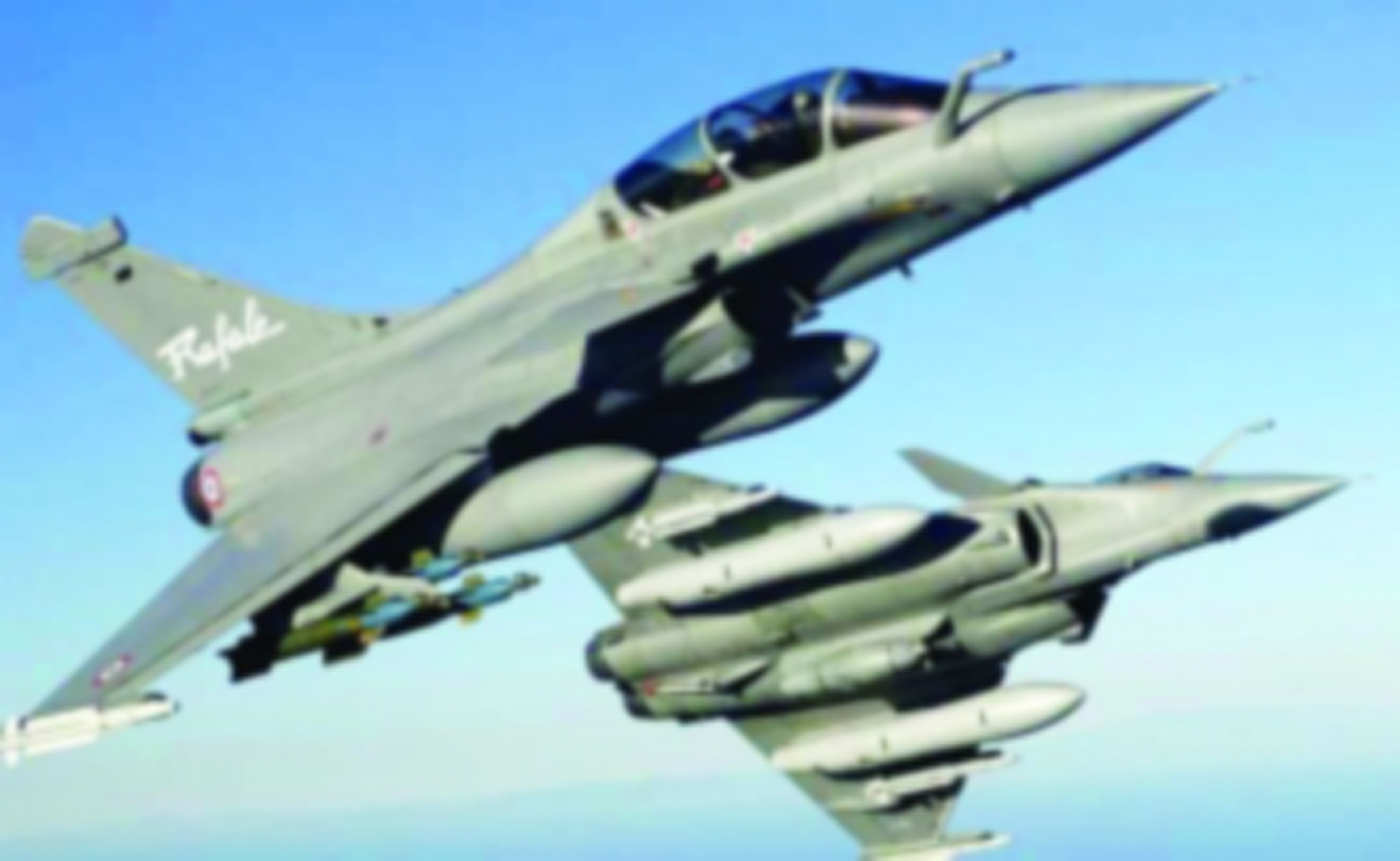 The Government and the Opposition have been on the warpath over the acquisition of Rafale fighters and this is not going to end anytime soon, making it a potent poll plank
By Ashoack K Mehta
The dogfight between the Government and the Opposition over the acquisition of 126 versus 36 Rafale fighters is not going to end anytime soon. The brewing scandal will become a poll issue. The main reasons for alleged irregularities are the neglect of the Defence Ministry  despite the fear of financial impropriety and Prime Minister Narendra Modi who monitors every other department of the Government scrupulously. Nirmala Sitharaman being the fourth Defence Minister in as many years, is the cause of inconsistencies and delays in decision-making.
When the Rafale contract could not be consummated by the UPA-II, 27 months after the fighter was declared lowest bidder (L1) on June 30, 2012, it took less than a year for Prime Minister Modi to announce in Paris on April 10, 2015, his intent to order, for operational reasons in a new contract, 36 Rafales in flyaway condition.
Only National Security Advisor Ajit Doval was involved in this decision. The then Defence Minister Manohar Parrikar was brought in at the 11th hour. Even Air Chief Marshal Arup Raha was merely consulted. Due process was followed. The actual contract was signed between two Defence Ministers on September 23, 2016, 18 months after the declaration of the intent for the delivery of 36 aircraft starting September 2019 and ending April 2022.
Several questions have been asked by the Opposition and answers have been provided by the Government which remain focussed on cost and probity. The real mystery is: Why the original project of 126 Rafales 18 in flyaway condition and 108 for Make in India did not materialise between Dassault Aviation and Hindustan Aeronauticals Limited (HAL)? In between what was lost was transfer of technology, Make in India, bigger offsets and significantly, four additional squadrons of Rafale.
The Indian Air Force (IAF) has forever complained about dwindling combat strength due to the Light Combat Aircraft (LCA) project that began in 1983, having produced only half a squadron with merely an initial operational clearance. Today, the IAF's inventory shows 32 squadrons (actually 28 squadrons) with four squadrons (two each of MiG 21 and MiG 27) number-plated, which is one of the lowest combat strength ever.
Given the operational scare this had created, the Government on April 6, 2018, virtually repeated the Medium Multi-Role Combat Aircraft (MMRCA) process of 2007 with precisely the same contenders for 110 additional jets for Make in India  but curiously not with HAL, the public sector unit which has produced nearly 2,000 aircraft. And Dassault Rafale may be back in the race with its preferred strategic partner, Reliance.
Reverting to MMRCA 2007 is like cutting your nose to spite your face. It will be worth enquiring how the 126 Rafale project was axed with associated deprivations principally on factor of cost. The flip-flop on Rs 59,000 crore cost of 36 Rafale is  hilarious. On November 17, 2017, newly minted Sitharaman, at a Press conference confidently directed Defence Secretary Sanjay Mitra to disclose details of the cost. That never happened.
On February 5, 2018, she informed the Rajya Sabha that the price could not be revealed due to a confidentiality clause from a secrecy agreement signed by the UPA Government in January 2008, whose longevity was 10 years. After junior Minister Suresh Bhamre twice revealed in Parliament and Ministry of Defence officials' off-the-record briefing for media on costs and India-specific enhancements, it was disingenuous on Sitharaman's part to bandy an expired secrecy agreement during the July 10 no-confidence motion in Parliament. It is abundantly clear that the secrecy clause covered only technical and operational parameters, not the cost.
Due process was violated. A serving CAG official and a former Secretary, Defence Finance explained to me the impropriety of Modi's provisional contractual announcement in Paris. The 126 Rafale contract under negotiation was guillotined and L2 Euro fighter Typhoon (which was actually L1  mystery number three) was excluded from the new contract, making the single-vendor purchase non-competitive. Legal and technical issues are riddled in this contract.
The DPP-mandated approvals were taken only before the contract was signed. Defence offsets worth Rs 30,000 crore are to be ploughed back as per DPP. The story of Indian strategic partner for Dassault, probably Reliance group's Anil Ambani, will require a separate column as conditions for its entry are suspiciously coincidental. Incidentally, HAL and Dassault had entered into a work-share agreement on offsets on March 10, 2014.
Cost of contract and alleged fraud are political chaff. The 36 instead of 126 Rafale contract has seriously imperiled the combat capability of the IAF given the non-performance of LCA. The wheel was reinvented with tenders sought for MMRCA 2.0 for 110 fighters  16 in flyaway mode and the rest,  Make in India. If all goes well, the first fighter materializing by this route may only be in 2026, a full four years after the last of 36 Rafales are delivered.
IAF's strength was 29.5 squadrons in 2005; 37 squadrons in 2012 and 28/32 squadrons in 2018. Forecasts suggest that these numbers may be 30 squadrons in 2022 and 24 in 2032. Sitharaman has said that by 2020, IAF will have 32 squadrons  while it had inherited 34 squadrons in 2014 when NDA took over. By 2025, another 10 squadrons will be retired.
Air Chief Marshal Dhanoa said that the authorised combat strength of 42 squadrons will be reached by 2032. Inconsistencies in forecast are a direct consequence of Government's whimsical decision-making, question marks over LCA and discarding IAF's Long Term Equipment Plan. Wuhan notwithstanding, Indian service chiefs are consistently stating readiness to fight a two-front war with China and Pakistan which have 65 and 24 fighter squadrons each.
Last year, Dhanoa said: "A two-front war with present numbers is like playing a T20 match with seven players." The 36 Rafale contract killing the one for 126 fighters was a strategic error of judgment on Modi's part. Likewise, Sitharaman's reported decision to transfer the Aero India 2019 four months in advance to Lucknow from its traditional venue Bengaluru, (apparently for punishing Karnataka) demonstrates the Government's willingness to subordinate national security to political interest.
The Government truncating the contract from 126 to 36 is the real scandal, far outweighing cost and probity. The myth that inter-governmental agreements are Ganga-swachh was disproved during the acquisition of the Sukhoi 30 when every Government from PV Narasimha Rao's in 1991 and those that followed, enriched themselves. Bofors  is chicken-feed compared to Rafale. Happy Independence Day.