Summarized News & Articles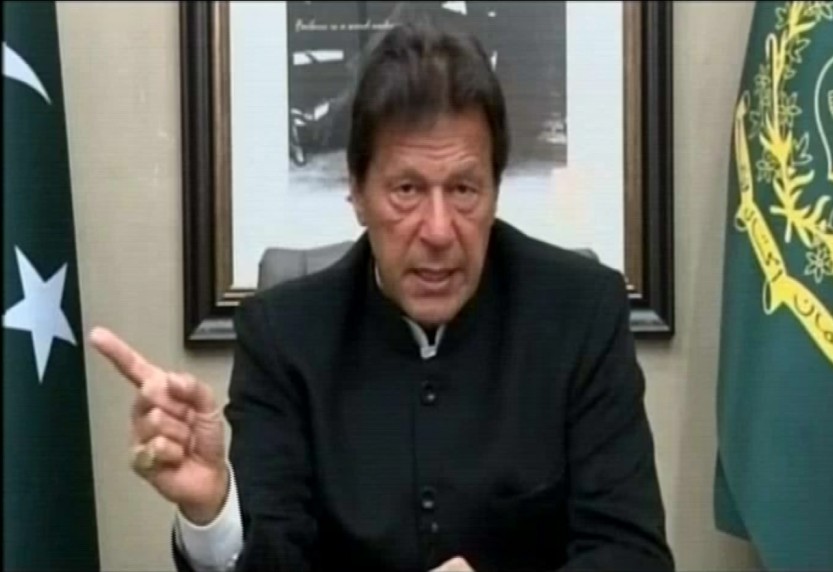 Saudi Crown Prince Mohammed Bin Salman two-day visit to Pakistan
Saudi Crown Prince announces $20 billion to Pakistan and health centre project CONSIDER ME IN SAUDI ARABIA THE AMBASSADOR OF PAKISTAN WE CANNOT SAY NO TO PAKISTAN. WHATEVER WE CAN DO WE WILL DELIVER
Islamabad : 17-18 February 2019
The visit laid the foundation for a new chapter in Pakistan-Saudi relationship, marked by high level institutional framework to guide future direction of political, diplomatic, economic, investment, trade, people-to-people, defense, security and cultural aspects.
The establishment of Supreme Coordination Council, its subsidiary mechanism and the Council's inaugural session in Islamabad were one of the key steps in shaping the new trajectory in the bilateral relationship.
Investment and trade relations received high priority during the visit as demonstrated by the Saudi announcement of investments $ 20 billion. The two sides signed a range of Agreements and MoUs in several areas.
The historic arrival of the Saudi Crown Prince in Pakistan is expected to be fruitful for both countries in terms of bilateral relationships and economic ties. "Pakistan's GDP growth during last year 2018 was by 5 per cent. So, we believe that Pakistan will be a very prosperous country in the future and we want to make sure that we are part of that boom," said Crown Prince Mohammed. In December 2018, Pakistan received a $3 billion boost from Saudi Arabia to ease its financial woes.
We believe in Pakistan's Future and that it has a huge opportunity. In 2030 Pakistan will be next to two huge economies. One, china Will be the largest economy in 2030, and two, India will be the Third-Large economy, so Pakistan will definitely benefit from these neighbours, "We believe in our region and therefore we invest in it and we are sure that we will have one day a great Middle East," said the prince.
The agreements include the establishment of an oil refinery at Gwadar Port funded by Saudi Arabia.
The two countries have also pushed to deepen their military alliance. Saudi troops regularly train in Pakistan and, in 2018, Pakistan sent troops to Saudi Arabia to train and advise. Today, there are already about 750-800 Pakistani non-combat servicemen in Saudi Arabia, in part to guard Islamic holy sites.
From topnotch preparations to welcome the royal guest to a one-to-one meeting between the Saudi Prince and PM Imran Khan, every moment and movement from this historic arrival is making headlines!
1. An Air Show To Escort The Saudi Crown Prince
Pakistan Air Force Fighters JF-17 & F-16s accompanied the VVIP aircraft of His Royal Highness Prince Mohammad bin Salman upon entering Pakistani airspace.
2. A Warm Reception At The PAF Base Nur Khan By PM Imran Khan
The royal guest received a warm welcome by PM Imran Khan and Chief of Army Staff General Qamar Bajwa on his arrival at the PAF Base Nur Khan with cabinet members.
3. PM Imran Khan Himself Driving The Saudi Crown Prince To The PM House.
The premier himself drove the Saudi Crown Prince to the Prime Minister House, putting forward an excellent example of hospitality and fraternity.
4. A Red Carpet Reception And Guard Of Honor At The PM House
At the PM House, HRH Mohammad Bin Salman, who is visiting Pakistan for the first time after rising to the status of the Crown Prince of Saudi Arabia in 2018, received the guard of honor by Pakistan Armed Forces.
5. Major Developments Between Saudi Arabia And Pakistan
During the one-to-one meeting between PM Imran Khan and the Saudi Crown Prince, a total of 8 agreements and Memorandum of Understanding (MoU) of $20 Billion were signed between the two countries in diverse sectors. The delegates from both countries were present during the ceremony.
PM Khan thanked the royal guest for visiting Pakistan and for the reception during his visit to Saudi Arabia.
6. Saudi Crown Prince Planting A Tree At The PM House In Islamabad Alongside Imran Khan.
7. Pakistani Prisoners : As a sequel to Prime Minister Imran Khan's request, His Royal Highness the Crown Prince of KSA Mohammad Bin Salman has ordered the immediate release of 2107 Pakistani prisoners Saudi Jails.
8. $21 Billion Investment In 3 Phrases : Saudi Crown PrinceMohammad Bin Salman will invest a whopping $21 billion in different across Pakistan which will be divided into different sectors i.e agriculture, in 3 phrases.
9. Establishment Of $11 Billion State-Of-The-Art Oil Refinery And Petrochemical Complex
A State-of-the-Art Oil Refinery and Petrochemical Complex is to be set up in Gwadar with an investment of $11 billion to open new energy vistas in Pakistan to improve the economic conditions of the country. An MOU was signed between the Minister for Petroleum Ghulam Sarwar Khan and his Saudi counterpart for setting up an oil refinery ($10 billion), a petrochemical complex ($1 billion), installation of two Re-gasified Liquefied Petroleum Gas (RLNG) plants with an estimated cost of $4 billion and another $2 billion investment in mineral development sector according to APP.
10. Establishment Of Healthcare Center After Martyr Farman Ali Khan: Crown Prince Muhammad Bin Salman has issued directives to establish a healthcare center after Jeddah floods hero Farman Ali Khan in Khyber Pakhtunkhwa (his home town). This directive was given out before the prince left for India after completing his historic visit. Farman Ali Khan became a hero in both Pakistan and Saudi Arabia after he saved 14 lives in Jeddah's devastating floods in November 2009.
Saudi Arabia Scholarships for Pakistani Students 2019: 583 Scholarships Being Offered : Saudi Arabia Scholarships for Pakistani Students 2019: Kingdom of Saudi Arabia (KSA) is offering fully funded scholarships to Pakistani students for the year 2019 in collaboration with Higher Education Commission (HEC). With aims to further enhance bi-lateral educational ties between the two countries, KSA will provide 583 scholarships to talented and motivated individuals from Pakistan/AJK.
Pakistan and Saudi Arabia issued a joint statement which is being issued separately.
The joint statement, while reaffirming the historic relationship between the two brotherly countries, applauds the growing momentum in bilateral ties in all areas. The Saudi side praised Prime Minister Imran Khan's dialogue offer to India including the initiative on opening of Kartarpur corridor. Both sides stressed that dialogue is the only way to ensure peace and stability in the region and to resolve the outstanding issues. Both sides strongly condemned the atrocities and human rights violations committed against Muslims around the world.
The Prime Minister briefed the Crown Prince on the grave human rights violations in IOK and the need for resolution of Jammu and Kashmir dispute in accordance with UN Security Council resolutions and wishes of the Kashmiri people.
The statement also articulates the common positions of the two countries on a range of regional peace and security and international issues including inter alia challenges faced by the Islamic Ummah, interfaith harmony, counter terrorism, among others.
Pakistan will retaliate if there is an attack from the Indian side: PM  Imran Khan
Islamabad: 19 Feb. 2019 | Pakistan will not think about retaliating if it comes under attack, it will most definitely retaliate, said Prime Minister Imran Khan in a state address on Tuesday (19 Feb. 2019) afternoon. Mr Khan said that he delayed issuing a statement on the attack because of the Saudi crown prince's visit.
"It was a very important visit and so I decided to not to respond to Indian accusations because I didn't want the visit to lose its importance," he said.
Over 40 Indian soldiers were killed in an attack in Indian-Administered Kashmir on February 14 after a suicide bomber rammed an explosives-laden vehicle into their convoy. The Jaish-e-Mohammad claimed responsibility. He said that the Indian government had "accused Pakistan without any evidence or thought". If Pakistan were holding such an important visit, then why would it need to carry out any terror attack, he asked. "Why will Pakistan engage in terrorism? What purpose will this serve? What advantage does it have for us? Pakistan has suffered the most in the war against terror."
The Indian government is stuck in the past. "It is using the same old rhetoric of blaming Pakistan for everything. You need to move ahead," he said.
"I have said time and again that this is the new Pakistan," he said. "It is not in our interest for our soil to be used for terrorism."
"If you have intelligence reports that Pakistan was involved in the attack, then share it with us," he said while addressing the Indian authorities. "We will take an action against the person involved."
He remarked that India needed a new mindset. It needed to think about why young people in Kashmir were not afraid of dying. "They need to think if this one-sided oppression is going to work." The PM said that a military solution never solved anything as was evident in the case of Afghanistan. "Shouldn't India think on similar lines?"
Many Indian politicians and its media have said that Pakistan should be taught a lesson. "What law allows one party to become judge, jury and execution in any case?"
Pakistan is ready to hold dialogue but it is not afraid of retaliation, he said at the end. "I hope better sense prevails."
—————————————————————————————————————-
Indian media and government officials were quick to assign blame to Pakistan for what they said was supporting the Maulana Masood Azhar-led group, the JeM. Pakistan refuted allegations that its government was linked to the Pulwama attack.
—————————————————————————————————————-
Pakistan requested UN Secretary-General António Guterres to take notice of what it said were the "irresponsible" tactics by the Indian government which were aggravating geopolitical relations. Foreign Minister Shah Mahmood Qureshi wrote a letter to him, raising concerns over the "negative tactics" of the Narendra Modi government ahead of the elections in India.
—————————————————————————————————————-
Army chief warns India against 'misadventure'
ISLAMABAD: Army chief Gen Qamar Bajwa, during a visit to the Line of Control (LoC) on Friday, warned India against aggression, saying any misadventure would receive resolute response from his troops.
Gen Bajwa visited the LoC to review the state of preparedness and morale of the troops, a day after the National Security Committee authorised the armed forces to respond to any Indian aggression with full force. The top commander's visit signalled the highest level of preparedness to the adversary.
War hysteria in India in the aftermath of last week's attack on Indian security forces in occupied Kash­mir's Pulwama area has led to fears that India may undertake military action to deflect public attention from internal problems.
Speaking to the troops on the frontlines in Chirikot and Bagsar sectors, Gen Bajwa said: "Pakistan is a peace-loving country but we will not be intimidated or coerced. Any aggression or misadventure shall be paid back in same coin".
DG ISPR reiterates 'talks, not war' proposal to India, distances Pakistan from Pulwama
Director General Inter-Services Public Relations Maj Gen Asif Ghafoor addresses a press conference.
Pakistan Army warns India of surprise response if war imposed.
RAWALPINDI (February 22, 2019) : Major General Asif Ghafoor, Director General of the Inter-Services Public Relations (ISPR), said Pakistan was capable of giving a response which would surprise India if any war is imposed . Speaking to the media to discuss the situation that has emerged after Pulwama attack, the military spokesman said India blamed Pakistan after a man in Occupied Kashmir killed Indian soldiers in Pulwama.
He said Pakistan took sometime to respond and the prime minister issued his statement after seeing shortsightedness of India. Major Gen Asif Ghafoor shed light on the past events that led to war between the two countries. He said Pakistan creation in 1947 was a reality that India has not accepted so far. The ISPR DG said Pakistan had nothing to gain from Pulwama attack. He said Indian government should seek explanation from its security forces before blaming cross border elements for attacks in Occupied Kashmir or on its own territory .
He said how can such elements cross the border in the presence of strict security arrangements on the Line Of Control (LoC).
The ISPR chief said why would Pakistan want to stage a militant attack in Occupied Kashmir when eight important events were due in the month of February and March including Saudi Crown Prince visit, UNSC discussion on terrorism, Afghan political reconciliation process, EU meeting on Kashmir, Kulbhushan Jhadav hearing at the ICJ, key FATF meet in Paris, Kartarpur Border meeting between Indian and Pakistan and the PSL 2019.
He said the attacker was a resident of Occupied Kashmir and the brutality of Indian military compelled the suicide bomber to react violently. "Pakistan is changing, we have suffered a lot in the war on terror. We helped international forces inside Afghanistan," Major General Asif Ghafoor said.
Talking about Indian threats, Ghafoor said: "You (India) shall not be able to surprise us. We will surprise you," the DG ISPR said while referring to reports that India was preparing for a war. He said Pakistan invites India to hold dialogue to resolve issues including Kashmir . "You are the biggest democracy, two democracies do not fight. You are a secular country. Why should such circumstances be created where minorities are not safe," he said. Answering a question, he said "We are not preparing for war, but we have to be prepared to respond".
Iran
Asked about Iranian allegations, he said the western neighbor was brotherly, friendly country and Pakistan was also talking to Iran for border fencing so that no third party is able to exploit the situation.
Asad Durrani
He said Former former DG ISI Asad Durrani has been found guilty of violating military code conduct, a reference to former spymaster's book which he co-authored with ex-chief of India's RAW. The ISPR DG also confirmed that two Military officers are under arrest for espionage and the Army Chief General Qamar Bajwa has ordered court partial against them.
—————————————————————————————————————-
Pakistan took right direction in acquiring nuclear prowess:  Gen.  Zubair  Mahmood
Feb. 11, 2019| Addressing a seminar, "Understanding Strategic Coercion in the Realm of Hybrid Gray Conflict: Implications for Pakistan", Chairman Joint Chiefs of Staff Committee General Zubair Mahmood Hayat said,"Beginning as early as the partition, coercive statecraft and hostility from our neighbour is not new."
"However, with the accession of hyper-Pakistan had taken the right direction and strengthened its defense. We continue to build our Minimum Credible Deterrence. A Nuclear power of 2020 million cannot be coerced," he said.
He said with the China-Pakistan Economic Corridor (CPEC) and the evolving dynamics of the Shanghai Cooperation Organisation (SCO), Pakistan was set to play an important role. "We succeeded in the past, we'll succeed in the future," he added. In the prevailing international environment, the subject of the seminar, organised by the Institute of Strategic Studies Ismalabad, was of great relevance and interests to Pakistan because "it was enduring a subtle and, at times, not so subtle strategic coercion," he said. "In fact, it was not just Pakistan but the entire region was subjected to the strategic coercion and even the South Asian Association of Regional Cooperation (SAARC) had become a hostage to this phenomenon," said Gen Hayat.
Tehreek-i-Taliban Pakistan (TTP), Baloch nationalist and the arrest of Indian national Kalbhushan Yadav, are all manifestation of this evolving challenge," he said.
The General said that the strategic coercion was undermining the regional strategic calculus and negatively affecting the internal politics as well, and to ward off the spectre of strategic coercion in the realm of hybrid warfare, new methods and modalities were required. "We have taken the direction and come a long way in establishing and strengthening our defense. We fought off the scourge of terrorism, not only physically, but emotionally and psychologically as well," he said.
Apart from Gen Hayat, Leonid Savin from geopolitical analyst, Russia; Ikram Sehgal, defense and security analyst; and Lt. Gen. (Retd) Naeem Khalid Lodhi, former defense secretary.
Savin said that the concept of gray hybrid conflict was a western construct and the rest of the world should come up with its own narrative.
"Before 2014, hybrid warfare was discussed mostly in military affairs but, after the Ukraine crisis, it has expanded to the political domain as well," he said.
Sehgal described hybrid warfare as a mix of all the linear and non-linear, kinetic and non-kinetic warfare whose all components were inter-connected, applied simultaneously and adopted likewise in time and space. "Propaganda, social implosion and cyber warfare are some of its expressions," he said.
Lt. Gen. Lodhi said that hybrid warfare was an acme of strategy to win a battle without fighting. He said that it was unleashed to impact worldviews, politics, culture, social bonds and economy.