Summarized News & Articles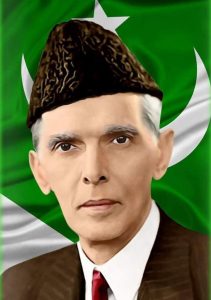 Nation celebrated Founder of Pakistan
Quaid-e-Azam Mohammad Ali Jinah 143rd birthday
Founder of nation 143rd birthday observed with
traditional zeal and enthusiasm across the country. The day started with a
change of guard's ceremony at Jinnah's mausoleum in Karachi. The national flag
was been hoisted at all government and private buildings and special events
have been planned for the day in order to shine a light on Jinnah's life and
legacy.
Chief of Army Staff Gen Qamar Javed Bajwa, Sindh
Chief Minister Murad Ali Shah and Governor Imran Ismail also visited Jinnah's
mausoleum on the occasion.
A number of events, including seminars, debates and
exhibitions, were arranged both at official and civil society levels to
highlight life, achievements and different aspects of the personality of the
Quaid.
————————————————————————————————————————–
Two Pak Army soldiers martyred in Indian ceasefire violations
( December 26, 2019) Naib Subedar Kandero and Sepoy
Ehsan of Pak Army embraced martyrdom in Dewa sector, informed ISPR. Two
Pakistan Army soldiers embraced martyrdom due to Indian ceasefire violations
along the Line of Control (LoC) in Dewa Sector, the Inter-Services Public
Relations (ISPR) said.
The military wing further said that Pakistan Army
troops damaged Indian posts in Haji Pir Sector and killed three Indian soldiers
including a subedar in response to Indian ceasefire violations during the past
36 hours. A few had also been injured, informed ISPR.
————————————————————————————————————————–
Former military dictator Musharraf handed
death sentence in high treason case Islamabad (Tuesday, December 17, 2019)
A special court in Islamabad, found former military
ruler retired Gen Pervez Musharraf guilty of high treason and handed him a
death sentence under Article 6 of the Constitution. This is the first time in
Pakistan's history that a military chief has been declared guilty of high
treason and handed a death sentence. The verdict was split 2-1. Article 6 of
the Constitution says: "Any person who abrogates or subverts or suspends or
hold in abeyance, or attempts or conspires to abrogate or subvert or suspend or
hold in abeyance the Constitution by use of force or show force or by any other
unconstitutional means shall be guilty of high treason."
The punishment for high treason is death or lifetime
imprisonment, according to the High Treason (Punishment) Act, 1973. The
three-member bench of the special court
headed by Peshawar High Court Chief Justice Waqar Ahmad Seth and
comprising Justice Nazar Akbar of the Sindh High Court (SHC) and Justice Shahid
Karim of the LHC announced the verdict
in the long-drawn high treason case against Musharraf after hearing final
arguments today. A detailed verdict will be issued in 48 hours.
The former military chief is currently in Dubai in
the United Arab Emirates. He was admitted to a hospital following deterioration
of his health earlier this month. In a video statement from his hospital bed,
he called the treason case "absolutely baseless". "I have served my
country for 10 years. I have fought for my country. This [treason] is the case
in which I have not been heard and I have been victimised," he had stated. His
team can appeal verdict in the Supreme Court. If the top court upholds the
special court's verdict, the president possesses the constitutional authority
under Article 45 to pardon a death row defendant.
The high treason trial of the former military
dictator for imposing the state of emergency on Nov 3, 2007, had been pending
since December 2013. Musharraf came to power after ousting then-Prime Minister
Nawaz Sharif in a 1999 bloodless coup. In an infamous purge in 2007, Musharraf
imposed a state of emergency and placed several key judges under house arrest
in Islamabad and elsewhere in Pakistan. He was booked in the treason case in
December 2013, when the PML-N government under Nawaz returned to power.
Musharraf was indicted on March 31, 2014, and the prosecution had tabled the
entire evidence before the special court in September the same year. However,
due to litigation at appellate forums, the trial of the former military
dictator lingered on and he left Pakistan in March 2016 to seek medical
treatment, promising to come back to his "beloved homeland" in a few
weeks.
The special court was reformed six times
during the course of the case.
Female polio worker gunned down in Bannu
BANNU(December 09, 2019) : A female polio worker and
her rickshaw driver were killed by unidentified armed assailants near Nazim
Bazar area. The lady health worker, identified as Bastaj Bibi daughter of
Munawar Shah, was attacked while returning from Baka Khel Wazir IDPs camp
during a three-day polio vaccination drive launched on December 9.
Suspects riding a motorcycle opened fire on her as
she disembarked from rickshaw, leaving both Bibi and rickshaw driver, Abdul
Rauf a resident of Hassan Khel area, critically injured. They were rushed to
Khalifa Gulnawaz Teaching Hospital but succumbed to their injuries soon after.
The assailants escaped after committing the murder. Police cordoned joff the
area and launched a search operation. However, no arrest was made during the
operation.
————————————————————————————————————————–
Pakistan named No 1 travel destination for
2020
Pakistan was on Saturday named the top holiday
destination for travelers for the year 2020 by the United States-based luxury
and lifestyle publication Conde Nast Traveler. The listing follows several
positive reviews of the tourist attractions in the country by travel bloggers,
YouTube vloggers, magazines and adventure clubs.
It would not be wrong to say that the world is
waking up to the enormous tourism potential Pakistan has, and with a government
willing to invest in the sector to boost economic growth, the year 2020 could
be pivotal in shaping the tourism industry of the country.
It could put Pakistan firmly on the adventure map
for travel enthusiasts.
Travel company Wild Frontiers named Pakistan as the
country to travel to in 2020. In a short announcement, the company tipped
Pakistan as the next big destination for a couple of years, reporting a 20 per
cent increase in customers willing to travel to Pakistan compared to 2018. In 2018,
the British Backpacker Society had also ranked Pakistan the number one travel
destination in the world.
As the world comes to Pakistan in 2020, here is a
list of holiday destinations in the country for anyone who wishes to experience
adventure and beauty on their travels to the country.
Naran Kaghan
The Naran Kaghan valley always tops the list of
places to visit while touring northern Pakistan. The valley is replete with
beautiful scenery and pleasant weather through the summer months, although it does
get chilly in the winters.
Skardu
Skardu is a paradise for climbers and trekkers. The
ever-flowing Indus river runs along the length of the region, and finds its
path through mountains, valleys and forests.
Hunza
On the third place, we have the crimson valley of
Hunza that is well known for being colourful and having a rich historical
background. Hunza has so many captivating spots that they cannot all be
depicted here.
Ziarat
Ziarat is also a place that should be explored.
Located in the south-western province of Balochistan, and encompassed by
mountains, the area is a popular tourist spot both in the summers and winters.
In addition to positive reviews, the tourism
industry in the country has also been given a local boost by new policies
adopted by the government. Prime Minister Imran Khan, earlier this year,
announced a new visa policy for 175 countries to promote tourism and
investments in Pakistan.
The new policy drops the requirement of a No
Objection Certificate (NOC) for foreign travelers to visit certain areas. The
requirement of an NOC, however, remains in place for visiting border regions.
In June this year, British Airways also resumed flight operations to Pakistan.