USA has no Intension to leave Afghanistan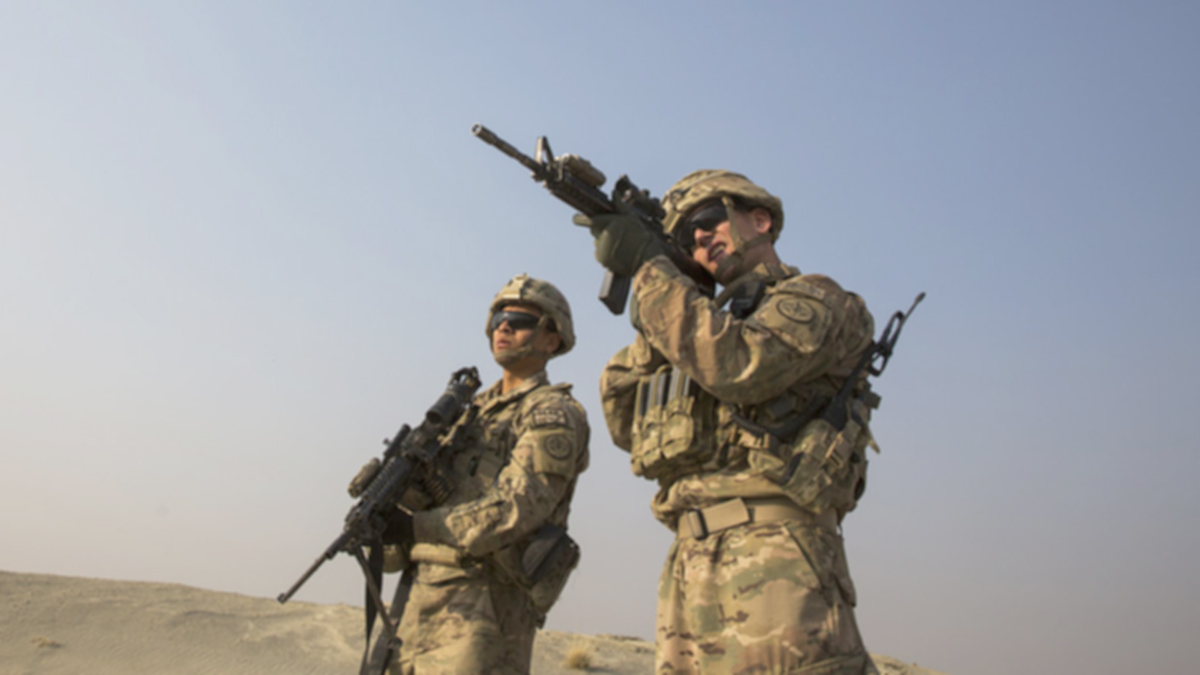 Any sensible analyst never believed that USA will leave Afghanistan as it has built 9 sophisticated under grounded bases to check Pakistan, Iran, China, Central Asian countries and Russia. He has earlier, nourished Al-Qadaida and now ISIS or Daesh. The ultimate goal ISIS is against Islamic countries and Russia and China.
It has started a drama of negotiations in Doha that it wants peace in Afghanistan to win the second tern for President Donald Trump. USA accepted many demands of Talibans, releasing their commanders, lifting sanctions but with the promise that Taliban would let their bases untouched. Talibaan did not agree to it.
So USA finally asked for two bases Kandhar and Hilmand but Taliban rejected this request considering that after winning the election President Trump will change its point of view and leave Afghanistan so why to give Trump a chance to use Taliban for his election campaign. Taliban captured or rule seventy percent of Afghanistan.
Further, in an air strike, Afghan Taliban's Amir's brother was killed in a mosque. Further USA is protecting Daesh hidding in mountain areas whosoever goes are attacked by USA air Force as it did on 19th September 2019 killing 30 farmers by saying it missed the target. The attack was against ISIS but peasants were killed by US drone.
Afghanistan's defense ministry and a senior US official in Kabul confirmed the drone strike but did not share details of civilian casualties. According to the United Nations, at least 3,812 Afghan civilians were killed or wounded in the first half of 2019 in the war against militant groups, with a big increase in the number of casualties caused by government and foreign forces.
Air strikes by US and government forces killed 363 people and injured 156 others, and of those casualties 150 were children, according to the UN report. Of those 519 casualties, just over four of every five were caused by the international forces. The United States under the counter-terrorism operation in Afghanistan continues to conduct air strikes against the Islamist Taliban insurgents and the Islamic State group fighters. Separate attacks claimed by the Taliban killed scores on 17th September 2019, including a blast at an election rally for President Ashraf Ghani that left 26 people dead. A second attack targeting an army base in central Kabul killed 22 People.
Taliban Commanders very well understand that USA is not sincere to get out from Afghanistan but to remain there as it is a strategic position which USA has gained after a conspiracy and bloody war. Thousands of Afghans have been killed and the thrust of blood has not yet over. Taliban has the resolve to fight against USA till the last man of force leave Afghanistan. Afghanistan Taliban feels that there is a solid reason to fight an occupational force.
On the other side, Pakistan that helped to carry out the negotiations between Afghan Taliban and USA also is in awkward position that it has been pressurized by IMF and FATF. Taliban are pointing out the attitude of USA. Pakistan's position also weaken so far negotiations are concerned.