About General Asif Nawaz Janjua COAS Pakistan 1991- Jan.93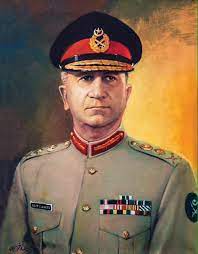 By: Nusrat Mirza
Great professional general to whom behind the scene I helped to raise to the office of COAS. One article and one meeting with President Ghulam Ishaq khan to Convince to raise him as COAS by saying he is a professional one and shall not impose Martial Law. Ghulam Ishaq Khan after quit good discussion asked me that he should meet Nawaz Sharif and convince him to put General Asif Nawaz name in the list. I convinced General Asif Nawaz then Lt. General and Corp Commander V Karachi to meet Nawaz Sharif, then Prime Minister. Asif Nawaz reluctantly agreed to go to Nawaz Sharif and said that his family has served several years in army and he may be considered for the post of COAS. Nawaz Sharif as described to me by Asif Nawaz said that he will consider him. But Asif Nawaz hurriedly said to NS that he has already promised to some one else for this position. NS in return told Asif Nawaz "well we are politician we have to satisfy or give hope as we have to run the government but I will also consider you as well for the post of  Chief of Army Staff".
NS sent his name too in the list of possible COAS but below the top three.
Ghulam Ishaq khan approved the name of Asif Nawaz by tick mark at his name as was indication given to me by the president. Nawaz Sharif informed Asif Nawaz so he was grateful to him. But one incident revealed that he was Ghulam Ishaq Khan that appointed him as Chief and not NS. I narrated this story in my article published in daily Nawaiwaqt on page 3 with the title juz barasti sukhan guftan. I took this title from Shaikh Saadi:s hikayat from his book Gulistan. That means that never speak except truth.
Anyhow I pay great compliments to General Asif Nawas. His death was in
mysterious conditions.
I still believe it was more than natural death as I met him in last days of December 1992 and whatever he said to me  is enough to believe that it was not natural death.
Allah bless his Soul in Heaven. ( Ameen.)