Modi contracted out AfPak policy for political gains in UP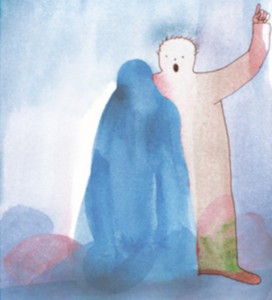 By Mani Shankar Aiyar
A gaping hole has opened in the northwest of our subcontinent with India having virtually no diplomatic presence in Islamabad and none at all in Kabul. What is worse is that we have so effectively paralysed the South Asian Association for Regional Cooperation that the one forum where we might have been able to have high-level contact with Pakistan and Afghanistan is also not available.
We do not know either the Taliban supreme leader Mullah Haibatullah Akhundzada or Prime Minister Mullah Mohammad Hassan Akhund. Of course, clandestine efforts have been made to establish connections with the Taliban's Doha office. But, with the announcement of the new government in Kabul, it seems the Doha faction has been side-lined.
We may take what comfort we can from the fact that two senior hands who had contacted our envoy in Doha have been included in the government: Mullah Abdul Ghani Baradar, first deputy to the prime minister, and Sher Mohammad Abbas Stanikzai, deputy foreign minister. But weighed against the full profile of the new government in Kabul, the danger to our national security remains, especially as Baradar's marginalisation can be traced to Pakistan's ISI having "scuttled" his hopes of rehabilitation to his full stature owing to his dovish overtures in 2010 to Hamid Karzai, to Donald Trump in 2020 and to India this year.
The presence of as many as four top members of the Pakistan-sponsored Haqqani terrorist network including Interior Minister Sirajuddin Haqqani and his deputy intelligence chief is a matter of serious concern. We have no one in Kabul to monitor and, if possible, moderate the potential danger from that source. We also know nothing of the five Guantanamo returnees holding, among other offices, two portfolios of priority concern to us: minister of information and broadcasting, and intelligence chief. Nor are we acquainted with any of the formerly Quetta-based factions who dominate the new establishment.
Perhaps most distressing is the virtual absence of representatives of the ethnic and religious minorities. I am not forgetting the token presence of the Uzbek second deputy to the prime minister, the Tajik army chief and one other Tajik with the portfolio of minister of economic affairs for an economy with almost no resources to draw upon. With so much at stake and so much lost ground to recover, why are we without proper diplomatic representation in either Kabul or Islamabad? Surely not because of physical danger to our diplomats.
We have retained our diplomatic presence in dangerous spots all over the world. I was posted to Hanoi after the 1968 Tet Offensive, when the US was raining bombs on the city every morning and afternoon. Diplomats have to be ready to serve on the front line. And the IFS has never shirked this duty. So, it is not the officers but government policy that is keeping Kabul empty and Islamabad neglected. The inescapable fact is that the road to Kabul lies through Islamabad.
The Pakistani military-intelligence complex is in triumph alist mode, while the political-media-public opinion complex is apprehensive. For a country that could not swallow Zia-ul-Haq's Nizam-e-Mustafa, the prospect of the Talibanisation of Pakistan is frightening. But we have few on the spot to report these contradictions. Tragically, the principal reason we are not in either capital has little to do with foreign policy, and everything to do with the coming Uttar Pradesh elections. We have contracted out foreign policy to further the political fortunes of Yogi Adityanath!
Aiyar is a former Union minister and social commentator.