NUCLEAR ENERGY IN PAKISTAN Coping with energy crisis and climate change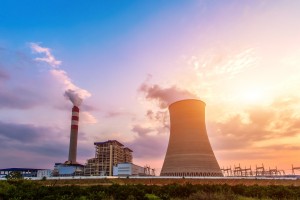 SIKANDAR AZAM KHAN
Energy production and balanced supply/demand ratio is the most crucial requirement for a country's development. However, impending climate change effects as well as rising energy demands brought on by the growing population necessitates a clean, reliable, and cost-effective energy source. The lack of energy is worsening the nation's already critical economic situation. Due to this, the country has suffered billions in economic damages as a result of the most recent national grid failure.
The possibility of nuclear energy becoming the second-most reliable source of energy in the world, being more dependable, environmentally friendly, and emitting fewer hazardous gases to the environment (CO2), is imminent for states that are constantly in flux due to the rise in petroleum and gas prices. These states are neglecting nuclear energy in their efforts to meet their energy needs.
The situation for Pakistan, will become more complicated if there is blatant negligence in taking quick action to deal with the effects of climate change. A switch to more powerful and dependable nuclear energy is urgently needed in place of the current traditional energy producing methods.
In hindsight, the greatest threat to the conventional forms of energy production is climate change. The need for affordable, dependable alternative choices that may address these climate change concerns continues to pose a serious danger to national security. Pakistan is not an exceptional case in this regard; as an agrarian country with a GDP of 21% and 43.7% employed by agriculture, it is particularly vulnerable to environmental issues brought on by a changing climate.
It is obvious that climate change is becoming more dangerous. the most obvious signs of which include increasing temperatures, changing weather patterns, a rapid rise in sea level, and unseasonal rainfall in the driest parts of the world. Pakistan has experienced a number of grave events caused by climate change over the past 20 years, including severe droughts, the devastating floods of 2010 and 2018, and the recent devastation brought on by the monsoon rains, which killed more than 1400 people and forced 33 million to flee their homes. The Intergovernmental Panel on Climate Change (IPCC) predicts that in the near future, the frequency of climate-related disasters will rise. For Pakistan, the impact this will have on the environment directly pertains to Pakistan's overall national security.
What options does Pakistan have to lessen the impending risks posed by climate change and maintain its environmental conditions through the use of clean energy? Will the conventional techniques be adequate to meet the nation's energy needs? Utilizing nuclear energy right away will provide the answer to these questions. Pakistan's use of nuclear energy for peaceful purposes is one of the most reliable and tested ventures in the world.
Six Nuclear Power Plants (NPPs) that produce electricity for the general public's use are currently operating successfully in the nation. The graph below displays the total amount of energy produced by Pakistan's nuclear power stations (electricity): In December 2022 alone, the electricity produced by Pakistan's nuclear power reactors made up 27% of the nation's total energy requirement.
The overall cost of the energy produced was equal to one-half of a US penny. Similarly, nuclear power plants generated 2284.8 GWh in the final month of the previous year, making them one of the top energy producers, followed by hydroelectric, coal-based electricity, natural gas, and re-gassified liquified natural gas (RLNG).
Pakistan is still unable to meet its population's energy needs because the country is completely dependent on the production of hydroelectric and fossil fuel energy since independence. These energy producing methods are more susceptible to climate change disasters and do have certain advantages and disadvantages. In hindsight, nuclear power plants that produce energy are safe and secure when safety standards and regulations are taken into account.
Furthermore, nuclear energy has been shown to be the safest way to generate electricity, according to the US Department of Energy. Because it guarantees the highest air quality for the environment and society, nuclear energy is referred to as the zero-emission source of clean energy.
The US avoided more than 471 metric tons of carbon emissions in 2022 alone by relying on nuclear energy. This suggests that nuclear energy is the most dependable and trustworthy source of power from which states may benefit, and Pakistan is no exception. In the meantime, Pakistan's total score in terms of the security and safety of its nuclear installations has increased by +25 points, making it the country with the second-largest improvement since the Nuclear Threat Initiative (NTI) Index was introduced in 2012.
Pakistan has generally helped the country with its energy generation needs, which accounts in part for this. Due to this, the country's nuclear power reactors have significantly reduced the amount of fuel that must be imported, saving an estimated $6785.7 million compared to coal, RFO, and RLNG. Nuclear energy production is better suited to Pakistan's needs due to its greatest results in environmentally friendly, clean, and affordable energy generation. Since natural disasters are wreaking havoc on the planet and costing precious lives as well as natural habitats, Pakistan is not an exception.
A sustainable and practical choice must be relied upon to supply the nation's energy needs. Pakistan's remarkable track record in operating nuclear power plants to provide clean, ecologically friendly energy deserves praise. In order to mitigate the effects of climate change while still meeting the energy needs of its population, the nation must place more emphasis on nuclear energy production.