Rape, murder of minor Kashmiri girl triggers outrage in India, IHK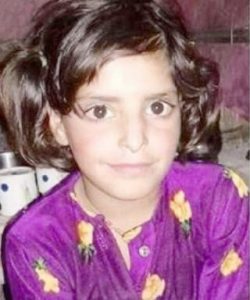 * Mehbooba Mufti promises there will be no obstruction of justice
* Indian apex court decides to itself examine the case
* Congress targets Modi for his 'silence' over the issue
* Streets protests on the cards as religious tensions heighten in India
The brutal gang rape and murder of an eight-year-old Muslim Kashmiri girl in India has triggered nationwide outrage, inflamed communal tensions and shone a fresh critical light on the prevalence of sexual crimes. The killing has sent out the sort of shockwaves that shook the country after the equally horrific gang rape of a Delhi student on a bus in 2012 that made headlines around the world. That case saw India Gate in New Delhi become the focus of massive public protests, and opposition leader Rahul Gandhi led a candlelight march to the same monument midnight Thursday to highlight what he called the 'unimaginable brutality' of the latest killing. The young girl, whose identity was protected by a court order Friday, was murdered in January in Indian-held Kashmir.
According to the police charge sheet, she was abducted by a school dropout, a minor, and an accomplice who forced her to take sedatives while keeping her captive in a shed and then a Hindu temple for five days. While in captivity, she was repeatedly raped by the juvenile and different men, including a police constable. She was finally strangled and beaten with a stone, and her body was discovered out in the open in a wooded area. Eight persons mastermind Sanji Ram, 60, a former revenue official; his nephew, a juvenile; son Vishal Jangotra, pursuing a BSc in Agriculture a Mirapur, UP, college; special police officers (SPOs) Deepak Khajuria and Surinder Kumar; Ram's friend Parvesh Kumar; as well as head constable Tilak Raj and sub-inspector Anand Dutta, who allegedly took Rs 4 lakh from Ram to destroy crucial evidence have been arrested in the case.
They have been charged with abduction, rape and murder of a girl from the 'Bakerwal' (nomadic) community in Kathua's Rassana village in January. The victim was from a nomadic Muslim family and all the eight people arrested in the case so far are Hindus. Amid mounting outrage over the brutal rape and murder of the eight-year-old girl, Union Minister VK Singh perhaps best summed up the mood of shame and mortification when he said, "We have failed her as humans". Singh, who belongs to the ruling BJP and had earlier served as the Indian army chief, took to Twitter to express his exasperation, but at the same time, he insisted that the girl will get justice. "But she will not be denied justice.
Singh's condemnation of the crime came on a day Jammu and Kashmir Chief Minister Mehbooba Mufti promised that there will be no obstruction of justice while the Congress targeted Prime Minister Narendra Modi on his 'silence' over the issue. "The law will not be obstructed by the irresponsible actions and statements of a group of people. Proper procedures are being followed, investigations are on fast track and justice will be delivered," the chief minister said. Her tweet follows protest by the Jammu Bar Association against the handling of the case by the Jammu and Kashmir Crime Branch and demand for a CBI probe into it. The lawyers have been accused of trying to prevent the police from filing the chargesheet in the case.
Congress President Rahul Gandhi asked "how could anyone protect the culprits" and deplored letting politics interfere in such "unimaginable brutality". "How can anyone protect the culprits of such evil? What happened to the girl at Kathua is a crime against humanity. It cannot go unpunished," he tweeted. "Like millions of Indians my heart hurts tonight," Gandhi said at a midnight rally. "India simply cannot continue to treat its women the way it does," he said. Congress leader Kapil Sibal attacked Modi on his silence over the issue and said he should speak up over violence against women in states where the BJP is in power. "Prime Minister is silent over the incidents of rape in Unnao (in Uttar Pradesh) and Kathua," Sibal said. Family members of the girl have abandoned their home in Rassana village out of fear. Police says that the victim's father, along with his wife, two children and livestock, left their house without telling anyone. They have reportedly shifted to the house of his brother in Samba district.
The Supreme Court of India has taken notice of the incident and decided to examine it of its own accord, according to Times of India. The country's apex court has also sent a notice to Indian-held Kashmir's bar council for trying to stop the filing of charge sheet against the accused. The case has fuelled the sharp communal divide in the region, with Muslim activists condemning what they see as a crime against their community and some Hindu groups arguing that the accused had been unfairly charged.
High profile names from the world of cinema and cricket have also voiced outrage over the crime in a country were nearly 40,000 rape cases are reported every year, according to official figures. "What is happening to the world we live in???" Bollywood star Anushka Sharma, who is married to Indian cricket captain Virat Kohli, wrote on Twitter. "These people should be given the most severe punishment there is! Where are we heading as humanity? Shaken to my core," she said.
Cricketer Gautam Gambhir blamed India's 'stinking systems' for what some have described as a rape epidemic. "Come on 'Mr. System', show us if you have the balls to punish the perpetrators, I challenge you," he tweeted. Citizen groups are planning further protests in New Delhi, Hyderabad, Chennai and Kolkata over the next two days, while thousands of people have taken to social media to seek justice for the victims. Nearly 35,000 rape cases were reported to Indian police and 7,000 convictions were made in 2015, both increasing by about 40 per cent from three years earlier, according to government data.