Babur-III irks India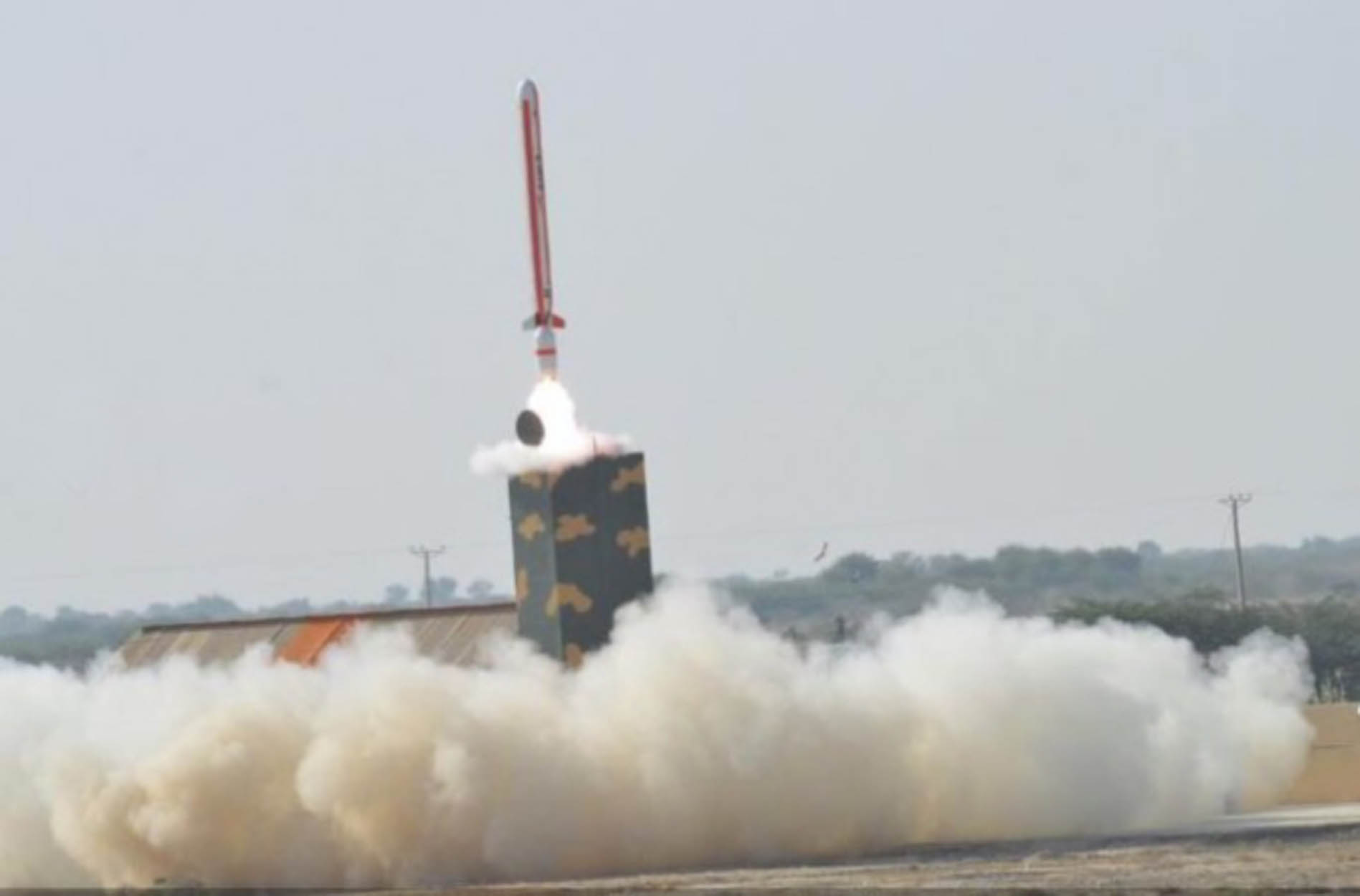 By Sultan M Hali
Pakistan successfully test-fired its indigenously-developed submarine launched cruise missile (SLCM) Babur-III on January 9, 2017 from an undisclosed location in the Indian Ocean according to ISPR. Having a range of 450 kilometres, Babur-III is a sea-based variant of Ground Launched Cruise Missile (GLCM) Babur-II, which was successfully tested earlier in December, last year. Babur-III SLCM incorporates state of the art technologies including underwater controlled propulsion and advanced guidance and navigation features, duly augmented by Global Navigation, Terrain and Scene Matching Systems.
Babur-III SLCM in land-attack mode is capable of delivering various types of payloads including nuclear warheads and will provide Pakistan with a Credible Second Strike Capability, augmenting deterrence. While the pursuit and now the successful attainment of a second strike capability by Pakistan represents a major scientific milestone, it is a manifestation of the strategy of measured response to nuclear strategies and postures being adopted in Pakistan's neighborhood. India, which itself tested its Agni-V and IV Inter Continental Ballistic Missiles (ICBM) last month, appears rattled by Pakistan's successful first tests of its SLCM. The advent of Babur-III puts Pakistan in a different class of nations which possess SLCM. So far the US has this capability while France and Russia have limited SLCM capacity whereas India is far from acquiring it.
India's answer to Babur-III is the BrahMos and Nirbhay cruise missiles. BrahMos, with 290 Kilometers range, is a joint venture of Russia and India. Based on the Russian P-800 Oniks cruise missile and other similar sea-skimming Russian cruise missile technology, BrahMos is a combination of the names of two rivers, Indian Brahmaputra and Russian Moskva. The submarine launched variant of BrahMos has reportedly been tested but its limited range and requirement of rising to 40 meters depth to vertically launch the missile, may compromise its defensive capabilities. The Nirbhay, is a comedy of errors. India boasted that it would have an operational range of about 1,000 Kilometers but all its four tests so far have ended in failure. The fourth test of the missile took place on December 21, 2016 from Launch Complex-III of Integrated Test Range (ITR) at Balasore in Odisha.
Thus it is not surprising that the moment Pakistan announced the successful test of its SLCM Babur-III, Indian experts greeted the news with skepticism. According to BBC Hindi Service New Delhi correspondent, Faisal Mohammad Ali, "India has expressed doubts over Babar-III missile testing and questions are being raised by its defense experts". Major General (Retd) Karim of Indian Army has suddenly become a maritime expert and claims that the test appears to have been conducted in a lake or river rather than a submarine in the Indian Ocean.
The BBC report also cites some Indian media circles, which published the news that the test video televised by Pakistan was phony. They claim that in the video released by ISPR there appear to be two missiles, which gives the impression that the missile launch was created through computer graphics. To add insult to injury, the Indian media reports quoted by BBC states that the Indian Navy, which keeps an eye on such activities, did not observe any tests being conducted in the Pakistani waters. Contrarily, renowned analyst Chitrapu Uday Bhaskar, who is a retired Commodore of the Indian Navy, and is currently the Director of the Society for Policy Studies (SPS), an independent think-tank based in New Delhi, has expressed reservations at the undue criticism. He has declared the Babur III test a reality, stating that Pakistan is a responsible country and he does not expect it to Photoshop images to support a false claim.
Bhaskar believes that doubting Thomas on both sides of the divide would like to belittle each other's achievements. He however warns that instead of disparaging Pakistan, India should rather examine how Pakistan's capacity to develop such missiles would affect India. He also notes that China also recently pledged eight submarines to Pakistan, which will be a very complex challenge for India. Other skeptics point out that the real threat to India would be if Pakistan's second strike capability would include Sub launched ballistic missiles. There are some analysts who believe that after becoming a member of the MTCR, India and Russia are now planning to jointly develop a new generation of BrahMos missiles with 600 km-plus range and an ability to hit protected targets with pinpoint accuracy. Irrespective, Pakistan has to plan ahead to assimilate the threat and plan accordingly to maintain credible deterrence.
The writer is retired PAF Group Captain and a TV talk show host. Email: sm_hali@yahoo.com.