Brief News International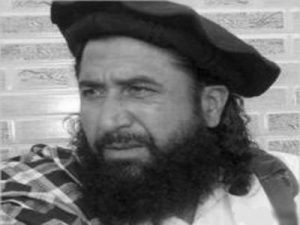 Taliban appoint Mullah Abdul Ghani Baradar as top negotiator for talks with US
Kabul (24 Jan. 2019) The Taliban have appointed a co-founder of the movement as the new head of their political office in Doha, where talks have been held with US officials seeking to end 17 years of conflict in Afghanistan. "The esteemed Mullah Abdul Ghani Baradar has been appointed … chief of the political office," Taliban spokesman Zabihullah Mujahid said in a statement released.
"This step has been taken to strengthen and properly handle the ongoing negotiations process with the United States," he added. The announcement comes as the insurgents said Thursday they had held four straight days of talks with US officials in Doha. It was not immediately clear if the negotiations were ongoing. The duration of the talks, described as "unprecedented" by analysts, has raised hopes of an imminent agreement that could pave the way to peace talks.
Baradar, formerly a number two of the group, helped Mullah Omar, who died in 2013, to found the Taliban movement. Arrested in Pakistan in 2010 in an operation then considered to have dealt a fatal blow to the movement, he was released last October after a first meeting in Doha — never confirmed by the United States — between the Taliban and Khalilzad. AFP.
As many as 100 Afghan security forces killed in Taliban attack
(21 Jan 2019) Attack on a military base and police training centre comes a day after an assault in Logar province that killed eight. Afghan officials say the death toll is at least 45, according to the Associated Press news agency, while others put it higher. Provincial Council Member Nafisa Selai Wardak said at least 126 members were killed in the attack that began Monday morning when a suicide bomber detonated his explosive-laden vehicle outside the base in Maidan Shahr, the capital of Wardak province. Another provincial council member, Khawanin Sultani, told The Associated Press on Tuesday that the attack also left more than 70 wounded.
This is no small matter
All is not well? This is no small matter. None other than Mullah Omar's son… "Earlier, Afghan media reported that a number of Taliban leaders in Pakistan have been arrested after their meeting with Pakistan army commanders."
Member of Taliban killed in Pakistan
Kabul, Jan 22, IRNA Afghan sources have announced that Mullah Yaghoub, son of former leader of Taliban and member of Quetta Shura Mullah Mohammad Omar, has been killed in Peshawar, Pakistan. According to sources, Mullah Yaghoub who came to Peshawar after resigning from Quetta Shura was injured and then killed by unknown armed people.Meanwhile, some other sources announced that he was kidnapped first and then killed. Taliban has not commented on this issue yet. Earlier, Afghan media reported that a number of Taliban leaders in Pakistan have been arrested after their meeting with Pakistan army commanders.
Over 1,000 Rohingya flee India for Bangladesh fearing crackdown
Activists ask India to honour principle of "non-refoulement" as Hindu far right calls for mass deportation of Rohingya. At least 1,300 Rohingya have crossed into Bangladesh from India since the start of the year, an official said on Wednesday, as fears of deportation to Myanmar spark an exodus.
New Delhi has faced sharp criticism for turning Rohingya people over to Myanmar in the past months, despite the members of the persecuted minority facing threats to their safety there, with the United Nations and rights groups accusing India of disregarding international law. India, which is not a signatory to the UN Refugee Convention, arrested 230 Rohingya in 2018 – the highest number in years – as Hindu nationalists called for the Rohingya to be deported en masse. "For the past year, the government of India has been making life difficult for the Rohingya refugees in India", Ravi Nair, of the South Asia Human Rights Documentation Centre (SAHRDC), told Al Jazeera. Nayana Bose, a spokeswoman for the Inter Sector Coordination Group (ISCG), which includes UN agencies and other foreign humanitarian organisations, said the pace of new arrivals to Bangladesh had increased since January 3.
As the INF Treaty Spat Heats Up, Russia Shows Off a Missile
What Happened: The Russian military presented its 9M729 ground-launched cruise missile the weapon at the center of a dispute between Moscow and Washington to a crowd of Russian and foreign officials on Jan. 23. With the show and tell, the Kremlin is aiming to demonstrate that the missile is not, as the United States has claimed, in violation of the Intermediate-Range Nuclear Forces (INF) Treaty. Russian officials said the 9M729 cruise missile, also known as the SSC-8, has a range of just 500 kilometers, which is within the restrictions imposed by the INF Treaty.
Why it Matters: Russia made the presentation of the 9M729 after the country's negotiators offered to provide the United States with more details as to why the missile did not infringe upon the INF Treaty, only for the United States to politely decline. Russia's case rests on a single number on an infographic that claims the range of the missile is less than 500 kilometers, but the United States has claimed that the missile traveled beyond this distance which would violate the INF Treaty during initial tests in 2010-2011.
The presentation appears to be part of Russia's broader information operations campaign geared toward the U.S. public and European states. The gambit also follows a joint session at the Russia-NATO contact group earlier this week, as well as conversations between delegates from Moscow and European leaders, to convince everyone that the Russian military are not, in fact, breaking INF rules. The 9M729, produced by Russian arms manufacturer NPO Novator, has been central to Washington's argument that Russia is not playing by the rules of the INF Treaty. If Russia doesn't meet 2 February 2019 deadline to comply with U.S. demands, the United States will pull out of the agreement.
Background/Context: As a result of alleged Russian violations of the INF Treaty, the United States has threatened to pull out of the pact unless Moscow fully adheres to the agreement by a Washington-imposed deadline in February. With negotiations so far proving to be unsuccessful, it appears that Washington will finally abandon the pact come next month. The Americans are basically interested in roping China in and universalise the INF Treaty because – like India plays a twin-threat excuse – they think think they've to also deter China.
China, Russia, Others Developing Super-EMP Bombs
A new Congressional report claims China, Russia, North Korea, and Iran are making nuclear bombs powerful enough to create super-electromagnetic pulse (EMP) waves that can destroy electronics over wide swaths of land.
According to The Washington Free Beacon, the countries have nuclear EMP weapons built into their military plans. "Nuclear EMP attack is part of the military doctrines, plans, and exercises of Russia, China, North Korea, and Iran for a revolutionary new way of warfare against military forces and civilian critical infrastructures by cyber, sabotage, and EMP," reads the report from the Commission to Assess the Threat to the United States from EMP Attack. "This new way of warfare is called many things by many nations: In Russia, China, and Iran it is called Sixth Generation Warfare, Non-Contact Warfare, Electronic Warfare, Total Information Warfare, and Cyber Warfare."
The nuclear bombs being developed, according to the report, could take out all electronics, ranging from computers and cell phones to entire electric grids, over several hundred miles. The EMP attacks would involve detonating nuclear weapons far above the ground, which would then send EMP pulses to the Earth and knock offline all electronics in their path. "A single nuclear weapon can potentially make an EMP attack against a target the size of North America," the report reads. "Any nuclear weapon detonated at an altitude of 30 kilometers or higher will generate a potentially catastrophic EMP." (Source: News max)
Ireland passes BDS bill banning Israel settlement goods Israel summons Irish Ambassador over the BDS bill
Ireland has advanced a bill which will prevent the sale of goods from Israel's illegal settlements in the occupied West Bank.
The lower house of the Irish parliament the Dail yesterday voted in favour of a bill which will ban the purchase of all goods and services from Israel's West Bank settlements, which are considered illegal under international law. The bill was previously passed through the parliament's upper house the Seanad before proceeding to the lower house and receiving a 78-45 majority in favour, Al Jazeera explained.
The bill officially known as the Control of Economic Activity (Occupied Territories) Bill still needs to pass several more stages before being signed into Irish law, but it is expected to progress given its broad base of support from Irish opposition parties.
Once approved, the law would see fines of up to €250,000 ($284,000) or five years in jail be handed down for those found guilty of importing or selling any goods or services originating in the Golan Heights, East Jerusalem or West Bank settlements, the Jerusalem Post reported.
Though estimates put the value of settlement-made exports to Ireland at between only $580,000 and $1.1 million annually, the symbolic value of the bill and its potential to influence other European countries to follow suit has been hailed as a victory by the Boycott, Divestment and Sanctions (BDS) movement. Mustafa Barghouti, the secretary-general of the Palestinian National Initiative party, said the bill is a "great victory for the BDS movement" and vowed that "we will seek to pass similar laws in a number of European countries in the near future".
Irish politicians also welcomed the move, with Irish Senator Frances Black tweeting: "Ireland will always stand for international law + human rights, & we're one step closer to making history. Onwards!" She added: "We have now united every opposition party behind this bill, because it is *not* a radical ask: we want to give effect to basic provisions of int [international] law & human rights."
However Israel has reacted with anger at the bill, summoning the Irish Ambassador to Israel, Alison Kelly, to be reprimanded.
In a statement, the Prime Minister's office said that "Israel is outraged over the legislation against it in the Dail which is indicative of hypocrisy and anti-Semitism". It added: "Instead of Ireland condemning Syria for slaughtering hundreds of thousands of civilians, Turkey for the occupation of northern Cyprus and the terrorist organizations for murdering thousands of Israelis, it attacks Israel, the only democracy in the Middle East. What a disgrace."
Meanwhile Israel's Foreign Ministry called the vote "an expression of pure hostility on the part of its initiators," adding: "This is a clear expression of obsessive discrimination that should be rejected with disgust."
Ireland has been a long-time supporter of the BDS movement. In October, Ireland's national broadcaster RTÉ announced that it will not sanction any staff members who refuse to travel to Israel for the Eurovision Song Contest, due to be held in Tel Aviv in May. RTÉ's decision came after the Ireland-Palestine Solidarity Campaign (IPSC) called for a boycott of the competition "due to Israel's oppression of the Palestinian people".
Other Irish organisations have also expressed support for BDS, with the Dublin City Council voting in April to back the movement. In March, students at one of the country's most prestigious universities Trinity College Dublin voted to support BDS, meaning the Students Union will support the movement and "comply with the principles of BDS in all union shops, trade, business and other union operations".
US and Israel formally quit UNESCO
UNESCO's turn: Washington & Tel Aviv ditch international body over 'anti-Israel bias'
The US followed by Israel has left UNESCO, citing a "pro-Palestinian bias" allegedly persisting within the agency. Recently, Washington has been eager to ditch any institutions and deals which supposedly harm its interests. The decision of the US took effect late Monday, closely followed by Tel Aviv, which kicked in on the first day of 2019.
The withdrawal of the US and Israel from UNESCO is hardly surprising, as both have had long-standing tensions with the agency. Washington's move was made public in October 2017 when it announced the withdrawal, citing "concerns with mounting arrears at UNESCO, the need for fundamental reform in the organization, and continuing anti-Israel bias at UNESCO."
A similar evaluation was produced by Israeli officials, who have repeatedly made accusations against the UN cultural body. "It is corrupted and manipulated by Israel's enemies, and continually singles out the only Jewish state for condemnation.
We are not going to be a member of an organization that deliberately acts against us,"Israeli Ambassador to the UN Danny Danon told The Times of Israel. Leaving any international organization that does not serve the US' and often Israel's interests appears to be a trend in Washington under the Trump administration.
U.S. Ambassador threatens German firms over Russian pipeline
The US ambassador to Berlin, Richard Grenell, has sent threatening letters to German companies working on the Nord Stream 2 pipeline, according to a German newspaper. Grenell reportedly warns of possible sanctions. German companies building the Nord Stream 2 pipeline between Germany and Russia received letters from US Ambassador Richard Grenell warning them of "a significant risk of sanctions" if they did not pull out of the project, Germany's mass-circulation Bild am Sonntag has reported.
The large pipeline is set to deliver gas from northwestern Russia to northern Germany under the Baltic Sea and effectively double the amount of gas Germany imports from the country. The US opposes the project over fears that the gas link would tighten Russia's control of Europe's energy supply and diminish the importance of gas transit countries such as Ukraine. US companies are also keen to sell gas obtained by fracking to many European countries.
'Clear message' from Washington
In the letter cited by Bild am Sonntag, Grenell wrote that the pipeline would make Europe dependent on Moscow and increase the threat of Russian interventions. "We emphasize that companies involved in Russian energy exports are taking part in something that could prompt a significant risk of sanctions," the ambassador wrote. The paper also quoted a Grenell spokesman who said that the letter should not be seen as a threat, but as a "clear message of US policy."
In November, the US ambassador to the EU had warned that US President Donald Trump has "many, many other tools" to "curb and stop the project" if Berlin stayed adamant. "We have not deployed the full set of tools yet that could significantly undermine if not outright stop the project," Ambassador Gordon Sondland said, according to the Reuters news agency.
Brexit vote: British Parliament rejects Theresa May's Brexit deal
January 15: LONDON With just 73 days to go until Britain is scheduled to leave the European Union, lawmakers Tuesday overwhelmingly rejected by a vote of 432 to 202 the withdrawal deal painstakingly negotiated between Prime Minister Theresa May and her European counterparts.
The landslide vote was pure humiliation for a British leader who has spent the past two years trying to sell her vision of Brexit to a skeptical public, and her failure raised serious questions about how and if Britain will leave the E.U. as promised on March 29. Hardcore Brexiteers, such as former foreign secretary Boris Johnson, cheered the result as increasing the chances of Britain leaving the European Union with no deal and no compromises or with a much, much better deal than May or E.U. leaders say is realistic. At the same time, those who want to see a second referendum on Brexit, and who want to stay in the union, think May's loss gets them closer to their goal.
British PM Theresa May survives no-confidence vote
Parliament members voted 325 to 306 against the motion called by Jeremy Corbyn, leader of the main opposition Labour Party, who had earlier urged May to resign.
It was expected that May would survive the vote after she secured the backing of her own party's rebels and the small Northern Irish Democratic Unionist Party (DUP), which props up her minority government.
"I am pleased that this House has expressed its confidence in this government tonight," May said, welcoming the result and vowing to continue to "deliver on the result of the [Brexit] referendum".
"My government will continue its work to increase our prosperity, guarantee our security and to strengthen our union."
"We have a responsibility to identify a way forward that can secure the backing of the House," she said.
Indian MPs pass contentious citizenship bill that excludes Muslims
(AFP January 08, 2019) India's lower house passed legislation that will grant citizenship to members of certain religious minorities but not Muslims, sparking protests in the country's northeast. The bill covers select groups including Hindus, Christians and Sikhs who moved from Bangladesh, Pakistan and Afghanistan and who have lived in India for at least six years. Muslims are excluded, in what critics say is a transparent pitch by Hindu nationalist Prime Minister Narendra Modi to voters as India gears up for elections due by May.
The legislation, which still needs approval in the upper house, sparked a second day of protests on Tuesday in the northeastern state of Assam, where millions have settled in recent decades after fleeing neighbouring countries. Demonstrators in the state are angry about the bill not because it excludes Muslims but because it grants citizenship to settlers from elsewhere, accusing the migrants of taking away jobs from indigenous groups.
The hilly state of 33 million people known for its tea plantations has been plagued for decades by tensions between tribal and ethnic indigenous groups and settlers from outside the region. Last year the Assam government published a draft citizens' register that left off four million people unable to prove they were living there before 1971, when millions fled Bangladesh's war of independence. A deadline to provide documents to be included in the registry passed on December 31, and the final list is due to be published on June 30.
A small party in the BJP-led coalition in Assam, the Asom Gana Parishad (AGP), walked out of the alliance in protest at the bill, saying it would lead to an influx of Bangladeshi Hindus.
Al Shabad attack on Kenya nerobi DusitD2 hotel – 21 dead
15 Jan. 2019 : An upscale Nairobi building complex has been attacked by terrorist group al-Shabaab. For Kenyans, militant group al-Shabab is a deadly threat that won't back down (NAIROBI, Kenya) Extremists stormed a luxury hotel in Kenya's capital, setting off thunderous explosions and gunning down people at cafe tables in an attack claimed by Africa's deadliest Islamic militant group. A police officer said at least 21 people had died. "It is terrible. What I have seen is terrible," said Charles Njenga, who ran from a scene of blood, broken glass, burning vehicles and pillars of black smoke.
Al-Shabab the Somalia-based group that carried out the 2013 attack at the nearby Westgate Mall in Nairobi that left 67 people dead claimed responsibility for the carnage at the DusitD2 hotel complex, which includes bars, restaurants, offices and banks and is in a well-to-do neighborhood with many American, European and Indian expatriates.
Kenya has been a target for al-Shabab since October 2011, when it sent its army into Somalia to fight the jihadist group.
China makes history as the first to land a spacecraft on the far side of the moon
The Chang'e 4 mission launched in early December. It took the spacecraft three days to travel to the moon, where it spent the last few weeks in orbit preparing for touch down on the Von Karman crater. Landing on the far side is a technical challenge, as there is no direct way to communicate with the spacecraft as it nears its target. China successfully landed the Chang'e 4 spacecraft on the far side of the moon on Thursday morning, Beijing time, according to state news agency Xinhua, becoming the first in history to touch the lunar surface unseen by those on Earth. The Chang'e 4 mission launched in early December. It took the spacecraft three days to travel to the moon, where it spent the last few weeks in orbit preparing for touch down on the Von Karman crater. The crater is a relatively flat spot on the moon's far side.
Burning fossil fuels contributes most to global oxygen drop
(Source:Xinhua) Burning fossil fuels is the largest contributor to the declining level of oxygen in the atmosphere, according to the latest research by Chinese scientists. Scientists from Lanzhou University in northwest China's Gansu Province studied fossil fuel oxygen consumption, human and livestock respiration, and fire. They found fossil fuel combustion comprised 60 to 80 percent of total oxygen consumption over the past century. It is estimated that the world's oxygen concentration will drop from its current level of 20.946 percent to 20.825 percent as the annual atmospheric oxygen consumption increases sharply to 100 billion tonnes by 2100.
Huang Jianping, director of the research team, appealed for focusing more on atmospheric oxygen changes as well as immediate and cooperative actions against the declining trend. According to Huang, although the oxygen deficit has not yet posed a clear threat to human health, it is foreseeable that the environment will significantly change if the trend continues. "We must do more to promote the output of oxygen and reduce its consumption, such as by using more green energy. It is also pivotal to reverse this trend through the combined efforts and cooperation of all countries," Huang said.
The research findings have been published in the latest issue of Science Bulletin .
Sanctions? Russian economy to overtake Germany's by 2020
Despite years of Western sanctions, Russia will become the world's fifth-largest economy as early as next year, surpassing Germany and the UK, multinational bank Standard Chartered said in its long-term growth forecasts.
In a report outlining projections about the world economy up until 2030, the bank said that China is likely to unseat the US to become the world's biggest economy at some point in the next year, when measured by a combination of purchasing-power-parity (PPP) exchange rates and nominal gross domestic product. It will be joined by the US, India, Japan, and Russia in the top five.
The top 10 countries will also include Germany, Indonesia, Brazil, Turkey, and the UK.
"By 2020, a majority of the world population will be classified as middle class. Asia will lead the increase in middle-class populations even as middle classes stagnate in the West," said Standard Chartered researcher Madhur Jha.
The report predicted that Asian economies will grow significantly in the next decade, taking seven of the top 10 spots on the list of the world's biggest economies by 2030.
Last week, the World Bank said in its economic outlook that it expects an increase in the growth rate of Russia's GDP to 1.8 percent in 2020 and 2021. The bank reported that the Russian economy expanded at a 1.6-percent pace last year, experiencing "relatively low and stable inflation and increased oil production" despite the tightened economic sanctions.
The International Monetary Fund (IMF) has raised its forecast for Russia's GDP growth in 2019 to 1.8 percent. The positive impact of rising world oil prices on the Russian economy would outweigh the negative effect of Washington's sanctions, it said.
Meanwhile, the official figures from the Federal Statistics Office showed that Europe's largest economy, Germany, slowed sharply in 2018. It grew by 1.5 percent last year, its slowest rate since 2013. A weaker global economy and problems in the car industry have been cited as contributing to the slowdown. 'Courtesy RT NEWS)
New York breaks tourism record in 2018
NEW YORK: A record-breaking 65.2 million tourists visited New York in 2018, its tourist board said Wednesday, with British people particularly keen to visit the Big Apple from overseas.
According to new figures from NYC & Company, around 51.6 million Americans and 13.5 million foreign tourists visited the city last year compared to 13.1 overseas visitors in 2017.
Britons topped the list of overseas visitors, with 1.24 million, followed by China (1.1 million), Canada (1 million), Brazil (920,000) and France (807,000).
New York ranked the 6th most-visited city in the world for foreign tourists, according to Mastercard's annual Global Destination Cities list published in September, based on a projected 13.1 million visitors.
Bangkok topped that list, ahead of London, Paris, Dubai and Singapore.
The US's financial capital, where tourism employs over 390,000 people, hopes to break records again in 2019 with a predicted 67 million visitors.
One event expected to draw people in is June's Gay Pride, which will mark the 50th anniversary of the Stonewall riots, emblematic in the fight for LGBT rights. — AFP
Mexico pipeline explosion: 73 killed and 74 hurt after fuel theft
Mexican President Andres Manuel Lopez Obrador has launched a major crackdown on fuel theft, which the government said cost the country more than £2bn last year.
At least 73 people have died and 74 others injured after a pipeline breached by fuel thieves exploded triggering a massive fire in central Mexico. Hundreds of people had been trying to fill up containers at the time of the blast in Hidalgo state, 60 miles north of Mexico City. Footage from the scene showed flames and smoke soaring into the night sky as people screamed for help. The pipeline, in the town of Tlahuelilpan, blew up after thieves drilled an illegal tap, according to state oil company Petroleos Mexicanos (Pemex). The explosion was one of the worst in recent history in a country that has suffered hundreds of illegal breaches of its network of oil and gas pipelines.
US destroyer enters Black Sea 'to support regional partners'
(19 Jan, 2019) The destroyer USS Donald Cook has entered the Black Sea less than two weeks after another US Navy vessel was deployed there. Moscow says it will watch the actions of the US ship closely. The Arleigh Burke-class guided-missile destroyer was sent to the Black Sea to "conduct maritime security operations and enhance regional maritime stability," the US 6th Fleet said in a statement on Saturday, adding that it would strengthen the "naval capability" of NATO allies and partners in the region. "The United States and the US Navy continue to stand alongside our allies and partners in support of shared regional interests and maritime stability," said Cmdr. Matthew J. Powel, commanding officer of the Donald Cook. "Our arrival into the Black Sea will showcase the Navy's interoperability in pursuit of common security objectives in this region."
It is the second such deployment in less than two weeks. Earlier this month, the Whidbey Island-class dock landing ship USS Fort McHenry was deployed to the Black Sea where its crew trained with sailors from the Romanian Navy. The US Navy statement said that the US military vessels' "routine" deployment to the Black Sea is in full accordance with international law.
The Russian Navy dispatched a patrol vessel to monitor the actions of the US destroyer as it entered Black Sea waters, the Defense Ministry said in a statement. It also used additional "electronic and technical means" to monitor the situation. Under international law, US ships are allowed to stay in the waters of the Black Sea for no more than 21 days, the ministry said.
Philippines church bombings; 20 Killed
(Sunday 27 Jan, 2019) At least 20 people have been killed and dozens more injured after two bombs exploded during a Sunday Mass near a Roman Catholic cathedral in the Philippine island of Mindanao.
The first blast that took place outside Jolo cathedral was followed by a second explosion just after emergency services arrived at the scene to treat the wounded, security officials told AP. At least 19 people were killed and 48 others wounded in dual explosions, Philippine National Police chief Oscar Albayalde said. According to unofficial reports, casualties included both troops and civilians.
While no group has claimed responsibility for the attack, the Philippines armed forces have long been fighting the Abu Sayyaf terrorists on the island of Mindanao. Sunday morning explosions seem to resemble the tactics previously used by the Islamic State-linked militant group to inflict mass casualties.
34 dead and hundreds missing in Brazil dam collapse
By Dakin Andone, Amir Vera and Marcia Reverdosa
São Paulo, Brazil (CNN) : The dam's breach flooded parts of the southeastern state of Minas Gerais with mining debris and mud, which covered the city of Brumadinho, according to footage from CNN affiliate Record TV. State Gov. Romeu Zema on Saturday declared three days of mourning, according to a release from the government of Minas Gerais. He also thanked all agencies who have come to help during the catastrophe. An aerial view shows a collapsed bridge after flooding from a dam collapse Friday 25th Jan. in southeast Brazil. The civil defense agency and the fire department confirmed 366 people were found and 256 are missing. The fire department also said 23 people are in the hospital and four have been discharged.
Qatar confirms it will no longer fund Hamas salaries
GAZA CITY: Qatar said on Saturday 25 Jan. it will no longer fund salaries of Hamas employees in Gaza but will still give aid to poor families, after the Palestinian enclave's Islamist rulers refused to accept wage payments over conditions allegedly attached by Israel. We "will not pay the salaries of the Hamas employees", said Qatar's ambassador to the Gaza Strip Mohammed al-Emadi. An informal deal between Israel and Hamas in November had seen Qatar agree to send $90 million through six monthly payments to Gaza, in exchange for relative calm along the Israeli border, which has been rocked by Hamas-backed protests since March 2018.
The first two monthly payments of $15 million were disbursed and went mainly to paying salaries of around 40,000 Hamas civil servants, while around a third of each monthly payment helped impoverished Gazans. But the deal became a major bone of political contention in Israel whose territory is used for delivery of the cash and also in Gaza. "The tension was very high on Hamas … internally and on the Israeli government the tension also was very high from the opposition," said Emadi. Impoverished Gazans will still receive funds. 94,000 families in the Gaza Strip started receiving new $100 payments from Qatar. (Courtesy Dawn News)
Death toll from Indonesia floods, landslides climbs to 68
JAKARTA: At least 68 people have been killed and thousands were forced to flee their homes after floods and landslides hit the island of Sulawesi, Indonesia, an official said on Saturday 25 Jan. 2019. Some 6,700 people in 14 districts have been evacuated and are now living in shelters, schools, tents or mosques. The number of the evacuees has doubled from Friday after the disaster mitigation officials managed to get access to previously isolated districts and update the figures. Six people are still declared missing after the disaster. "Many evacuees have started to go home and clean up their house because the rain is no longer intense today," head of local disaster mitigation agency Syamsibar, who like many Indonesians goes by one name, told AFP. Gowa district was the worst hit with at least 45 people found dead. Local government have set up public kitchens and emergency medical clinics for the displaced people and aid has started pouring into the affected districts, Syamsibar said. Water has started to recede and access to transportation has slowly returned to normal.