Brief News International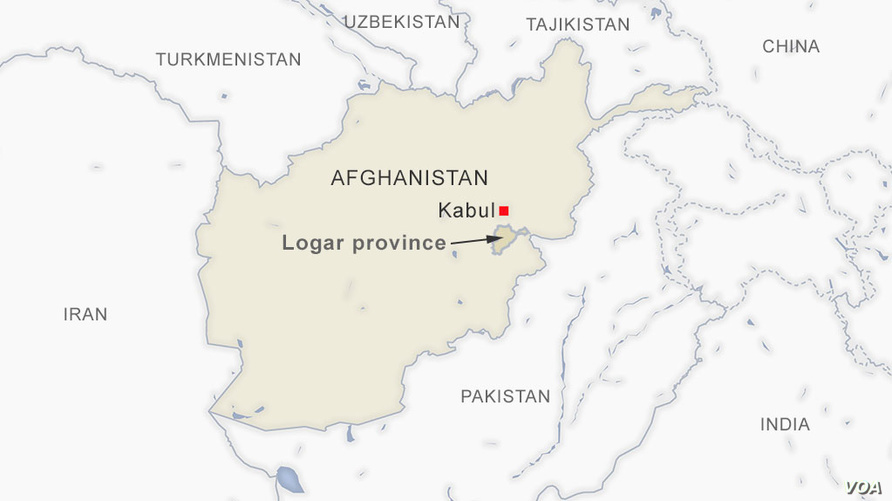 Afghanistan: Intelligence agency must release human rights
defenders who exposed paedophile ring
Amnesty International (25 November 2019)
Afghanistan's top intelligence agency must immediately release two human rights defenders it detained after they exposed alleged sexual abuse against children, Amnesty International said . Musa Mahmudi and Ehsanullah Hamidi, both well-known human rights defenders from Logar province, were arbitrarily detained by the National Directorate of Security (NDS) on 21 November 2019 when they were on their way to meet with the European Union ambassador in Kabul.
The two human rights defenders began receiving threats, including from local officials in Logar, on Facebook after they gave interviews to The Guardian and Afghanistan's TOLO News about the existence of a paedophile ring in the area. The human rights defenders uncovered more than 100 videos of the alleged abuse. Some of the victims of abuse have been murdered, according to The Guardian.
"This is the latest case where human rights defenders have been targeted by the authorities for carrying out their important work. Faced with threats from both the state and non-state actors, they are operating in some of the most hazardous conditions anywhere in the world. There is impunity for attacks on these brave defenders, who have little to no protection."
One day before he disappeared, Musa Mahmudi told a fellow Afghan human rights defender that he feared for his safety and that the NDS was planning to arrest him. He added that he was worried that he was under surveillance. Musa Mahmudi said that he had also received death threats, accusing him of "dishonouring the people of Logar."
In August 2019, Amnesty International published a briefing entitled, "Defenceless Defenders: Attacks on Afghanistan's Human Rights Community," where the organization detailed how the Afghan government has persistently failed to investigate attacks on human rights defenders sometimes accusing them of 'fabricating' their claims, declining to offer them protection; telling them to arm themselves instead.
——————————————————————————————————————————
US warships sail in disputed South China Sea amid tensions
(22 Nov.) Navy warships have sailed near islands claimed by China in the disputed South China Sea twice in the past few days, the United States military told Reuters on Thursday, at a time of tension between the world's two-largest economies.
The busy waterway is one of a number of flashpoints in the US-China relationship, which include a trade war, US sanctions, Hong Kong and Taiwan.
The US Navy regularly vexes China by conducting what it calls "Freedom of Navigation Operations" by ships close to some of the islands China occupies, asserting freedom of access to international waterways.
On Wednesday, the littoral combat ship Gabrielle Giffords travelled within 12 nautical miles (22.2 kilometres) of Mischief Reef, Commander Reann Mommsen, a spokeswoman for the US Navy's Seventh Fleet, told Reuters.
On Thursday 21 Nov., the destroyer Wayne E Meyer challenged restrictions on innocent passage in the Paracel Islands, Mommsen said.
"These missions are based in the rule of law and demonstrate our commitment to upholding the rights, freedoms, and lawful uses of the sea and airspace guaranteed to all nations," she added.
'Indisputable sovereignty'
China's military confirmed that the two US warships had sailed through the contentious waterway and said it had tracked the passage of the American ships. "We urge (the United States) to stop these provocative actions to avoid any unforeseeable accidents," the spokesman for China's Southern Theatre Command said in a statement.
"China has indisputable sovereignty over the South China Sea islands and its surrounding area."
(SOURCE: REUTERS NEWS AGENCY)

——————————————————————————————————————————
Russian warship 'Marshal Ustinov' arrives in Cape Town
for first-ever joint drill with Chinese, South African navies
(24 Nov, 2019) The Slava-class missile cruiser 'Marshal Ustinov' of the Russian Navy's Northern Fleet has arrived at one of the world's southernmost ports, South Africa's Cape Town. It will take part in a joint exercise also involving China.The cruiser and two support ships reached South Africa's co-capital after an almost five-month, 25,500-nautical mile (47,200 km) voyage from its home base in Severomorsk. The flotilla made stops in Algeria, Egypt, Turkey, Greece, Cyprus, Cape Verde and Equatorial Guinea, and took part in several sea exercises before reaching its South African destination on Sunday 24 November.
The People's Liberation Army Navy (PLAN) of China has dispatched the Type 054A frigate Weifang for the joint exercise while the South African Navy will be represented by the Valour class frigate Amatola. The MOSI maneuvers, the first ever involving the three nations, are scheduled to kick off on Monday next week and last till early December.
——————————————————————————————————————————
Israeli forces have killed a top Islamic Jihad commander
in an air raid on his home in Gaza City
In response to the rocket barrage, Israel launched dozens of air raids on Gaza. So far, 32 Palestinians have been killed in the bombardment, according to health officials and medics.
Thursday, November 14
Gaza ceasefire agreed: Egyptian and Islamic Jihad sources tell AFP
A Gaza Strip ceasefire has been agreed and came into effect at 5:30am local time (03:30 GMT) on Thursday, an Egyptian source and a senior Islamic Jihad official told AFP.
Israeli raid in Gaza kills six civilians – medics, residents
Six members of a Palestinian family were killed in an Israeli air attack on the Gaza Strip on Thursday 14 Nov., all of them civilians, medical officials and residents said, bringing the death toll in the territory from a 48-hour surge in fighting to 32.
Palestinian death toll rises to 26: Gaza ministry
The death toll from Israeli attacks in the Gaza Strip has surged to 26 Palestinians, including a seven-year-old boy and two other minors, the Gaza Health Ministry said. More than 80 people have also been injured since the fighting began early on Tuesday, the ministry added.
Turkey 'strongly' condemns Israeli attacks in Gaza
Turkey has denounced Israeli attacks in Gaza Strip, calling on the country to stop its state policy of aggression. "Israel has massacred many innocent Palestinian brothers in the attacks it has carried out in Gaza since yesterday. We strongly condemn these attacks," the Foreign Ministry said in a statement.

——————————————————————————————————————————
Iranian scientists have developed more sophisticated centrifuges
Iran is systematically distancing itself from the restrictions imposed under the 2015 nuclear deal. Curiously, it is doing this openly, even announcing in advance. Fordow's reactivation is a defining moment. Fordow is an advanced uranium enrichment plant. Iranian scientists have developed more sophisticated centrifuges during the period since 2015, which are not being used. US has lost the ground to insist on Iran's compliance since it has exited the 2015 deal. European powers are also on the defensive since they have been unwilling to fulfil their own commitments under the deal. Eve if they take the issue to the UNSC, Russia and China are unlikely to agree to impose UN sanctions against Iran.
——————————————————————————————————————————
Iran exceeds authorised heavy water reserves: IAEA
By Agence France-Press | November 19, 2019
The UN's nuclear watchdog said that Iran's stock of heavy water for reactors has surpassed.
The International Atomic Energy Agency said in a statement that Iran's heavy water production plant.
Heavy water reactors can be used to produce plutonium for nuclear weapons.
VIENNA: The UN's nuclear watchdog said that Iran's stock of heavy water for reactors has surpassed the limit set under its agreement with world powers. The International Atomic Energy Agency said in a statement that Iran's heavy water production plant was in operation and that its stock of heavy water reserves was 131.5 tonnes, above the 130-tonne limit.
In Vienna, an IAEA spokesperson said: "On 17 November, the Agency verified that the Heavy Water Production Plant (HWPP) was in operation and that Iran's stock of heavy water was 131.5 metric tonnes."
Heavy water is not itself radioactive but is used in nuclear reactors to absorb neutrons from nuclear fission.
Heavy water reactors can be used to produce plutonium for nuclear weapons as an alternative to enriched uranium.
It was the first time the agency has recorded a volume greater than the level agreed upon as part of the Joint Comprehensive Plan of Action (JCPOA) reached in 2015 with Britain, China, France, Germany, Russia, the United States and the European Union.
The US unilaterally withdrew from it last year, after which Iran began reducing its commitments in a bid to win concessions from those still party to the accord. In Washington, Secretary of State Mike Pompeo said the US will lift sanctions waivers on Iran's Fordow nuclear plant, citing the resumption of uranium enrichment activities at the site already announced by Tehran.
"The United States will terminate the sanctions waiver related to the nuclear facility at Fordow effective December 15, 2019," Pompeo told a news conference.
Earlier this month, the IAEA said that uranium particles had been detected at an undeclared site in Iran. The report also confirmed that Iran has ramped up uranium enrichment in breach of the 2015 deal, feeding uranium hexafluoride gas into previously mothballed enrichment centrifuges at Fordow, an underground plant south of Tehran.
That allows for the production of the most fissile isotope, Uranium 235.
Since September, Iran has also been producing enriched uranium at a facility in Natanz. It has exceeded a 300 kilogramme limit on stocks of enriched uranium and has breached a uranium enrichment cap of 3.67 percent. Iran has always insisted that its nuclear programme is exclusively peaceful and that acquiring nuclear weapons would be contrary to Islamic principles.
——————————————————————————————————————————
Russia & Iran launch construction of new reactor at Bushehr nuclear power plant
Works on the second stage of Iran's Bushehr nuclear power plant (NPP) officially kicked off in the country as concrete was poured for a new reactor base. "Nuclear power provides reliable electricity…and each power plant saves us 11 million barrels of oil or $660 million per year," said Ali Akbar Salehi, head of the Atomic Energy Organization of Iran.
"In a long term vision until 2027-2028, when these projects are finished, we will have 3,000 MW [megawatts] of nuclear plant-generated electricity," he added.
The new reactor is one of two officially under construction since 2017 and is located about 750 kilometers south of Tehran.
Russia's state atomic energy corporation Rosatom is carrying out the construction project for the second stage of the NPP, building the second and third power units. Last year, Rosatom began preparations for pouring concrete at the site.
The Bushehr plant is the first nuclear power facility in the Middle East. Tehran estimates that each 1,000 MW reactor will save Iran 11 million barrels of crude annually. It is eyeing several ways to spend the additional megawatts, including powering a water desalination plant in Bushehr province.
Russia and Iran signed a contract for the expansion of Bushehr in 2014, a year after Russian specialists commissioned the plant's first reactor. The contract includes an option for six more reactors, which could be built at other sites sometime in the future. The Bushehr project was launched in 1975 under the Shah Mohammad Reza Pahlavi government, but it ground to a halt after the Islamic Revolution of 1979 when German contractors withdrew. Russia's nuclear construction company Atomstroyexport took over the project in the 1990s. (Source: RT NEWS)
——————————————————————————————————————————
CPFTA second phase implementation comes into effect from December 1st 2019
BEIJING, Dec 01 (APP):The second phase of China-Pakistan Free Trade Agreement (CPFTA) has come into the effect from (Sunday 1st Dec. 2019) allowing the Pakistani manufacturers and traders to export around 313new products on zero duty to the Chinese market. The two countries have completed all the legal procedures and formalities to start the implementation of the agreement from today," well-informed sources confirmed here. Both Pakistan and China signed a protocol for the implementation of the agreement during the last visit of Prime Minister Imran Khan to China, under which, Pakistan has got the export concession on 313 new items.
Pakistan is already enjoying zero duty on export of 724 products to China under the first FTA signed between the two countries in 2006. After the implementation of the second FTA, Pakistan has been allowed to export a total of 1047 products to China on zero duty. The new facility will particularly benefit the textile sector to enhance its export to China as textile exports to China will virtually be duty-free. There are a number of other items particularly leather and agriculture products as well as confectionery and biscuits etc which Pakistani manufacturers can export to China.
While commenting on the positive impacts of implementation of the second phase of the trade agreement, the sources informed that after the implementation, Pakistan can now increase its export around US$ 1 billion in the short term while the export of these items are likely to touch US$ 4-5 billion in the medium term after setting up a new industry in the special economic zones being constructed in Pakistan under China-Pakistan Economic Corridor (CPEC) flagship project.
After this agreement, Pakistan can enhance its exports to China up to US$ 10 billion in the next few years as the volume of the Chinese import market is around US$ 64 billion.
The per capita income in China is around US$ 10,000 while buying capacity of the people is increasing gradually.
China has organized import expos as it wants to import quality products from different countries including Pakistan. If our traders actively participate in different trade fairs in China to market their goods, they can get import orders with good price.
Regarding further benefits, sources said, now not only Pakistani manufacturers can enhance exports of different goods to China but the Chinese manufacturers who are interested to shift industry to Pakistan owing to cheaper labour and other resources, can export goods to China and other countries in the world.
Pakistan has already signed FTA with Sri Lanka, Malaysia and Preferential Trade Agreement (PTA) with Indonesia under its trade liberalization policy to enhance its exports.
There are active discussions to sign FTA with South Korea in a bid to provide more and more access to Pakistani manufacturers to the new markets. China has already become the second-largest export destination of Pakistani traders after the US. The present government has resolved export rebate issue and started the disbursement to traders for which the finance ministry is allocating funds while it is giving subsidy to exporters on electricity and gas.
The State Bank of Pakistan has also increased funds limits for the traders and manufacturers under export refinance scheme which will help increase the exports.
Regarding the impact of cooperation in the agriculture sector between the two countries, sources said that China has imposed a strict quality control system on food-related items. Chinese experts inspect and qualify the manufacturing facility before allowing imports. China also imposed quota and Pakistani traders can benefit from it if they achieve all the standards.
A quota of 350k tons yarn, 300k tons sugar and 200 tons rice respectively was given by China under US$ 1 billion zero percent import tariff facility and exporters are actively availing this opportunity. "We want to complete the quarantine procedures of wheat and tobacco to be able to export these products to China." Currently, cotton yarn, copper, rice, chromites nephrite, seafood, and ethylene alcohol are main products being exported to China.
——————————————————————————————————–

China unveils world's largest shipbuilder
By : Pravin Sawhney | Source:Global Times (26 Nov 2019)
China State Shipbuilding Corporation Limited (CSSC) was officially unveiled in Beijing, becoming the world's largest ship maker. It now has 147 scientific research institutions, enterprises and listed companies, with total assets of 790 billion yuan ($112.41 billion) and 310,000 employees.
CSSC comes after a long-anticipated merger between two Chinese, state-owned ship-building enterprises (SOEs), the China Shipbuilding Industry Company and the China State Shipbuilding Corporation.
Being able to design and build ships and marine equipment of international technical standards, the new company is expected to lead China in becoming a strong, global shipbuilder. CSSC has three main aims, thepaper.cn reported. One is to become the main force for researching, designing, manufacturing, testing and safeguarding the supply of China's naval armament, including aircraft carriers and nuclear-powered submarines.
Its second goal is to lead China in following a ship-development path of self-reliance and independent innovation.
Finally, the company is a leader and participant of China's deepening reform and innovation in SOEs, and looks to establish a competitive industrial development system on a global level.
——————————————————————————————————–
US Develops Bacteria Strains to Detect Bombs Hidden Underground Raytheon
WASHINGTON (Sputnik) US soldiers may one day detect buried explosive by first dispersing modified bacteria in a suspect area and observing the ground with drones using a dual-microbe system, Raytheon disclosed in a press release.
"Under a contract from the US Defence Advanced Research Projects Agency [DARPA], Raytheon and partner Worcester Polytechnic Institute will program two bacterial strains to monitor ground services for explosive materials," the release said.
The first strain will detect the presence or absence of explosives buried underground, the release said. If the first strain detects explosives, the second strain will produce a glowing light on the ground's surface.
Remote cameras or unmanned aerial vehicles can then be used to survey large areas for the telltale luminescence, the release added.
"We already know that some bacteria can be programmed to be very good at detecting explosives, but it's harder underground," principal investigator for the Bio Reporters for Subterranean Surveillance program at Raytheon BBN Technologies Allison Taggart said. "We're investigating how to transport the reporting bacteria to the required depth underground, and then pushing the luminescence up to the surface so it's easily visible."
The difficulty involved in detecting buried improvised explosive devices (IEDs) makes them some of the deadliest weapons targeting service members of US and partner nations in counterterror operations.
——————————————————————————————————————————

US warns Egypt of sanctions over Russian warplane purchase
Trump administration sent letter to Egypt warning of possible sanctions over Cairo's plans to buy Russian jets.
By Nick Wadhams: The US sent a letter to Egypt's government warning of possible sanctions over Cairo's decision to move forward with plans to buy Russian jets, according to an official familiar with the decision.
According to the person, the letter said that any major new arms deal with Russia would "complicate" future US defence transactions with and security assistance to Egypt. The letter, sent by Secretary of State Michael Pompeo and Defence Secretary Mark Esper, is an unusual rebuke of a close Middle Eastern ally. The Trump administration has worked to build close ties with Egyptian President Abdel-Fattah el-Sisi.
The US has long been a major provider of weaponry to Egypt but Russia has been aggressively expanding its influence in the Middle East, sending forces to bolster Syrian President Bashar al-Assad in his nation's civil war, securing access to an Iranian air base and building ties with NATO member Turkey.
The letter from Esper and Pompeo was reported earlier by the Wall Street Journal. (SOURCE: BLOOMBERG)
——————————————————————————————————————————
Libya's Khalifa Haftar declares 'no-fly zone' over Tripoli
Internationally recognised government in Tripoli says any threat to civil aviation is crime under international law.
Libya's renegade military commander Khalifa Haftar has declared a "no-fly zone" in the skies over the capital, Tripoli, drawing a warning from the country's internationally-recognised government. The announcement was made on Saturday 30 Nov. by Ahmad al-Masmari, a spokesman of Haftar's self-styled Libyan National Army (LNA), which has been fighting for months to take Tripoli from the Government of National Accord (GNA) and its allied forces. "Today we declare a no-fly zone, where flying is totally prohibited without prior coordination with the General Command of the armed forces," al-Masmari told a news conference, adding that Mitiga, Tripoli's only functioning airport, was exempt for humanitarian reasons. The airport has repeatedly been struck during the Tripoli offensive by artillery fire and air raids blamed on Haftar's forces, which are currently embroiled in a stalemate with the pro-GNA forces in Tripoli's southern outskirts.
——————————————————————————————————————————
BJP extremists launch attack on Sikh MP in UK
LONDON: Britain's first turban-wearing Sikh parliamentarian Tanmanjeet Singh Dhesi has said members of the Bahartya Janata Party (BJP) and Rashtarya Savic Sinha (RSS) are threatening him and campaigning against him in general election campaign because he spoke up for human rights of Kashmiris and other persecuted communities in India and elsewhere.
Britain's first turban-wearing Sikh parliamentarian Tanmanjeet Singh Dhesi has said
members of the Bahartya Janata Party (BJP) and Rashtarya Savic Sinha (RSS) are
Threatening him and campaigning against him in general election
campaign because he spoke up for human rights of Kashmiris and other persecuted communities in India and elsewhere.
Tanmanjeet Singh Dhesi became the first Labour MP three years to take oath in parliament wearing Sikh turban. The Sikh MP has come under attack from Indian government supported group called Overseas Friends of BJP (OFBJP), headed by its leader Kuldeep Shekhawat. The BJP and RSS's front group has attacked 50 Labour MPs for supporting the people of Kashmir and demanding right of self-determination for them.
BJP and RSS activists have leafleted against Tan Dhesi MP in Slough urging Hindu voters not to vote for the Sikh MP just because he spoke many times for the rights of Muslims in Kashmir, Palestine and Mayanmar.
Talking to Geo News, Dhesi said that the Indian extremists in Britain belonging to notorious Indian extremist organisations RSS and BJP are spreading hate and sectarianism against Labour MPs.
He said: "The RSS doesn't want me to be in parliament because we fearlessly speak for human rights." He said in reference to his intervention many times in the British parliament raising the issue of Kashmir.
"They are spreading hate against the Labour party particularly the members who are raising their voice against the brutalities and violations of human rights either Kashmir, Palestine Mayanmar or any other part of the world," said Dhesi.
The Sikh politician vowed not to be blackmailed by BJP and RSS. He said: I will continue without fear. I don't care being on the target list of BJP and RSS. I will continue to speak up for the right causes. It's our duty to speak up for the rights of people in Kashmir, Mayanmar and Palestine."
He said it was unfortunate that groups like BJP were spreading hate in countries like Britain where civil and political discourse is defined by tolerance and harmony. He said the fact that BJP and RSS were targeting 50 Labour MPs showed that they were doing so with help from the Conservative Party which was benefitting from the hate campaign. He said the sectarian campaign was being run to divert Labour's attention from the key issues like education, NHS, jobs, cuts of funding etc.
——————————————————————————————————————————
Indians angry with Google over '2020 Sikh Referendum' app,
accuse Pakistan of supporting secessionist movement
(7 Nov, 2019) Google has come under fire from Indians who have noticed an application on its Play store that promotes a Sikh secessionist movement. Indian users sunk the app with bad reviews and reports, and have accused Pakistan of backing it.
The application, named '2020 Sikh Referendum,' caught the eyes of Indian users on Wednesday. The app which has been available from Google Play since February seems to have had modest reach, as it's listed to have merely 1,000+ downloads.
The app promotes an online secessionist campaign, launched by US-based group 'Sikhs for Justice,' that is calling for the creation of an independent Sikh state so-called Khalistan. The separatist group was banned by India's Union Cabinet this July over its alleged anti-national activities. Indian users claimed the app has been spreading "false propaganda" against India, and called on Google to take it down. Some urged a boycott the tech giant altogether.
They flocked to the app's page, reporting it as "hateful" and accusing it of data harvesting, as well as bombarding it into oblivion with bad reviews. Another app from the same developer the 'Voice of Punjab' was targeted as well.
While the application has been developed by a US-registered company, many users alleged that India's arch-enemy Pakistan was behind it.
The anger against Google Play came on top of another scandal, which had further fueled allegations of Pakistani support towards the Sikh secessionist movement. Earlier this year, the two countries agreed to open a visa-free corridor for Sikh pilgrims, that would provide them access to one of their faith's holiest sites the tomb of Guru Nanak, located in Pakistan just four kilometers away from its border with India.
——————————————————————————————————————————
Indian's gang busted in London over £15.5m dirty money smuggling
By : Murtaza Ali Shah
LONDON: At least 10 people were arrested by Britain's National Crime Agency (NCA) on Wednesday for smuggling £15.5 million out of the United Kingdom (UK). The NCA carried out a series of raids on a gang suspected of smuggling money, including a 41-year-old Indian man thought to be the ringleader. Five Indian nationals, one French and four British all aged between 28 and 44 were arrested and held on suspicion of money laundering and facilitating illegal immigration.
The NCA said the suspects are alleged to have been part of a well-orchestrated conspiracy to launder millions of pounds of money made through Class A drugs and organized immigration crime, transferring it from the UK to Dubai over the last three years.
The British crime agency said the group had moved £15.5 million over the past three years and also claimed they tried to smuggle 17 migrants into Britain this summer. Cash, drugs and a number of cars including Range Rovers, Audis and BMWs were also seized during the raids in Hounslow, Hayes, Uxbridge and Southall. The operation followed an investigation into cash seizures of more than £1.5 million made by Border Force officials during 2019. Chris Hill, a senior NCA investigating officer, said, "Cash is the lifeblood of organised crime groups and they need the services of money launderers."
"We believe that the action we and our partners have taken will have caused permanent damage to a well-established money laundering network," he said. "We are determined to do all we can to target illicit financial flows and hit organised criminal networks where it hurts in the pocket."
——————————————————————————————————————————
3 Indian-origin ex-executives of health tech startup charged in $1 billion fraud scheme in US
According to the Justice Department, from 2011 to 2017, the former executives and employees of Outcome sold tens of millions of dollars of advertising inventory that did not exist.
PTI( Nov 26, 2019) WASHINGTON: Three Indian-origin ex-executives of a Chicago-based health tech start-up have been charged by the federal authorities for their alleged roles in a fraud scheme which involved falsifying the company's financial performance to raise nearly USD 1 billion in debt and private equity. The co-founders of Outcome Health Rishi Shah, 33, and Shradha Aggarwal, 34, and former executive Ashik Desai, 26, are among six people accused of fraud "that targeted the company's clients, lenders and investors," the US Department of Justice said.
"Outcome's former executives and employees allegedly deceived lenders, investors, and their own auditors by falsely representing revenue for additional profit," said Principal Deputy Assistant Attorney General John P Cronan of the Justice Department's Criminal Division. "The charges announced today demonstrate that lies and deception cannot serve as the basis for any company, including startup companies, to falsely grow revenue for additional capital and private gain," Cronan said.
Shah and Agarwal co-founded the health care advertising company and owned it in 2015 and 2016, when the alleged fraud occurred. According to the Justice Department, from 2011 to 2017, the former executives and employees of Outcome sold tens of millions of dollars of advertising inventory that did not exist.
This allegedly resulted in inflated financial statements that the former executives used to raise nearly $1 billion in debt and equity financing in 2016 and 2017, it said in a statement. "The deception alleged to have been committed by the defendants tricked clients into paying for advertising it failed to deliver and served to falsely inflate the value of Outcome Health," said Assistant US Attorney Brian Hayes, Chief of the Criminal Division for the Northern District of Illinois.
——————————————————————————————————————————
Deadly car bomb blasts rip through bus terminal in Syria's al-Bab
(Al Jazeera : 16 Nov. 2019) At least 18 civilians have been killed, while at least 27 others were wounded, in a car bomb attack in the northern Syrian border town of al-Bab, according to the Turkish defence ministry. In a Twitter post, the ministry said that attack on a bus terminal killed ten and wounded more than 15 others.
Turkey's state-run Anadolu news agency later gave a higher toll of at least 18 dead and 27 wounded, citing the defence ministry. Several cars and buildings were damaged in the attack, which involved two bomb-laden vehicles, according to Anadolu.
——————————————————————————————————————————
Palestinian teen shot dead by Israeli army in occupied West Bank
(30th Nov. 2019) Masalmeh, 18, was killed near city of Hebron, according to Palestinian Ministry of Health.
The incident comes days after thousands of Palestinians demonstrated across the West Bank against the recent announcement by the United States that it no longer believes Israeli settlements in the West Bank violate international law.
The decision upended 40 years of American policy and embraced a hardline Israeli view at the expense of the Palestinian quest for statehood. Palestinians and the majority of the international community say the settlements undermine hopes for a two-state solution by gobbling up land sought by the Palestinians.
According to several UN Security Council resolutions, the most recent in 2016, Israeli settlements are illegal under international law as they violate the Fourth Geneva Convention, which prohibits an occupying power from transferring its population to the area it occupies. Israel captured West Bank and East Jerusalem in the 1967 war and quickly began settling the newly conquered territory. Today, some 700,000 Israeli settlers, in addition to three million Palestinians, live in the two areas.
(SOURCE: AL JAZEERA AND NEWS AGENCIES)
——————————————————————————————————————————
At least 24 killed after plane crashes in DR Congo's Goma city
(Sun. 24 Nov.) The plane, operated by local company Busy Bee, went down after shortly take-off, North Kivu Governor Carly Nzanzu Kasivita's office said in a statement. The company said the 19-seater Dornier 228-200 had 16 passengers and two crew members on board. The aircraft was headed for the city of Beni, 350km (220 miles) north of Goma, when it went down.
Witnesses said the pilot was attempting to return the plane to the airport after they heard a loud sound that seemed to come from the engine, according to Al Jazeera's Alain Uaykani, reporting Beni. Busy Bee, a recently established company, has three planes serving routes in the North Kivu province.
——————————————————————————————————————————
19 killed, 21 injured in Russia after commuter bus plummets from bridge into frozen river
(1 Dec, 2019) A packed bus ruptured a tire and skidded off a bridge, landing upside down in a frozen river in Russia, killing at least 19 passengers. Rescuers are fighting to free survivors as the vehicle remains at risk of becoming submerged. The bus fell six meters (about 20 feet) from a bridge over the Kuenga River while traveling from the city of Chita to Sretensk in Zabaykalsky Region in Russia's Far East on Sunday.
Harrowing video footage from the scene shows first responders swarming the damaged bus, which lies upside down on a bloodied snowy surface, with its roof completely smashed in and windows shattered. Traffic police said that the bus sustained a burst tire, which caused the driver to lose control of the vehicle. There were 44 people on board when the tragedy occurred. A total of 19 passengers were killed as a result of the crash, and 21 more are injured, RIA Novosti news agency is reporting, citing regional authorities.
——————————————————————————————————————————
USA: 9 killed, 3 injured in South Dakota plane crash
Three survivors were taken to hospital after rescuers pulled them from wreckage during a winter storm.
(1 Dec 2019)A plane crash in the US state of South Dakota killed nine people, including two children, and injured three others while a winter storm warning was in place. The Pilatus PC-12, a single-engine turboprop plane, crashed shortly after take-off about two kilometres (a mile) from the Chamberlain airport, the Federal Aviation Administration (FAA) said.
Among the dead was the plane's pilot, Brule County State's attorney Theresa Maule Rossow said, adding that a total of 12 people had been on board. The flight left the airport just before noon local time with a destination of Idaho Falls Regional Airport in the western state of Idaho.
——————————————————————————————————————————
Egypt unveils animal mummies of lion cubs, crocodiles, cats
Egypt has unveiled a cache of 75 wooden and bronze statues as well as animal mummies – including cats, crocodiles and lion cubs – at the Saqqara necropolis near the Giza pyramids. The Antiquities Ministry announced the find at the foot of the Bastet Temple, dedicated to the worship of cats among ancient Egyptians. Antiquities Minister Khaled El-Enany described the discovery as "a [whole] museum by itself".
The Saqqara plateau hosted at least 11 pyramids, including the Step Pyramid, along with hundreds of tombs of ancient officials, ranging from the 1st Dynasty (2920 BC-2770 BC) to the Coptic period (395-642). The Saqqara discovery is the latest in a series of new finds that Egypt has sought to publicise in an effort to revive its key tourism sector, which was badly hit by the turmoil that followed the 2011 uprising that toppled longtime ruler Hosni Mubarak.
——————————————————————————————————————————
Diabetes: A global epidemic costing billions
On World Diabetes Day, data shows the disease's incidence is declining in the United States, but rising globally.
It's a disease that kills someone every eight seconds, and costs the globe over a trillion dollars every year. Diabetes is a chronic condition that strikes when the pancreas, an organ that is part of the digestive system, no longer produces sufficient insulin, a hormone that helps regulate blood sugar levels. Complications with the hormone can lead to various forms of diabetes, now at epidemic levels around the world.
The United States Centers for Disease Control and Prevention (CDC) estimates that 1.5 million new cases of diabetes are diagnosed annually in the US alone.
To lower that toll, the CDC has spent millions on prevention and education campaigns – and its efforts seem to be paying off.
In May, CDC researchers revealed new US diagnoses decreased by 35 percent since a peak in 2009.
"The findings suggest that our work to stem the tide of type 2 diabetes [the most common type] may be working, but we still have a very long way to go," said Ann Albright, director of the CDC's Division of Diabetes Translation.
Over the past 60 years in the US, the incidence of diabetes increased more than sevenfold, making it one of the country's most troubling health threats. According to CDC data, more than 30 million Americans are now living with the disease – yet one in four do not realise it.
Diabetes in the United States
30 million: Americans have diabetes
84 million: Americans have prediabetes
$82 billion: is the increase in the economic cost of diagnosed diabetes from 2012 to 2017
$1 in $7: healthcare dollars is spent treating diabetes
Global incidence has also spiked. In its 2019 Diabetes Atlas, the International Diabetes Federation (IDF)
estimated that 463 million adults worldwide were diabetic – a number expected to top 578 million by 2030.
The disease's financial costs are also steep.
In 2017, the IDF estimates, diabetes claimed the lives of four million people – and cost healthcare systems and individual patients a staggering $727bn in prevention and treatment.
Diabetes around the world : 463 million adults worldwide as of 2019 are living with diabetes
79 percent : of adults with diabetes lived in low-and middle-income countries as of 2017
8 seconds : is how often someone dies of diabetes
$1.3 trillion : is the estimated worldwide economic burden of diabetes
Source: International Diabetes Federation, The Lancet Diabetes & Endocrinology
Today, on World Diabetes Day, the IDF is encouraging citizens across the globe to learn how to spot warning signs, to get early diagnoses and effective treatment – and to help save lives.
(SOURCE: AL JAZEERA NEWS)
——————————————————————————————————————————
UN: Greenhouse gas levels in atmosphere hit new high
The concentration of CO2 surged from 405.5 parts per million in 2017 to 407.8ppm in 2018.
Greenhouse gas levels in the atmosphere, the main driver of climate change, hit a record high in 2018, the United Nations has said, calling for swift action to safeguard "the future welfare of mankind".
"There is no sign of a slowdown, let alone a decline, in greenhouse gases concentration in the atmosphere despite all the commitments under the Paris Agreement on Climate Change," the head of the World Meteorological Organization (WMO), Petteri Taalas, said in a statement. The concentration of carbon dioxide (CO2), a product of burning fossil fuels that is the biggest contributor to global warming, surged from 405.5 parts per million in 2017 to 407.8ppm in 2018. That increase was just above the annual average increase of 2.06ppm over the past decade. Concentrations of the other two main greenhouse gases, methane and nitrous oxide, also hit record levels in 2018.
"This continuing long-term trend means that future generations will be confronted with increasingly severe impacts of climate change, including rising temperatures, more extreme weather, water stress, sea level rise and disruption to marine and land ecosystems," WMO said. Irrespective of future policy, carbon dioxide stays in the atmosphere for centuries, locking in warming trends. "It is worth recalling that the last time the Earth experienced a comparable concentration of CO2 was 3-5 million years ago," Taalas said. Roughly 25 percent of all emissions are currently absorbed by the oceans and biosphere – a term that accounts for all ecosystems on Earth. The UN's Intergovernmental Panel on Climate Change (IPCC) has said that in order to keep warming below 1.5 degrees Celsius, net CO2 emissions must be at net zero, meaning the amount being pumped into the atmosphere must equal the amount being removed, either through natural absorption or technological innovation.
(SOURCE: AL JAZEERA AND NEWS AGENCIES)