Fate of Balochistan and CPEC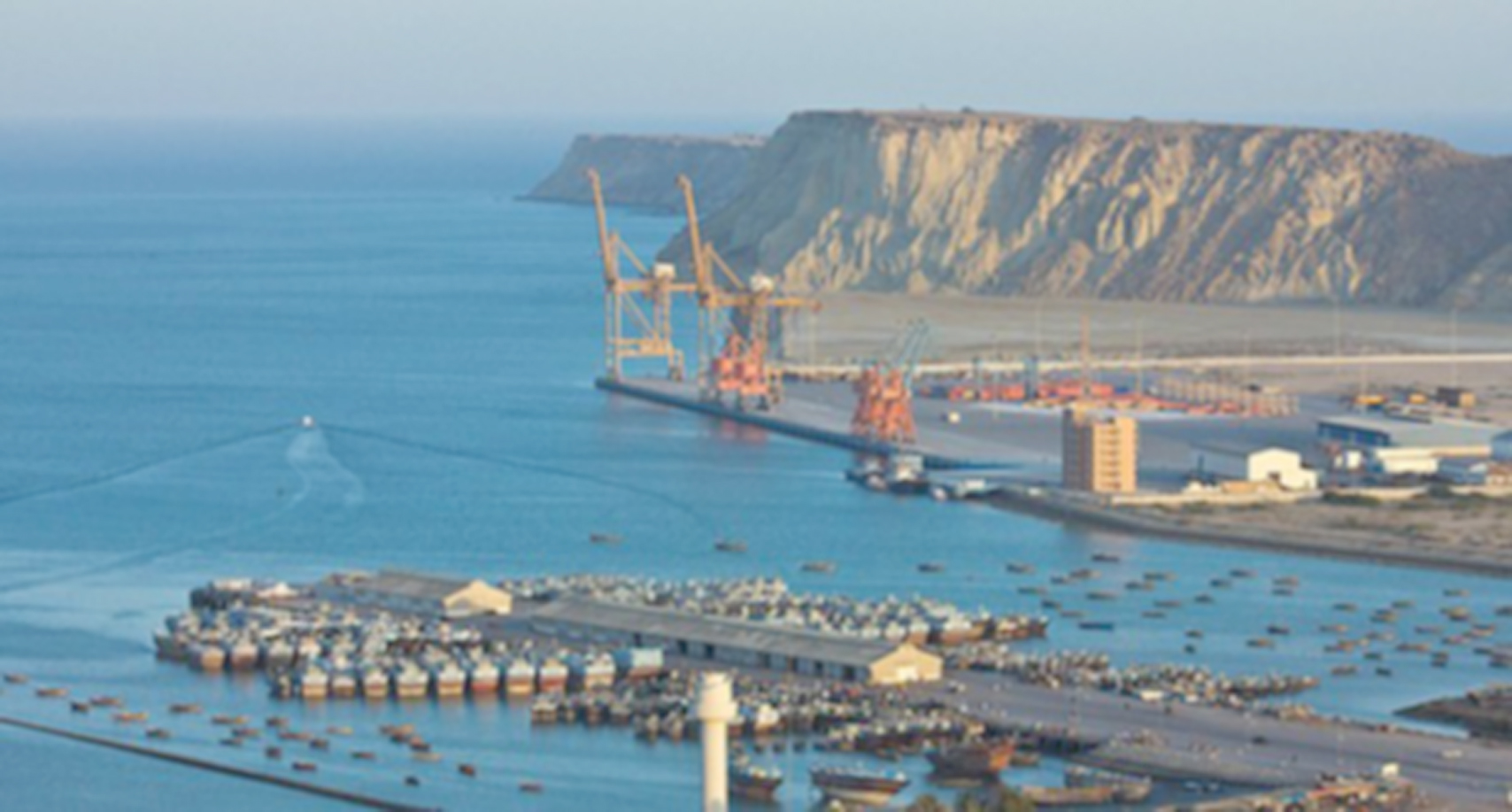 By Naveed Aman Khan
Pakistan is entering into a new phase of economic development through China-Pakistan Economic Corridor (CPEC) under the rubric of One Belt One Road Initiative. CPEC is more than a US$62 billion flagship project which emphasizes regional connectivity through economic development. The One Belt One Road Initiative (OBORI) is viewed as the revival of the ancient Silk Route connecting mainland China with Asia, Africa and Europe. It encompasses sixty-three countries of three continents. Being a flagship project of OBOR, CPEC will enhance the existing strategic cooperation between Beijing and Islamabad. It will also open up new avenues of economic development for the people of Balochistan.
With estimated US$7.1 billion initial investments in energy, transport, development of Gwadar city and port through CPEC, Balochistan ranks second in its share from US$ 62 billion. Sooner Gwadar would be connected with other cities to expose the full potential of Balochistan. CPEC being a corridor of OBOR will connect Pakistan to Central Asia, West Asia and Western Europe via overland routes also. Pakistan plans to hook itself up with Central Asia via Termiz (Uzbekistan) with Balochistan as the central point of the economic activity in the region. Balochistan in general and Gwadar in particular is the linchpin of CPEC.
OBORI has two major nodes in South Asia. The first one is CPEC, and the second one is Bangladesh, China, India and Myanmar (BCIM). India is reluctant to participate in the OBORI due to its concerns related to sovereignty and geo-strategic dimensions of connectivity initiatives. India did not show up at the recently held Belt and Road Summit in China. There is a concern that CPEC has more geo-political dimensions and does not make economic sense. India is apprehensive of Chinese presence in the Arabian Sea through Gwadar port. India is also concerned over Chinese investment in the Gilgit-Baltistan region.
China seeks access to Indian Ocean through building of several ports in the littoral states. China has recently enhanced focus on the Bangladesh-China-India-Myanmar corridor that would provide China's landlocked Yunnan province access to the Bay of Bengal. Similarly, Gwadar will become centre of intense geo-strategic contest.
The Gwadar port will put Pakistan and China in a strategically beneficial position in the Arabian Sea compounding already existing Indian worries from China's construction in nearby ports as Hambantota in Sri Lanka, Sittwe port in Myanmar and Chittagong in Bangladesh. On the other hand, India is also eagerly looking for access to energy markets through Afghanistan, Central Asia and the Iranian Port of Chabahar. In October 2014, India concluded an agreement to develop Chabahar port to get access to landlocked Afghanistan where it has developed close security ties and economic interests against Pakistan.
China's prime focus of establishing these economic corridors is to strengthen its trade and economic connectivity with regional countries. It is largely meant to fulfill its increasing energy demand and towering exports. One of the core goals of OBORI is the opening up and connecting of Xinjiang with Central Asia. Opening up of Xinjiang to both the East and the West redefines China's geopolitical relations and in accordance with OBOR initiative, China will be a Central Asian as well as Indian Ocean country. In recent years, China has focused on addressing sources of unrest in Xinjiang. Chinese leadership believes that economic development will address root causes of social unrest in the Muslim-majority region of China.
The development of corridor in Pakistan comprises construction of railways, road networks, shipping and airports. This development has been gradually and continuously changing the landscape of Pakistani economy. There is a strong relation between the construction of roads and economic development because when any economic activity is commenced it brings new job opportunities and in turn progress for that particular area of the country.
China-Pakistan Economic Corridor cannot become a success story unless there is peace and stability in Balochistan. With the growing economic activity in Balochistan, this irrespective of all negativity is assured to bring economic prosperity to one of the least developed regions of the country. Surely economic gains have convinced both the Baloch separatist leaders and the State to rethink their mutual hard-line approach towards each other.Baloch leaders, while sensing CPEC as an opening to redeem their political and economic grievances, have realized that insurgency is not a solution to Balochistan's chronic problems, which largely stem from its historically neglected economy. In recent months, hundreds of militants have voluntarily surrendered because of the government's newly-adopted reconciliation approach which guarantees amnesty from prosecution while providing financial rewards.
According to CPEC projects, industrial zones will be set up in Balochistan. New universities are being established, that will also focus on Chinese language and culture. The universities will be part of the knowledge corridor. In essence, CPEC would unveil a meaningful cooperation between the two neighboring countries Pakistan and China extending its benefits to the West, Central and South Asia.
It will also address socio-economic challenges being faced by Pakistan, particularly the Balochistan province, in near future. It is an admitted fact that the key to success of CPEC is political stability in Pakistan and eventually Balochistan.