India Enhancing its Defense Capabilities, Pakistan Beware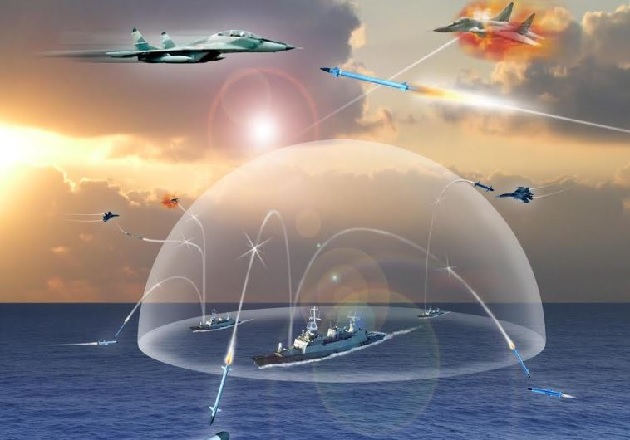 It seems that a severe arms race is about to start in the sub-continent as two major nuclear players of the region, India and Pakistan, have their path paved to enter into a race to enhance their defensive. Pakistan has acted responsibly in this manner and has strived to avoid such a situation, however, that doesn't mean that such an effort can be made at the cost of country's defense. The recent France India will serve as the foundation for this arms race, it seems. India has entered into an agreement with France to buy 36 Rafale jets. The deal, announced in April by Prime MinsiterNarendraModi, has been in midpoint after negotiations hit a roadblock over price issues. The purchase of the 36 Rafale jets from France would cost India around Rs 60,000 crores. Rafale jet is a sophisticated fighter plane that will create an imbalance between the two rival air forces.
The DassaultRafale, which literally means "gust of wind" while in a more military sense it means "burst of fire". This jet, built by Dassault Aviation, is a French twin-engine, canard delta wing, multirole fighter aircraft. It has the ability to carry a vast variety of weapons and it is intended to exercise air supremacy, interdiction, aerial reconnaissance, ground support, in-depth strike, anti-ship strike and nuclear deterrence missions. The Rafale is referred to as an "Omni-role" aircraft by Dassault.
Many of the aircraft's avionics and features, such as direct voice input, the RBE2 AA active electronically scanned array (AESA) radar and the optroniquesecteur frontal infra-red search and track (IRST) sensor, were domestically developed and produced for the Rafale program. Originally scheduled to enter service in 1996, the Rafale suffered significant delays due to post-Cold War budget cuts and changes in priorities. The aircraft is available in three main variants: Rafale C single-seat land-based version, Rafale B twin-seat land-based version, and Rafale M single-seat carrier-based version.
Introduced in 2001, the Rafale is being produced for both the French Air Force and for carrier-based operations in the French Navy. The Rafale has been marketed for export to several countries, and it has been selected for purchase by the Indian Air Force, the Egyptian Air Force, and the Qatar Air Force. The Rafale has been used in combat over Afghanistan, Libya, Mali, Iraq and Syria. Several upgrades to the weapons and avionics of the Rafale are planned to be introduced by 2018.This aircraft will clearly enhance India's Air capability which shouldn't be easy to digest especially in light of current Indian behavior towards Pakistan.
Apart from this deal France intends to provide six nuclear power plants to India beside the cooperation in the atomic field. According to India's Foreign Secretary Subrahmanyam Jaishankar "India and France have decided to build 6 nuclear reactors in Jaitapur as opposed to two [as previously planned]," Jaishankar said at a press conference in New Delhi. This was announced on Monday 25th January 2016.
According to a statement issued following the meeting of Indian Prime Minister Narendra Modi and French President Francois Hollande, the final stage of the negotiations on the issue is expected to conclude within 2016 while construction should begin in early 2017.
The 9,900-MW Jaitapur Nuclear Power Plant with reactors supplied by the French nuclear company Areva could become the world's largest nuclear power generating station.
Pakistan should also keep in view cooperation between the space Agencies of France and India as India has invited France to join Indian Mars mission in space.
In addition to these significant deals India has an agreement with Russia to manufacture Helicopter 'Ka – 226' in India, while Russian decision to provide helicopters to Pakistan was met with severe protest from India. The plan is to manufacture 200 of the KA 226 light choppers for the Indian armed forces. State owned HAL is believed to have piped a proposal by the Anil Ambani owned Reliance Defence as the main partner for the contract that is expected to cost over $ 1 billion.
In light of these deal it is advised that Pakistan government should register protest with the French government against the supply of Rafael fighter jets to India. In addition to this, the Pakistan government should also take measures to obtain Rafael equivalent fighter jets such as 'Su-35' from Russia or consider other options. Pakistan should also exercise caution in regard to India's advancement in Laser Technology. Further Pakistan should consider investing in Non-kinetic warfare and space technology to maintain balance between the two rival nations.