My views on reviews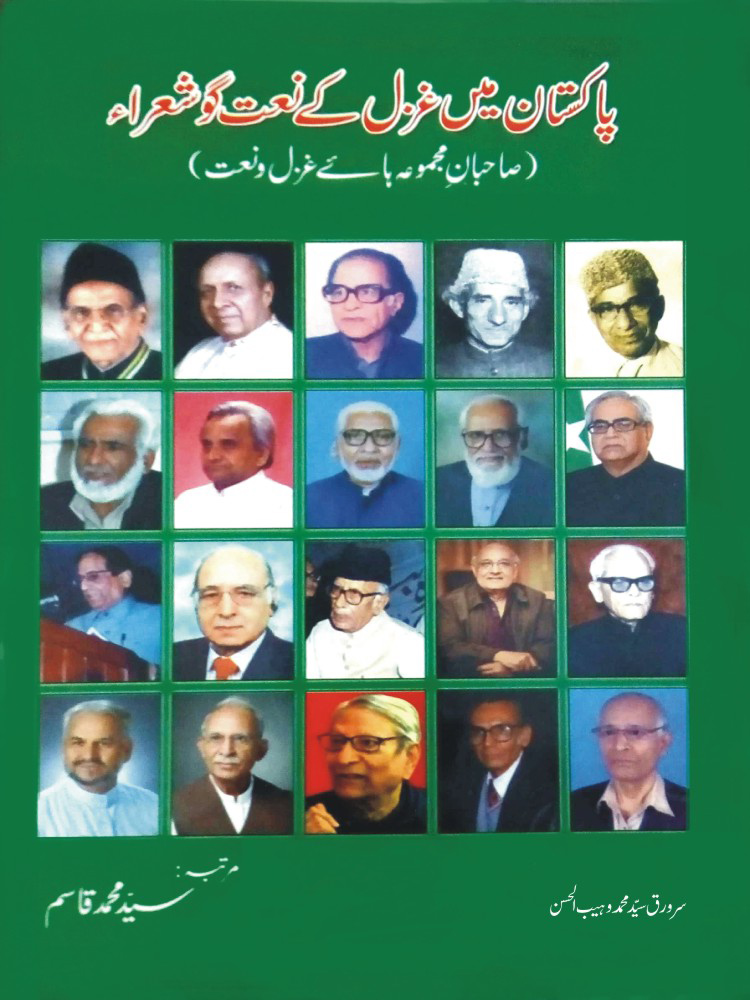 Name of book : Pakistan May Ghazal Kay Na'at Go Sho'ra
Compiler : Syed Muhammed Qasim
Pages: 560
Price: Rs.800/-
Publishers: Rang-e-Adab Publications, Office No 5, Kitab Market, Urdu Bazar, Karachi.
The compiler of the book "Pakistan May Ghazal Kay Na'at Go Sho'ra" (پاکستان میں غزل کے نعت گو شعراء)has earned very reliable fame regarding biographical notes of poets specially of those poets who create Na'ats along with other genres. Mr. Qasim, right from the beginning is fond of "Tazkara Negari"نگاری)  (تذ کرہand he has done a lot of precious works in this field.
He is a true paramour of Tazkara Negari. It may be said in the other words that he has fell in the love of Tazkara Negari and Na'at. His all works are the evidences of this fact. Not only this but another prove in this connection is that when started to publish his monthly magazine, he gave its name "Tazkara". His first book related to Tazkara Negari is "Pakistan Kay Na'at Go Sho'ra" in three volumes each volume consists of more than 800 Pages.
He has also a complete book to his credit which was written on Hazrat Imam Sereen throwing light on his scholarly life with his activities and services for Islam and Muslims. The name of this book is "Seerat-e-Imam Sereen" His 3rd important book came out under the title of "Khaak May Pinha Suratain", it is also a book of Tazkara on those na'at writers of Karachi who died in Karachi. His first book of three volumes and "Khaak May Pinha Suratain" are consist of those poets who have their own collections of na'ats.
The book under review is a unique kind of Tazkara Negari, it has short life sketches with one na'at and one ghazal of every poet. There is no any example in the history of Urdu literature like this collection of Tazkara Negari which published previously. Syed Muhammed Qasim has become a trend setter in this connection.
There are short-sketches of 580 poets who write also Na'at along with other poetic genres specially Ghazal.It may be mentioned here that there are not only a simple kind of life sketches in it but also there are painstaking works of research as well as light comments on poets' poetic woks.
Syed Muhammed Qasim's this work should not be called compiling as it is more than compiling. All sketches are written by him, these have not been written by others and taken from any book, than why should this work be called compiling?
No doubt the author of the book under review is restlessly working in the field of biographical notes of poets (Tazkara Negari). His all works are precious and praiseworthy. It is hoped that the book "Pakistan May Ghazal Kay Na'at Go Sho'ra" will be received with warmth of affection and zeal.