Pakistan role in SCO to be increased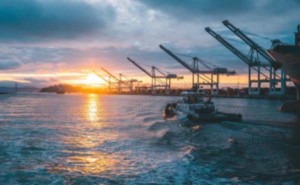 By Interaction Desk
Pakistan had for long been tried to become an SCO member state. It believes its membership will enable it to diversify its foreign policy and enable it to play a more effective role in the stability of the region. With the development of Gwadar Port, Pakistan can become an energy and trade corridor for SCO countries. SCO member countries are also engaged in tackling terrorism through its institutionalized platform.
Pakistan's inclusion as full member could help the former coordinate its efforts against terrorism at the regional level. On the other hand, in order to secure long term economic growth, economic ties will have to be forged and new markets explored, particularly in the area of energy. SCO as an effective instrument in maintaining regional stability and stated that Pakistan shared SCO's concerns about the three evils of terrorism, extremism and separatism.
By getting full membership of the organization Pakistan has been able to contribute more fully and positively to the realization of SCO objectives. Pakistan may undertake in collaborating with think tanks, government departments and the civil society in confidence and become a good beneficiary of SCO. The expanded SCO would represent half of the world's population while making it the biggest regional body in this respect.
The article 1 of the charter of the SCO which defines goals and tasks of the organization and described these as in harmony with many other organization's goals and objectives. SCO's expansion to South Asia has become a harbinger of peace and stability in the region. SCO has provided an alternative vision to the official stance and brought to light out new perspectives.
Further, SCO Secretariat reviewed expert opinions, initiatives, and proposals voiced at similar platforms, and then prepared recommendations for the heads of states, heads of agencies and National Coordinators of SCO member states. SCO's post-Cold War NATO expansion as one of the reasons for the formation of the Shanghai Five with the specific objective of resolving border disputes and reducing troops along border regions.
It is obvious that the Western view about SCO as an Eastern NATO is to be negated and one can argue that though SCO members had military cooperation but they did not have a collective army. While evaluating Pakistan's constructive role in Afghanistan; determined to fight against forces of terrorism, extremism and separatism; a promising and prospective energy and trade corridor for the region; historical and cultural ties with Central Asian Republics; close strategic and economic ties with China and growing relations with Russia  which qualified  Pakistan to become the member of SCO.
Pakistan's desire to work with the SCO in promoting regional harmony by acquiring its full membership. SCO's policies and programs were inconsonance with Pakistan's long term objectives of promoting peace and stability in the region, containing and eradicating the menace of terrorism from the region and working with members to build stronger and more productive relationship in the future.
Pakistan had already declared its policy of ―No Interference in any country's internal affairs, and playing a positive role in the region. Thus it is the time that Pakistan should increase cooperation with SCO to prevent terrorism spread and influence of DAESH in region and central Asia in crisis time of Covid-19.
Though Pakistan too busy in its eastern and western borders and local issues but cooperation with SCO shall help Pakistan in resolving the issues except Pakistan and India dispute, though Russia has great influence over India and it is trading partner of India of more than 16 billion only in supply of Military equipment and more in other trade that goes to about 30 billion an year.
In spite of this, Russia has agreed to supply Military hardware together with software to Pakistan because of India's tilt towards USA and Pakistan neutral position  with regards to America and joining SCO shows its spirit to work with regional Powers and Russia which still a great power is trying to accommodate Pakistan. It is very clear that Pakistan is short of funds and its supporters like Kingdom of Saudi Arabia and UAE are tried up in terms of funds. Previously, these countries used to rescue Pakistan to meet its Defense requirements.