Russia keeps Israel's Netanyahu in anteroom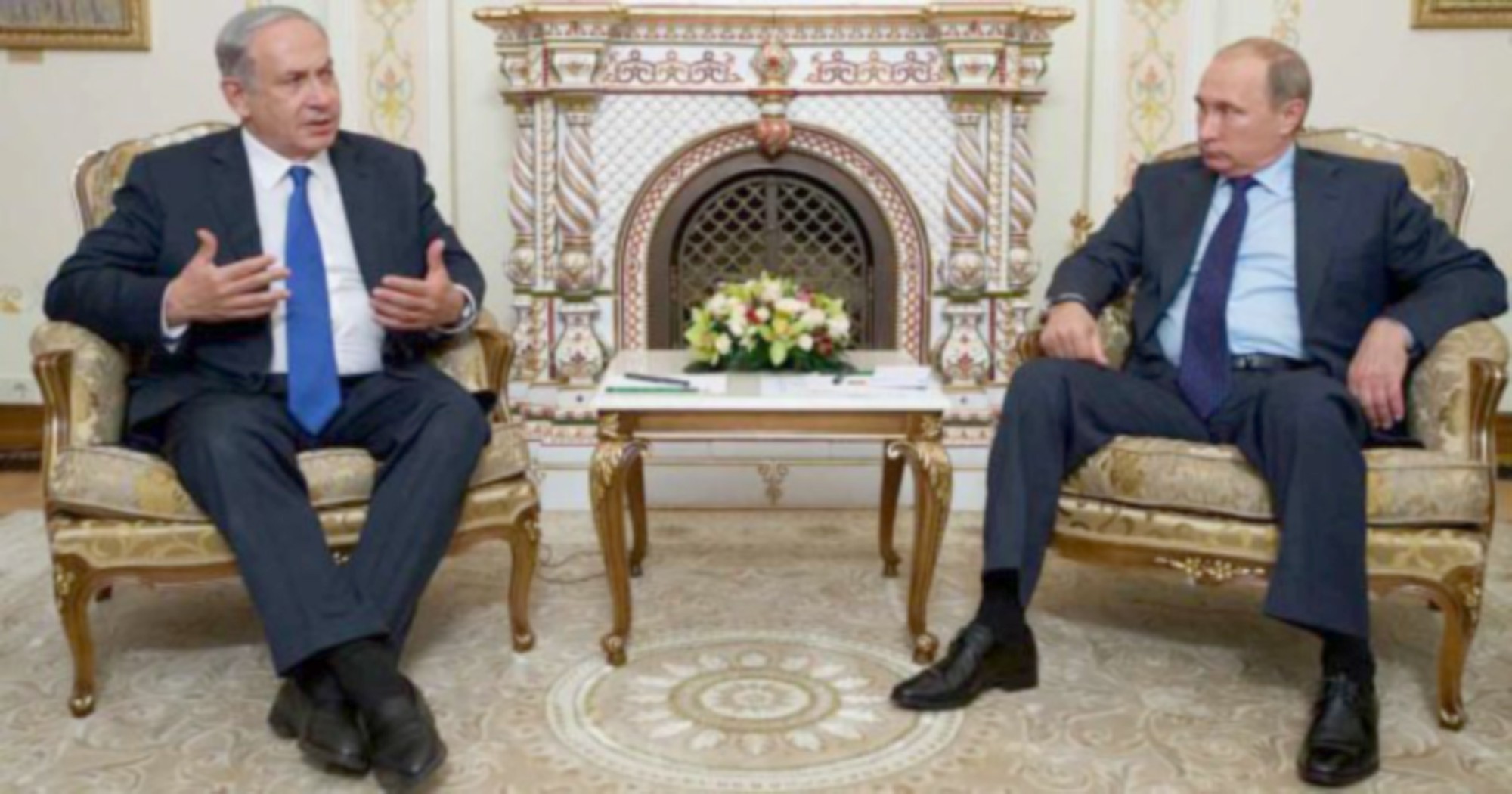 It is over a month since Israeli Prime Minister Benjamin Netanyahu had announced that he was going to Moscow to meet Russian President Vladimir Putin with a view to open a new page in the relations between the two countries following the incident over Syrian skies on September 17 when a Russian reconnaissance plane was shot down killing 15 personnel.
However, Moscow has not scheduled Netanyahu's visit so far. Netanyahu hoped that on the sidelines of the ceremony marking the centenary of the WW-1 armistice in Paris to tomorrow there might be an opportunity for a meeting with Putin. The Israelis sought a meeting. But Moscow apparently hasn't confirmed Putin's convenience.
Clearly, Moscow is keeping Netanyahu in the anteroom to cool his heels, signaling that it cannot be 'business as usual'. In a hard-hitting interview with Times of Israel, the Russian ambassador to Israel Anatoly Viktorov made it clear in the weekend that the September 17 incident rankled. He said Russian defence establishment is "extremely disappointed" with the Israeli military's response to the incident.
Ambassador Viktorov also rubbed it in that the Israeli demand for the removal of all Iranian troops on Syrian soil is both "unrealistic" and unnecessary since Iran has no plans to attack Israel and it is Israelis, after all, who are killing Iranians and not vice versa!
Quite obviously, Russia has hardened its stance vis-à-vis Israel. Conceivably, Moscow must be pleased with the 'new normal'. According to Russian reports, since the deployment of the awesome S-300 missile system in Syria, the Israeli Air Force "hasn't conducted a single air mission in Syria." That is to say, the Israeli stance that the S-300 deployment notwithstanding, Israeli jets reserve the right to attack Syria, etc. is just bravado.
Tel Aviv is not taking chances, given the scale of deployment of the S-300 and the probability that Russia has also imposed electronic countermeasures over Syria's coastline to suppress satellite navigation, onboard radar systems and communications of warplanes attacking targets on Syrian territory.
In political terms, the longer this impasse continues, the weaker becomes the Israeli claim that the Iranian presence in Syria threatens its security. In reality, though, Israel has been all along using the 'Iranian threat' as a pretext to attack Syria, thereby staking claim to have a voice in any peace settlement. Israel's agenda is to get some sort of international legitimacy for its illegal annexation of the Golan Heights.
The Russians are apparently taunting the Israelis by admitting that S-300 may not be hundred percent fool proof. In another report, a senior Syrian military official has been quoted by Russian media as saying, "There is no concept of zero probability in military strategy.
We cannot say that this probability has been reduced to zero, because we are talking about open skies, extended borders, various technologies… Therefore, I cannot say that in the end there will not be such a probability, however, the probability of this aggression achieving its goals has been minimized."
Nonetheless, for the Israelis this is a piquant situation of the "unknown unknown". Russia is keeping Israel guessing how dangerously risky it could be for its pilots to undertake strikes under these obscure circumstances. Russia may be planning to seek an overhaul of the entire mechanism regarding Israel notifying in advance its air strikes on Syria. Israel was giving Russians only short notice before undertaking missions and had been getting away with it, but the September 17 incident has changed the calculus.
Certainly, for the overall stabilization of the Syrian situation, it is helpful that Israel is prevented from inserting itself into the security situation. Interestingly, Tehran and Damascus have left it entirely to Moscow to needle the Israelis, but it stands to reason that the three allies are also in consultation as regards any new ground rules for the Israelis in the Syrian conflict. The bottom line is that the Israeli swagger that Netanyahu and Putin have had a special thing going between them at the personal level stands exposed.
Netanyahu at Red Square watching Victory Day Parade.