Mortal and immortal heads of hydra terrorism strikes back in Pakistan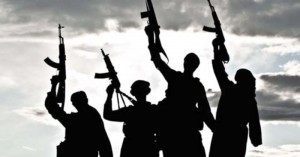 By Ihsan Ghani
The reality is that terrorism like Hydra was never over, its mortal head (extremism) is still alive. It got multiplied, resulting in a worsening security situation. Pakistan's focus was mostly restricted to Tactical Counter-Terrorism (TCT) and no major initiatives to combat the ideological nature of terrorism were taken. Terrorism is a form of political violence. Its peculiar nature could be compared with Hydra, a multi-headed sea serpent or monster in Greek mythology that was slain by Hercules. Hydra's every head, when cut off was replaced by two others. One of Hydra's heads was immortal, much like extremism in the terrorism context. In current usage, Hydra is multifarious evil that cannot be overcome by a single effort, much like countering terrorism.
Recent, rise and causes and perpetrators
Terrorism in Pakistan is on the rise again. In the ten months since the Taliban's takeover of Afghanistan, there have been 435 fatalities, with 726 injured in 269 attacks. It was hoped that with a "friendly" government in Afghanistan, Pakistan would be able to rein in Tehreek-e-Taliban Pakistan (TTP).  These hopes were immediately dashed when TTA released high-profile TTP leaders incarcerated in Afghan prisons, including its deputy Moulvi Faqir Mohammad and around 8,000 of its activists. These hopes are being kept alive with the current parlays in Kabulunder the aegis of TTA, apparently once again from a position of weakness.
Apart from TTP, the expectations that threat emanating from those Baloch nationalists who had taken refuge in Afghanistan would diminish; here too these hopes have not materialized and attacks have rather increased. In fact, dormant nationalist organizations of Sindh including Sindhu Desh Liberation Army (SLA) and Sindhu Desh Revolutionary Army (SRA) have resurfaced and have perpetrated attacks in Karachi and Sindh.  The reality is that terrorism like Hydra was never over; its mortal head (extremism) is still alive. It got multiplied, resulting in a worsening security situation. Pakistan's focus was mostly restricted to Tactical Counter-Terrorism (TCT) and no major initiatives to combat the ideological nature of terrorism were taken. The idea was to defeat terrorists and their designs through measures rather than Strategic CT, particularly counter Violent Extremism (CVE) measures.
X security personnel and innocent citizens embrace shahadat in Sindh, Baluchistan, Punjab, or KP in attacks.
With no focus on the core issues, the response is generally limited to rhetoric, such as may Allah bless their souls and give patience to their families, coward terrorists will not weaken our resolve to eliminate remnants of terrorists, foreign hands involved in terrorism, NACTA will be reactivated and with the compensation cheque, the case is closed.
Pakistan has yet to acknowledge and understand the nature of threats, especially those emanating from extremist and terrorist organizations operating inside and outside of Pakistan. Also, Pakistan has a consistent, perennial and stubborn approach to dealing with terrorism. It has developed certain assumptions about TTP ("the Bad") without realizing its relationship with TTA ("the Good"), Baluch nationalist-separatist organizations ("the Ugly") and how they capitalize on a number of local grievances. The growth of Daesh and threats from religious militant organizations ("the Good"), like Lashkar-e-Taiba, Jaish-e-Mohammad and Lashkar-e-Jhangvi, etc. is overlooked. It appears that Pakistan's state and the government would continue with the ongoing rhetoric and kinetic approach to deal with the Hydra. Efforts, that would not achieve the desired results until the baseline issues are acknowledged, understood, addressed and resolved. A reality check for Pakistan to assess its current approaches that are not yielding results is in order. It needs to understand the basis of rigidity of TTA vis-à-vis TTP; each considers the other as its "Strategic Depth" or why a Salafi terrorist organization, ISKP is growing in influence and reach, with LeT (another Salafist organization but a "good one") well established and operational. Also, as how to end raison d'être of Baluch nationalists (whether on Afghan soil or cashing in on local grievances) and how to strike a balance between heavy reliance on kinetics measures and non-kinetic approaches, like CVE. Perpetrators in the recent surge include a Molotov cocktail of nationalists, ideological terrorists, inspired elements, proxy warriors, and external elements. This is not unusual in a country where such attacks have become a norm over the decades, what is unusual is that the rise is sweeping the country and the landscape is getting more diverse.
Options for Pakistan
The state can choose from the following:
Organs of the state with the mandate and capacity to resolve security, terrorism and extremism challenges must give up their quest for supremacy or survival, infighting and concentrate on fundamental issues.
The state must focus back on fighting terrorism and understand that if the security situation worsens, an economy that is already under strain, will be the first fatality.
Attacks on foreign nationals are seriously undermining Pakistan's relations with regional and international development partners.
Political forces need to sit together and appreciate that if terrorist activities go unabated, there could be spectacular attacks to destabilize Pakistan. High-profile attacks, like the assassination of Benazir Bhutto, if happens would plunge the country in an irrevocable spin.
With no one to raise the slogan of "Pakistan Needed", as raised at that critical juncture by Asif Ali Zardari in sight, Pakistan would be unable to salvage the situation.
Security and intelligence agencies must focus on their core duties of detecting and fighting terrorists instead of indulging in political affairs.
Before pointing figures at external factors, Pakistan has to identify and resolve its own internal fault lines.
Police and other LEAs are now more prepared, better staffed and equipped, and better trained than in 2004 and thus must put these resources to work.
I understand that there are too many "musts and shalls" in the preceding paragraphs but those who are outside the decision-making process can only point at the problems and probable solutions. The buck stops at the state organs as they have the constitutional mandate and administrative capacity to act on those guidelines that they consider feasible and doable.
The current government is in a state of paralysis, the opposition in a destructive mode while the military is stuck between the hard rock and the deep blue sea. The deciding factor for the future will be whether reality remains subservient to the rhetoric or will reality ever attract policy makers attention in Pakistan?
The writer is an Inspector General of Police (retired) and Former National Coordinator National Counter Terrorism Authority.