Separate Gorkhaland GJM leader Bimal Gurung raising Gorkha army? Seizure of combat gear raise suspicion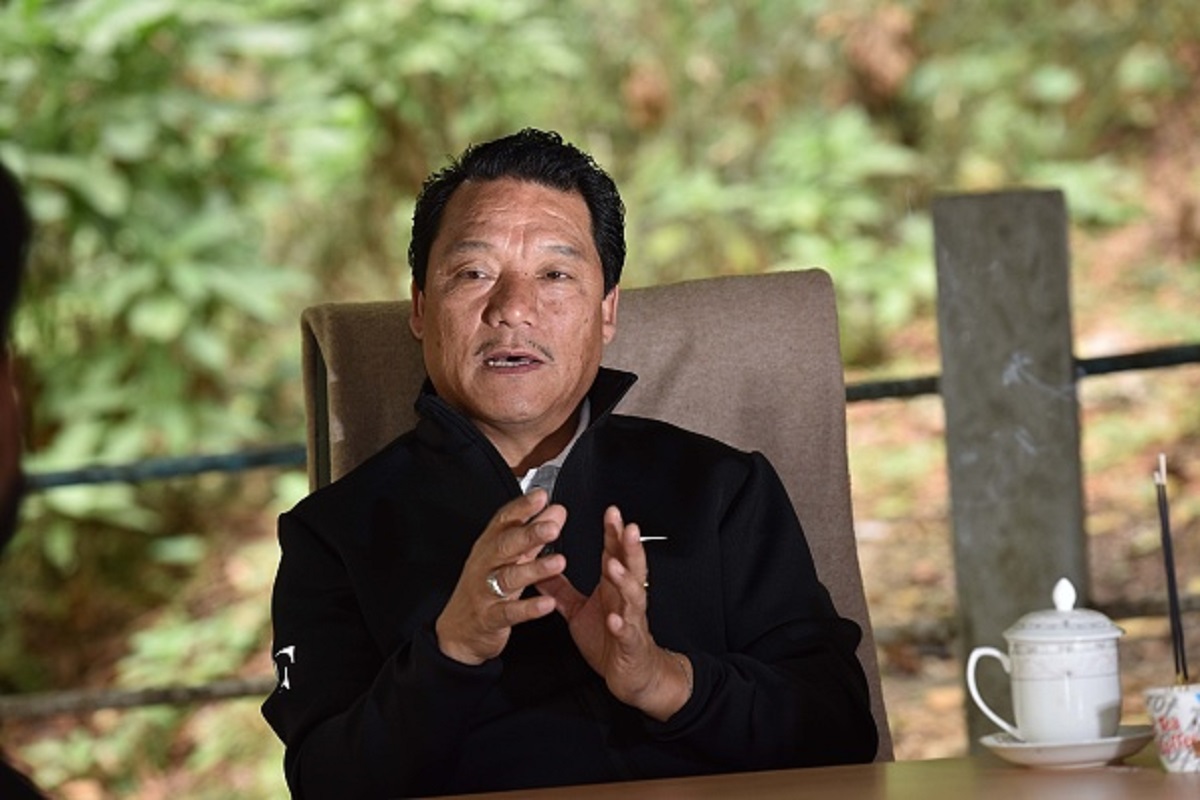 As the agitation for a separate Gorkhaland entered day 21 on Wednesday, a media report unveiled that the driving force behind the shutdown, the Gorkha Janmukti Morcha (GJM), is planning to raise a private army the likes of which was used during the 2008 and 2013 agitations in the hills.
According to an Economic Times report, a recent seizure of a consignment comprising 300 army  like uniforms, shoes, masks, sleeping bags and battle fatigues used in jungle warfare has "blown the lid off a well-kept secret of GJM."The report quoted police sources as saying that the consignment was allegedly booked by GJM chief Bimal Gurung, though the order was placed in the name of a businessman who lives in Siliguri. The seizure, carried out by a special team of West Bengal Police, is the second one this month and reinforces the claim that GJM is in the process of organising a private army.According to the report, investigations had also revealed that Gurung was raising a 200-youths strong group, on the lines of GLP, to take on the security forces in the hills. GJM leadership had recently revealed its plans of reviving the Gorkhaland Personnel (GLP)  its 'peacekeeping' wing."The situation is getting worse with each passing day. We feel that a head-on collision is just a matter of time. So we need to prepare ourselves to counter the state government democratically," GJM central committee member and former in-charge of GLP Colonel (retd) Ramesh Alley told PTI."We (GJM) will revive and recruit more youths in GLP our own peacekeeping force. We are not into any kind of violence nor is GLP into this. But we have to prepare ourselves," he said. GJM, Alley said, wants to raise an 8,000-strong force in Darjeeling hills which will be well prepared to tackle "any kind of situation".
The idea of setting by GLP by recruiting youths from the hills was first mooted by Gurung during the Gorkhaland agitation of 2008. Gurung had then held a meeting with former army personnel and officers from the hills and requested them to take charge of selection, recruitment and training of the youths. The outfit was first named Gorkhaland Police, but after opposition from various quarters, it was renamed GLP.The force in 2009 enforced bandhs called by GJM, ensured that locals wear traditional Nepali attire at least thrice a week, seize and destroy liquor and provide protection to Gurung and top GJM leaders. Recently, when West Bengal police had raided Gurung's office on 13 June, a huge cache of arms and ammunitions including bow and arrows, knives, axes and cartridges were seized.The raid at Gurung's office came just days after the GJM leader had threatened to intensify the movement for a separate Gorkhaland. Gurung had termed the ongoing stir in the Darjeeling hills as a "do or die" battle of Gorkhas."The indefinite shutdown in the hills will continue. This is our final battle, we'll either achieve Gorkhaland or die fighting for it," Gurung had said, according to PTI. "Gross violation of human rights is going on in the hills. The internet services have been suspended for more than two weeks," he had said.